My Birthday Special Empowerment Offers
Starting from the time you see this, till 10th of May 2022, which is the day of my birthday.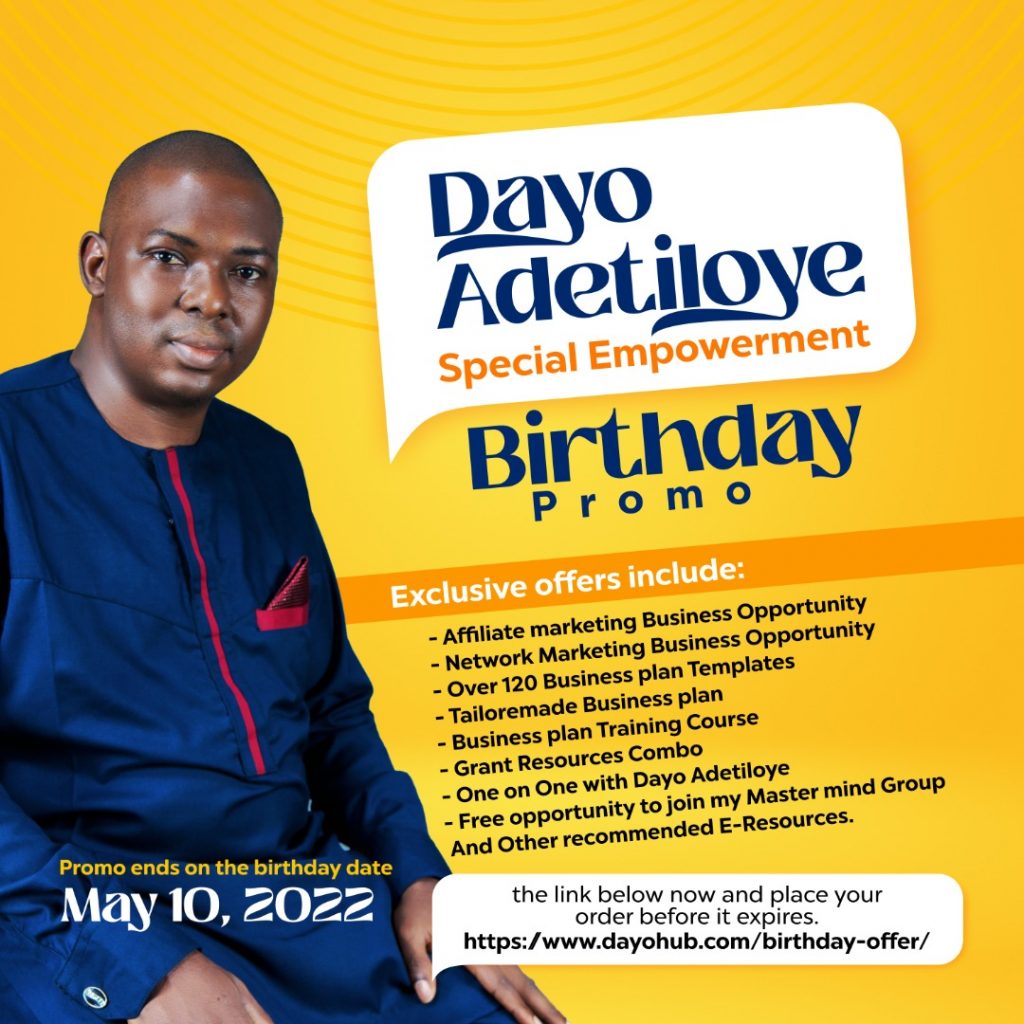 I want to thank God for making me celebrate another year on earth. God has been faithful all through the years.
Today, as I usually do, I will be giving you my birthday offers.
These are the discounted offers I used to give over the years and I believe you will be smart enough to take advantage of them.
My offerings i.e my products and services, are focused on the following people to achieve the following objectives.
My business plans can help you access grants, loans and investments.
My business opportunities (affiliate & network marketing) can help you start a side hustle or plan B or Create multiple streams of income for yourself.
My E-books & courses can help you learn new skills, create wealth and build financial independence.
My one-on-one coaching can help you scale whatever you are trying to start, grow or expand.
I focus on people that are ready to change their financial status, people that are ready to build business and people that are ready to develop a new skill and ready to leave their comfort zone to a creative zone.
I work with young people, young adults and older people. I have been in this online space for more than 8 years.