Network Marketing Leadership and Team building Skills and Strategies to Get to the Top.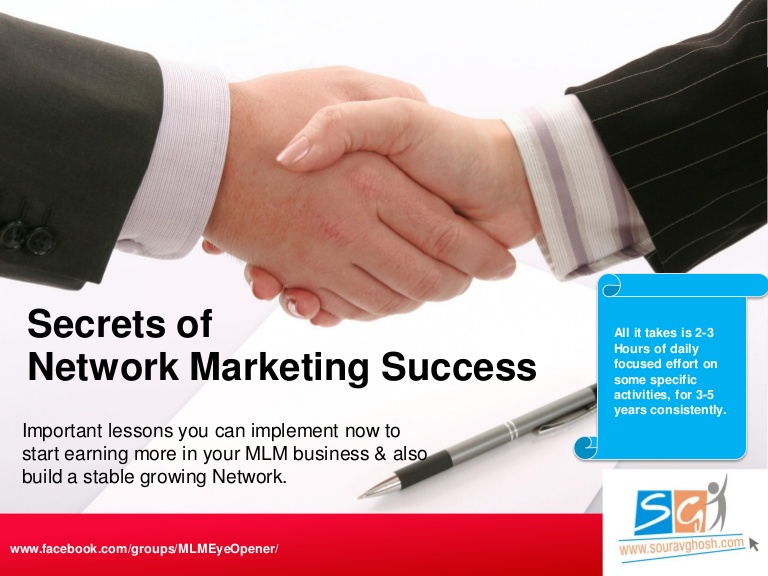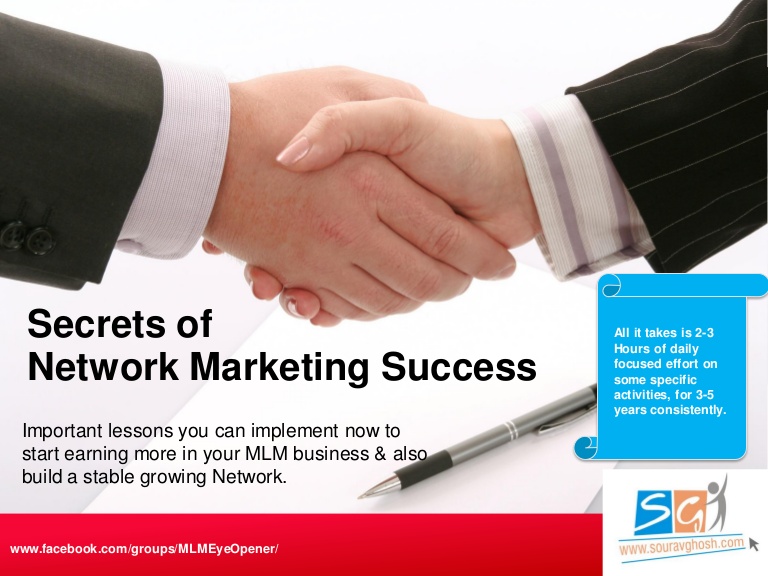 Join our Facebook Community Group to learn more about Business development and Grant Opportunities  https://web.facebook.com/groups/dayohub
Team building
In my team, I always look out for leaders like me or potential leaders
that can take responsibility. Listen to this, leadership always attract
leaders. If you are not a working leader, you cannot attract other
potential leaders.
– This aspect is what separate men from boys and mother from girls.
– Here is where you show leadership skills.
– You as the leader, your focus is to grow your team and help them
achieve their dreams and also indirectly achieve your own dream.
– You need to treasure every new prospects that is added to your team.
celebrate them and train them. They are the future of your matrix.
– Care for people and touch their heart before you touch their pocket.
– Create a follow up system that works for you and share it with your
team
– Create a bond in your team, let everyone be active.
People join people not company. You need to work with your team
and build a strong relationship with them.
Support your team with Promo,

Encourage your active team members to form their own WhatsApp
group and let them add you there for proper monitoring.
Train them as often as you can

Encourage them to go for company events e.g. Car awards

Let them set goals for their Network marketing business. Why do you
think I am doing this type of training? Because I have a goal in mind.
HERE ARE THE THINGS TO DO TO BUILD A MEGA TEAM
THAT WILL MOVE FAST
Treasure each newbie i.e. new members that join your team and coach
them very well on the operations, team building and marketing
strategies you use in your team.
Have a platform either online or offline or both to communicate to your
team at least twice a week for training and motivation. It is just like you
are building a congregation or a tribe of followers under you.
Create an encouragement among your members to form their own
group, so that they become subgroup under you. That is similar to a cell
structure in our religious platform. The more we have more group, the
bigger we grow.
Create a recognition system and reward members that are active and are
getting results.
Know members of your team beyond your company. Know their
location, ask about their family, their vision, passion, what they do
outside this network marketing, know their past academic affiliations,
know what they sell that you can help them to get customers. Have a
unique bond among your team. Celebrate their birthdays, etc.
Note this, your network marketing company is not the only company your
people are doing or have done and it's not going to be the last.
Be very close to your people so that if you have new opportunities, it will
be easier to introduce it to them and for them to join you.
THE POWER OF A PLATFORM TO GET PEOPLE EASILY IN
ANY NETWORK MARKETING BUSINESS
You wonder how people join their MLM Company and in less than 2 years, they get to the top in their MLM.
Yes, you heard me right.
Show me any Top Network Marketer and I will show you the platform they use in Achieving their goal.
A Platform is a living channel, medium, Location, or system you constantly use to reach out to people about your MLM.
Living, because people will constantly come there to look for Your company MLM information on their own.
For example, a pastor that owns a church. That church is a platform. People that wants to worship on Sunday, come there on their own. That is why they use to have first timer/first comer. For the pastor to have multiple influence,
he or she opens more branches. I know a church that opened 3000 branches in one year.
Another example is a musician, that organizes a weekly musical
concert. People pay to attend. But new set of people visit the place weekly.
And his influence keep spreading.
A Platform is what you should start building immediately you join Any
Network Marketing Company.
I will show you practical steps to do this.
You can do it both online or offline.
Before you start your platform, your knowledge of Any Network Marketing Company must be enough to do that.
It does not have to be 100%, but the basics must be at your fingertips.
The reason people will stay on or in your platform is because you have
information they are looking for.
Consistent, constant, viable and relevant information you have on how to do well in your company MLM will determine if people will join you and become one of your leaders.
People will come to your platform as a novice. The question is, do you have enough knowledge and capacity to Teach, Train and Coach them to become leaders and mega super star in your company.
Remember this, it is only a leader that can raise another leader.
So, let's exhaust the platforms I know you can use, but your creativity can
bring extra system that will work like magic.
And you can combine some of this platforms together especially the one that
is working or will eventually work for you.
OFFLINE
Start a Seminar Centre:
This is just like starting a church. You can start with 2 people of your
downline. Start with your family and friends. Start with colleagues at work
or your religious platform.
What do you need
A venue

A laptop you can use to show PowerPoint presentation, play your
company Videos and do registration.
Company Fliers and Handbills –

Company customized cloth –

Pick a Day and Time for your weekly Network marketing seminars.

Do a banner that have your venue, date and time. Depending on your
capacity, put between 5-10 in strategic places in your location and also at the venue too.
Do a radio jingle. pay for time on radio and tell people to join you on your weekly seminar for more information.
If you do this consistently for the next six (6) month, the first thing you will notice is the increase in the no of people you register every week in your team You will now start to open branches in other major towns and local government around you. I assure you, in less than two years, you will get to the top of your Network marketing company.
If you are discouraged, because people are not coming, please brace up and believe that people will come.
You have something in your hand that can make you become the next Success Story. Do not give up.
Before I continue,
To make maximum benefit of your platform, ensure you do multiple accounts in your MLM company. All this effort will be a waste if you do just one account.
In my team I recommend you start with 7 accounts in any network marketing I do. The only reason you do one account is because you don't have the money.
For people that really have the time and resources and will like to go all the way with their network marketing business. I advise you do 7 for yourself, 7 for your wife, 7 for your children before you start adding people.
Remember, strategy is better than energy.
Organise seminars in other people's platform.
E.g church platforms, clubs, schools, etc.
But you must develop a strong follow up system.
Ensure you get their contacts before leaving the venue.
NOTE: One on One marketing should drive people to come to your weekly platform.
ONLINE PLATFORM
This is much easier to manage and less expensive. Here, you use Attraction
Marketing to get people easily. People will be calling you on their own to join
your Team.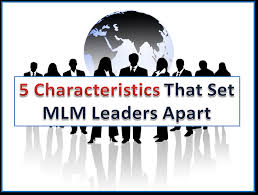 HOW TO START AND MANAGE AN EFFECTIVE WHATSAPP GROUP
PLATFORM THAT BRINGS RESULT IN ANY NETWORK MARKETING
BUSINESS.
As soon as you have 6 people under you, I recommend to my team
members to immediately start their own WhatsApp group because of the
numerous opportunity for growth it presents.
A WhatsApp group is synonymous to a home cell for the big churches
that run cell systems and that is one of the physical strategy of their
church growth.
The mistake people do is to add all your contacts to the group and
everybody keep shouting who added me here, and they start leaving you
one by one.
Hear this, everybody on your phone contact will not join your MLM company.
You must screen them and talk to them individually and get their
permission to add them to your training WhatsApp group for more
information.
3. Create your group on WhatsApp and give it a very unique and
motivating name. Some name their own Achievers team, Highfliers Team,
Overtakers' Team, Synergy team, Sky team, Golden club, etc.
The first person you add to the group is your direct upline, then
the six people that are under you. Don't bother much to add your major
team leaders for now, as most of them already have close to 50 groups
they manage. Your result is what will bring them to start taking interest
in your group activities.
Make a commitment to talk to 2 to 3 prospects everyday on your
contact, Facebook, face-to-face, place of work, etc. about your network
marketing business and request to add them to your WhatsApp training
platform.
Make it a rule not to add anybody you have not talk to about your company to the group. At this level, your WhatsApp group will grow naturally and it will be more effective and you will get more sign ups.

Come up with a group rule/regulations and anybody that defaulted
should be removed and made to write a letter of apology to the group
before bringing the person back.
Don't ever add anybody that is not interested there and always
remove people that did not register within 2weeks and add them back
when they registered.
If you have a group and it is if full of unregistered people for more than
one month. I give you permission now, remove all the unregistered
prospects and inactive partners. Inactive partners are people that did one
account with you 6 months ago and have never brought anybody. Tell them, the day they register one person under them, you will add them back. Create
white spaces. And God will send your Matrix changer. A matrix changer does not need your help, he or she will just come and in few weeks, will just fill your matrix. Sometimes, they get to the top before you.
Focus on your vital few. The 20% of your team members that
produce the 80% of your results.
Always do periodic trainings on how to register people, placement
and positioning. I always say this, if you abuse the matrix, the matrix
will abuse you. Announce DONATIONS and CELEBRATIONS. Encourage
your members to ask questions. Keep on motivating them.
Remember I say this often it is not the activities of the
group/team above you that determines your progress. But the activities
of the team under you. Your WhatsApp group platform helps you know
your true size and helps you to manage them closely.
Why should you listen to all these and implement?
I have use this strategy to get to the top of my MLM Company And I only
have my online seminar centre which I execute through the WhatsApp
group.
90% of my team members, I have not seen them before, but quite a
no have gotten to the top too
I see your team changing gear this season. As your duplicate this
strategy, God will send your matrix changer. Very soon, we will celebrate
you.
I look forward to seeing your At the Top.
Click here to buy my book: How to Recruit and Get to the Top Fast in any Network Marketing Business
Join our Facebook Community Group to learn more about Business development and Grant Opportunities  https://web.facebook.com/groups/dayohub
#NoFoodForALazyMan
#GiveItYourBestShot
#PersonalDevelopment
#GiveItTheTimeItTakes
#KillYourExcuse
#MakeItHappen