"You can't fly with the eagles if you keep scratching with the turkeys'
                                                                                                                            – Zig Ziglar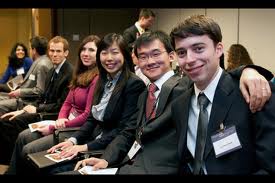 Networking student entrepreneur is the one who realize the potentials of
relationships, and then being proactive, professional, and diligent in initiating,
nurturing, maintaining and placing demands on relationships to produce values for
you and others.
It is about you strategically positioning yourself in the right place, with the right
message, to deliver to the right people, who can make right things happen for you in the right quarters.
Do you know that there are so many things you can get for free if you know how to
network very well? I remember one programme I organized in school, the
projector, sound system and the venue I used was almost for free simply because I
belong to a network and I have assisted people in my network before.
Networking is about helping people in your sphere of influence to achieve their
dreams and aspirations. If you do that, they will respond to you when you need
their help. However, their response to you in times of help should not be your
motivation.


You have to know more people apart from your roommates, classmates. Highly
successful people network deliberately. When I was in school, I deliberately
moved closer to some of my senior colleagues and asked them certain questions
with regards to academics, business and different issues of life. This helped me a
lot. I am still connected to this set of people till today.
There are various groups you can identify yourself with: religious group,
entrepreneurship club, sport, or any socially responsible clubs.
A networking student entrepreneur must deliberately choose his/her friends,
business partners and associate closely.
The worst kind of situation you could be in is to find yourself in a group of friends
and you are the best person. You have to join groups that will add value to your
life. You need great minds around you that focus and discuss on the future and
how you are going to affect your generation. The people you associate with would
rub-off on you by default. They would affect your speech, your choice of words,
your attitude and your mindset.
Proverb 13:20 states that, "He who walks with the wise shall become wise: but the
companion of fools shall be destroyed."
Networking is not about lying to impress in order to win a contract. It is not about
moving with the superior only at the expense of your peers and subordinates, it is not about what you can get.
It is about being true to yourself. Network with superiors, peers and subordinates. In networking, make
sure you give more than you get.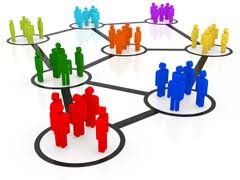 As a student entrepreneur I expect you to have in your network as lecturers, senior
and junior colleagues, your class mates both male and females, students in other
faculties, roommates, fellowship brethren, wardens in your hostels, cleaners,
messengers, secretaries, artisans, alumni, securities, gateman e.t.c. All these people
will be of help in your academics and entrepreneurship activities. Remember, your
effort alone is not enough. John C. Maxwell, the author Talent is Never Enough
wrote in his book: "one is too small a number to achieve greatness".