WHY I JOINED A COMMUNICATION AND WEALTH SYSTEM CALLED LEVERAGE CALLER CLUB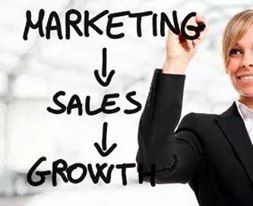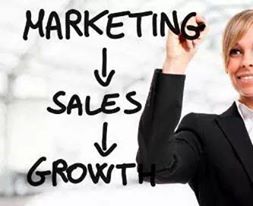 Everybody is looking for multiple streams of income. This package I am about to introduce to you has been one of my streams of income.
This is put up together by OAK and TOWER LTD, Suite 115/117 All Season Place, 74 Isheri Rd, Beside Federal Road, Safety corps, Ojodu Berger, Lagos. in conjunction with a special etisalat Sim called elite world.
"The richest people in the world look for  and build NETWORKS. Everyone else looks for WORK."
-Robert Kiyosaki
My reasons are:
1. To make Multiple streams of income with a business of start up capital N11,500.
2. To Empower Others through this medium
3. To enjoy free calls of 16hrs in a month to other members that have the special sim.
4. To Help youth develop this skills a. People Skills b. Communication skills c. Selling skills.
d. Investment skills e. Financial intelligence
It is a multilevel Marketing business. When you join with your 11,500, you will be given an Etisalat SIM Card called ELITE World. It has two sides to it:
1. THE SERVICE SIDE: All the people that have this SIM can call themselves free of charge and call other networks at reduced charges.
2. THE BUSINESS SIDE: Your package comes with your etisalat SIM and 5 certificates. This certificate is an opportunity to introduce just five people, your family, friends, neighbour, relations and your networks.
On each of the 5 people you introduce, you will be compensated with 2,000 naira each.
This five people also goes to introduce their own 5 people.
1st level, 5 people join you———-you will be expecting 10k
2nd level, 25 people join you——- you will be expecting 50k
3rd level, 125 people join you——-you will be expecting 250k
4th level which is the final level 625 joins you——-you will be expecting 1,250,000
The beauty of this package is that all of you call YOURSELVES free of charge and after the second month, you recharge 500 naira or 1000 naira and you continue to enjoy the free calls.
Also all the money will be paid directly into your account by the people joining the business.
Neither Etisalat nor the company handles your money.
My Testimony:
I joined last year, my 11,500 has turn into 98,000 and it is still growing rapidly.
If you are thinking of multiple steams of income, I encourage you come on board and work the process.
If you are a budding entrepreneur and you are looking at earning multiple streams… this is a great one for you.
3 things you learn in network marketing business
1. People Skills 2. Communication skills 3. Selling skills.
I encourage students, youth corpers, young unemployed graduate, and workers looking for multiple streams to do this business.
No interference with other businesses, minimal time investment.
The head office is at No 10, Lanre Awolokun Street, Bariga phase 2, Lagos.
N.B: Somebody has to introduce you to this business.
If you need more info, Inbox Me. Or call: 08060779290, 08174584556.
Let's together join the league of millionaires by just leveraging on 11,500.
"The richest people in the world look for and build NETWORKS. Everyone else looks for work."
– Robert Kiyosaki