PURE WATER BUSINESS PLAN IN NIGERIA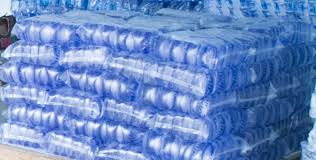 Pure Water Business Plan in Nigeria
This sample Pure Water Business Plan In Nigeria can be used for Grant Applications, Bank Loans, Proposal writing, Business Concept Note, Competitions etc.
Pure Water Business Plan is a lucrative business that needs a lot of strategic Planning to start and a business coach like Dayo Adetiloye to help you start the Implementation.
Business Description of Pure Water Business Plan in Nigeria
Business: Pure Water
Industry: Food
Status: Existing business Seeking for Expansion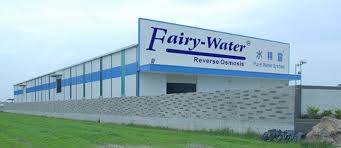 PATILAD Pure Water Company is an existing clean water manufacturing company that meets an insatiate need for clean, colourless, odourless and tasteless bottled and sachet water. Our  products are positioned at the high end of the market in terms of both quality and price.
Patilad Pure Water Company has being in business for two years now and has grown in popularity. What was once a business targeting solely the Osogbo community has grown into a business that has far broader appeal and customer base in Lagos and south west states of Nigeria.
The benefits of our products and services are
High quality and availability of products

Prompt delivery services for online purchase

Excellent Customer Care Services

Fair and lowest possible prices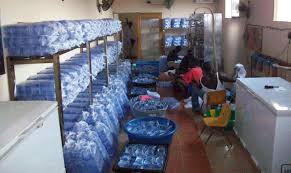 My business meets a need and demand for:
Trusted and quality products

Availability of products

Quality water with essential natural minerals

Fair and lowest possible prices.
Objective of our Pure Water Business Plan in Nigeria
To provide quality product at fair and lowest possible prices with exemplary services. Increase production efficiency by 10% a year

Maintain tight control of cost and operation during expansion.

Reach profitability within 12 months.
Our Goal for the Pure Water Business Plan in Nigeria
– Become a profitable business with expansion potential
– Quality sparkling water that is odourless, tasteless and colourless at all time.
– Constant research of industry to keep knowledgeable of market needs.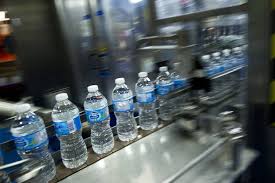 Our Vision for the Pure Water Business Plan in Nigeria
Patilad Pure Water company is poised to produce high quality well packaged pure drinking water with the capacity to reach millions of people in Nigeria.
Our Mission for the Pure Water Business Plan in Nigeria
Patilad Pure Water Company's mission is as follows:
Quality: We produce highest quality, cleanest and sparkling sachet and bottled water, because we stand for excellence.

Customer Care, and Excellence: Our customers depend on the quality of our Water products. Our commitment to the highest standard is the foundation of our customer's trust.
Management Team of the Patilad Pure Water Business Plan in Nigeria
Femi Kush has 6years  experience of managing Delox Pure water company in Benin city. After which he started Patilad Pure Water a year ago. As the top manager, the CEO, he is responsible for the entire operations of the company. It is his responsibility to implement decisions and initiatives and to maintain the smooth operation of the company, with the assistance of the management team.
Mr DayoAdetiloye – (B. Agric., MBA, and PMP): He has over 15 years' experience in business management, business start-up dynamics, financial management of business and overall business growth and development. He is an alumnus of Enterprise Development Centre (EDC) of the Lagos Business School (LBS), Pan African University (PAU). He is our business development strategist and a strategic partner.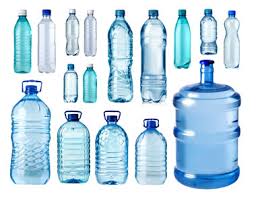 We brought to the business:
Visionary leadership that will make Patilad Pure Water a number one brand in Nigeria

Our experience in the industry bring competence and credibility

My staff brings operational, marketing and promotional skills to the business
Materials for Patilad Pure Water Business Plan in Nigeria
3years facility lease, water treatment plant, pure water packaging/sealing machine,  labelling machine, delivery vehicle, water purifying chemicals, water minerals, bottling plant, plastic bottles, and pure water sachet nylon rolls.
Competitor Patilad Pure Water Business Plan in Nigeria
People buy from us because of the following reasons:
Availability of high quality and trusted products

Fair and lowest possible prices and our discount offers

Prompt delivery services

Excellent Customer Care
Our three major competitive advantages are:
Fair and lowest possible prices.

Availability of high quality and varieties of products.

Ability to deliver consistently on long-term contracts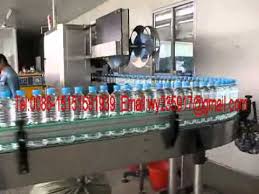 For the remaining part of this business Plan, including the detailed financial analysis, call any of our business plan consultants on 08105636015 or 08076359735 or 08113205312 or send me an email at dayohub@gmail.com .
We help institutions and organizations to write concepts and implement Business Plan and also train on business Plan writing in Nigeria.
We can help you write a detail, strong and winning business Plan for any use.
Call any of our business plan consultants on: 08105636015, 08076359735 and 08113205312.
or Send me an email at: dayohub@gmail.com .
Click to buy this business plan now & download it immediately from our online store.

Click here to access my free E-book and newsletter on Grants opportunities in Nigeria and other business opportunities and information to help you discover, develop and fulfil your business potential.