ORPHANAGE BUSINESS PLAN IN NIGERIA
Orphanage Business Plan in Nigeria
This sample Orphanage Business Plan in Nigeria can be used for Grant Applications, Bank Loans, Proposal writing, Business Concept Note, Competitions etc. Orphanage Business Plan is a lucrative business that needs a lot of strategic Planning to start and a business coach like Dayo Adetiloye to help you start the Implementation.
Business Description of Orphanage Business Plan in Nigeria
Business: ORPHANAGE
Industry: NON-GOVERNMENTAL ORGANIZATION (Orphanage Business plan in Nigeria)
PATILAD Orphanage Home is a non-governmental and non-profit organization which is situated at Mowe, Ogun State. The organization was established out of the desire to provide shelter, clothing, emotional care and hope for a better future for the motherless, abandoned and the less privileged children in our society. We give orphans better opportunities in life with regards to food, portable water, shelter, clothing, medicare and education.
In our country Nigeria, more than half the population live in appalling conditions, with very little income. Families are typically torn apart by urbanization and unemployment amongst other problems leaving a large number of children needing urgent care and protection. Each child's well-being is incredibly important to us, and as such we fight for their right to better life and we seek the best for each of them, always. At Patilad Orphanage, we believe every orphan child should have the same education, opportunity and basic amenity as children with parents. We exist to ensure that the orphans are adequately catered for.
We have regular visits and donation of gift items from various individuals, groups, families and corporate organizations, while others come to celebrate their birthdays and special events with the children at the home. We all know that the well-being of children is very important for the progress of every nation. We therefore call on everyone (Individuals, Groups, Families, Organization etc.) to support and partner with us in different ways to help ease the burden, the pain of the afflicted and to show some love to these children and to the less privilege in the society. The Orphanage was established with the aim of catering for abused and abandoned children. In the home, the rights of the children are protected and they are provided with a comfortable home, loving care, nutritious meals, clothing, education and medical care.
The children's well-being, obvious progress and excellent appearance have been a source of motivation for all who visit the orphanage. Our love and concern for children who are the most vulnerable in the issues of maternal or parental demise, broken or dysfunctional homes, and sexual abuses including rape brought about our vision. The objective of the vision is to erase the stigma attached to the orphan status and to create a leverage of equality for this group of children with their peers in the world, irrespective of the unfortunate circumstances they were born into. We dream of a greater Nigeria devoid of street beggars, street children and homeless women labouring for crumbs. We dream of beautiful and well equipped rehabilitation centres for the needy.
Patilad Orphanage is a divine haven for orphans, abused and abandoned children, so as to help them build an enriching life of their own.
Objective for Orphanage Business Plan in Nigeria
To set a high standard in child welfare in Nigeria by creating and running model middle class homes effectively equipped to meet the physical, mental and sound needs of the children.

To be transparent, fair, honest, transparent and accountable in all our dealings.

To ensure that the interest of the child is given the most important consideration when taking decisions or formulating policies.

To work on removing the stigma associated with adoption and fostering by educating people on advantage of both and working with all stake holders to ensure it is less difficult for genuine and responsible people to adopt children.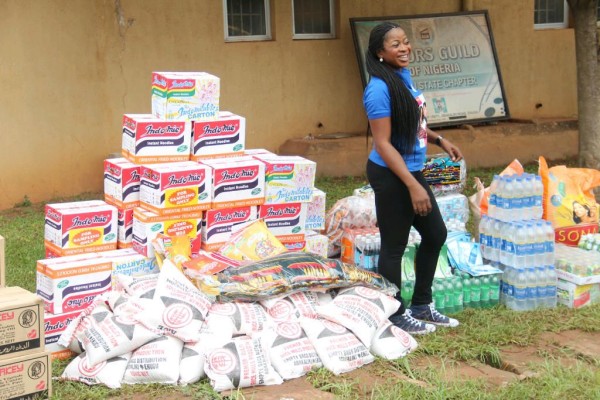 Goal for the Orphanage Business Plan in Nigeria
To provide a safe, loving, family style environment for orphaned or neglected children and for our clients to stay long term until they reach a level of maturity to be self-sustaining.
Vision for the Orphanage Business Plan in Nigeria
 To be among the best orphanage home in Nigeria and also to help orphans, abused and abandoned children off the streets through rehabilitation, reformation and reintegration.
Mission for the Orphanage Business Plan in Nigeria                                                      
PATILADWONDER's mission is to create an economically self-sufficient and high-technology based environment for orphans in order to receive proper healthcare and continue their education.
Management Team of the Orphanage Business Plan in Nigeria
ADEROGBA ADEDOYIN Olabisi – She has over 10 years' experience in the industry, having served as a Guidance and Counselling tutor at various orphanages and motherless homes.   She has a master's degree in business administration and he is a project management professional. She is our business development strategist and a strategic partner.
Mr Dayo Adetiloye – (B. Agric., MBA, and PMP): He has over 15 years' experience in business management, business start-up dynamics, financial management of business and overall business growth and development. He is an alumnus of Enterprise Development Centre (EDC) of the Lagos Business School (LBS), Pan African University (PAU). He is our business development strategist and a strategic partner.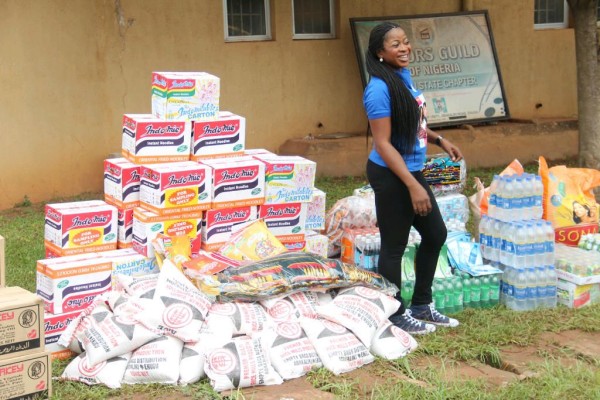 We brought to the business:
Educational skill and practical experience in Orphanage business.

Capacity to consistently provide excellent Orphanage home.

Quality processed product and good understanding of the market trend.

Our staff brings operational, marketing and promotional skills to the business.
Management experience gained for the Orphanage Business Plan in Nigeria
With over 7 years' experience in Orphanage business and numerous exposure to both the scientific and practical aspect of Orphanage home business, I've being able to master the technical requirements, financial management, staff recruitment and organization skills among other things necessary to give the industry good commendation from our clients.
My managerial skill has also helped in putting together a workforce for over 5 years, which will also help me to coordinate the team work in most aspect of the company.
I am the CEO of the company overseeing the day to day activities of the business.
Materials and Machine for Orphanage Business Plan in Nigeria
Building, bunks, foam, cutleries, furniture, toiletries, foods, provisions, clothes, stationeries, drugs, etc.
Competitor Analysis for Orphanage Business Plan in Nigeria
People buy from us because of the following reasons:
Availability of the most conducive environment for children.

Provision of education and extra-curricular activities for our children.

Availability of space, operations management, and skilled employees.

Balanced eating system.
Our three major competitive advantages are:
Availability of the most conducive environment for children.

Provision of education and extra-curricular activities for our children.

Availability of space, operations management, and skilled employees.
For the remaining part of this business Plan, including the detailed financial analysis, call any of our business plan consultants on 08105636015 or 08076359735 or send me an email at dayohub@gmail.com.
We help institutions and organizations to write concepts and implement Business Plan and also train on business Plan writing in Nigeria.
We can help you write a detailed, strong and winning business Plan for any use.
Call any of our business plan consultants on: 08105636015, 08076359735
or Send me an email at: dayohub@gmail.com.
Click here to access my free E-book and newsletter on Grants opportunities in Nigeria and other business opportunities and information to help you discover, develop and fulfil your business potential