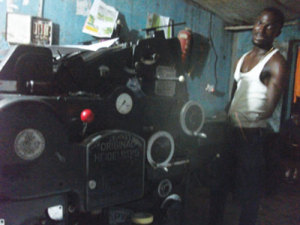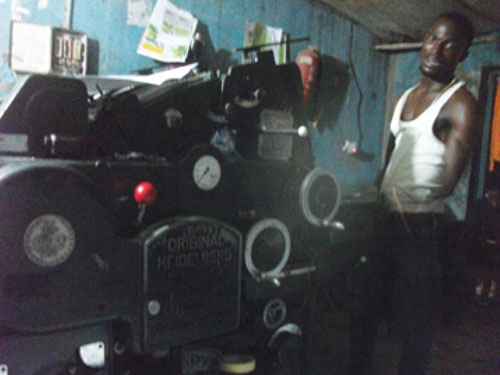 This sample Printing Press Business Plan In Nigeria can be used for Grant Applications, Bank Loans, Proposal writing, Business Concept Note, Competitions etc.
Printing Press Business Plan In Nigeria is a lucrative business that needs a lot of planning to start and a business coach like Dayo Adetiloye to help you start the Implementation.
Related: How to Raise Capital Easily Through Helping Hands International
INDUSTRY- Printing Press
BUSINESS DESCRIPTION OF PRINTING PRESS BUSINESS PLAN IN NIGERIA
PATILADWONDER is a printing press company that provides quality and affordable printing services to emerging Nigeria market.
We offer the following services:
-Printing of Souvenirs eg: Jotter, Writing pads, Programme booklets for events etc.
-Printing Publicity Material: Handbills, Posters, etc
-Printing of Educational Material: Exercise Books, Textbooks etc.
-Printing of Office document: Receipts, Invoice, Files, Letterheads, business cards etc
-Large format Printing: Flex Banners and Sticker for adverts
The benefits of our products and services are:
Our clients receive the quality of printing they need, with maximum efficiency and reliability.
Our business meets a need and demand for:
The demand for printing services for a wide range of print media, including invitation-cards, handbills, posters, calendars, note-pad, Company profile, event-programme, books, brochures, booklets, business forms, catalogues and labels. Etc.
Nigeria has over 170million growing population which means a huge demand.
Read also:  Financial + Business + Grant/Loan Strategies For 2016 Series1,  Series 2 and Series 3
OBJECTIVE OF PRINTING PRESS BUSINESS PLAN IN NIGERIA
Constant growth in sales in 12 months.

To generate customer satisfaction so that at least 60% of our customer base is repeat business.

To provide quality product at reasonable prices with exceptional services.
 Related: Fashion Design Business Plan in Nigeria

GOAL OF PRINTING PRESS BUSINESS PLAN IN NIGERIA
– To be a one stop-shop for printing solutions in Nigeria.
– To provide fast and reliable services to small all our clients
– VISION OF PRINTING PRESS BUSINESS PLAN IN NIGERIA
To be a one stop-shop for printing solutions at affordable price with exceptional quality .
MISSION OF PRINTING PRESS BUSINESS PLAN IN NIGERIA
To exceed the customers' expectations in every sense by providing quality services in a loving and inspiring environment
MANAGEMENT TEAM FOR A PRINTING PRESS BUSINESS PLAN IN NIGERIA
Mr Olumuyiwa Akande
He has over 10 years experience in the industry. He has proficiency in Graphics works, Typing, Lithography, Offset Printers, Digital Separation, Large Format printing. He will be in charge of our operations.
Mr Dayo Adetiloye
He has Master in Business Administration and he is a project management professional. He has over 5 years in the industry. He will be our business development partner and marketing strategist.
My 7 practical years of experiences in printing works and operations will brings credibility and competence to the business.
It will benefit from sales and customer relationships skills I have learnt since I start this work with my father since childhood.
We will operate the business to produce cashflow that will meet operational demand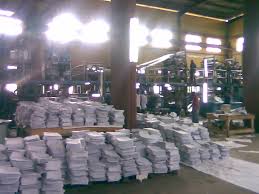 THREE MAIN SUCCESS FACTORS NECESSARY TO THRIVE IN PRINTING PRESS BUSINESS PLAN IN NIGERIA
Good graphics design– This is what separates the professional from amateur in the industry. With proficiency in design, customer will be looking for you.
Using good & qualitative printing paper and other materials- Paper is also one of the success factors in the industry.
Quality printing output – digital separation machine brings the best out of printing works and on time delivery of Jobs greatly impacts the industry success.
Related: Vocational Training  Business Plan in Nigeria
We help institutions and organizations to write concepts and implement Business Plan and also train on business plan writing in Nigeria.
We can help you write a detail, strong and winning business plan for any use.
To get the remaining details of the printing business plan in Nigeria including the financials,
Call any of our business plan consultants on: 08105636015, 08076359735

and 08113205312.

or Send me an email at : dayohub@gmail.com.

We have two options for you.
Either your buy our business plan template where we have done the research work for you and you write it on your own.
Or your supply us some information about your business and we help you to write it.
Click here to see the price list and how to buy it. http://dayoadetiloye.com/price-list/
Click to buy this business plan now & download it immediately from our online store.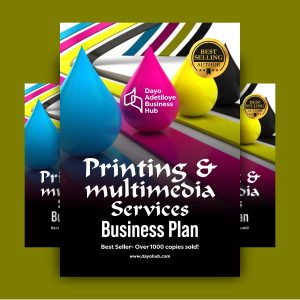 Click here to access my free E-book and newsletter on Grants opportunities in Nigeria and other business opportunities and information to help you discover, develop and fulfill your business potential
http://dayoadetiloye.com/freegift.html