This sample Pure Water Business Plan In Nigeria can be used for Grant Applications, Bank Loan, Proposal writing, Business Concept Note, Competitions etc.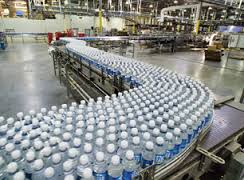 Pure Water Business Plan In Nigeria must be well written to access opportunities in Nigeria.
Type of business
Is this a proposal for a new or existing business?

New business

Existing business
When did your company start trading commercially?

Less than 1 year ago

1-2 years ago

2+ years ago
Description of business
What is your industry?
Select an Option
Animal farming

Crop farming

Food & Restaurant

Building and Construction materials

Chemicals, industrial materials
Related: Cassava Farming and Processing Business Plan in Nigeria
Explain the type of business you're in. Provide a short summary of your business and outline the products and services that you plan to deliver.
PW Pure Water produces healthy, tasteless and clean water for consumption to residence of Akure, Ondo state and its environment.
We package Sachet water, bottle water, and dispenser as a profitable venture.
The benefits of our products and services are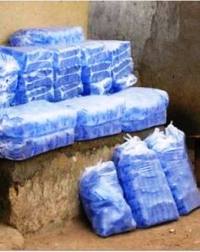 –           Neater, tasteless, well packaged Pure water
–          Lack of leakages When delivering the product.
–         Quality and hygienic water
–         Our delivery system is one in town, Our products are affordable and services are reliable.
Our customer service stood us out.
Related: Block Industry Business Plan In Nigeria
Our business meets a need and demand for:
Nigeria with over 170million in population cannot do without clean and quality drinking water.
The demand for this product in my area is very high that the companies doing our business cannot meet the growing demand of the population. Our advantage is our location in Akure and our distribution system.
I am in this business because I have passion for it.
Read Also: Business Grant Opportunities You can apply for in 2018
I developed this from childhood where I help my parent with their similar business venture . I have discovered an unsatisfied market in my area. I have a great passion for self-reliance and creating job opportunities.
Words used: 0/200
Related: Computer Training, Sales and Repairs Business Plan in Nigeria
Describe your top three business objectives for the next 12 months.
Our Objective
– Constant 30% increase in sales in 12 months.
-To generate customer satisfaction so that at least 50% of our customer base is repeat business.
-To provide quality sachet and bottle water at reasonable prices with exemplary services.
 Our Goal
– To be a solution to the problem of thirst by providing quality and healthy water
– Our Vision
To be number one water supplier in Akure, Ondo state.
– Our Mission
To exceed the customers' expectations in every sense by providing quality and healthy water.
Words used: 0/200
Related: Nursery and Primary School Business Plan In Nigeria
Management team
Describe the benefit that you and your proposed staff will bring to the business, including expertise (technical), track record (practical) and any relevant training in the Industry.
I started learning the business from childhood through my parent.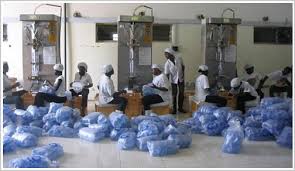 This experience will bring operational, marketing and distribution skills to the business.
My staff will have minimum of two years experience and we will exceed our customer's expectation. My professional certificate brings management Expertise.
Miss Kemi- has a chemical engineering degree from Obafemi Awolowo University. She has 7 years in the pure water business. She is our water engineer in the business.
Mr Alaba – Has master in business management and has proficiency in project management. He will be our business development specialist and our marketing consultant.
Mr femi- Has proficiency in water treatment and quality management. He is partof our operations crew in the business.
Mrs Adams- She has 20 years experience in the water industry. He will be our operations manager and help to provide a good structure for the day to day activities.
We brought to the business:
– Capacity to produce on a large scale
– Our experience in the industry bring competence and credibility
– We   brought Training, engineering, marketing and promotional skills to the business
– Improved customer service
To buy the remaining part of this business plan, including the detailed financial analysis, call any of our business plan consultants on 08105636015, 08076359735, and 08113205312. You can send a WhatsApp message or email us at dayohub@gmail.com or info@dayoadetiloye.com.
We help institutions and organizations write concepts, implement Business plans, and train on business Plan writing in Nigeria.
We can help you write a detailed, bankable and comprehensive business plan for your business idea.
Call any of our business plan consultants on 08105636015, 08076359735 and 08113205312
Or send a WhatsApp message or email us either at dayohub@gmail.com or info@dayoadetiloye.com.
Click to buy this business plan now & download it immediately from our online store.


 We have two options for you.
Either your buy our business plan template where we have done the research work for you and you write it on your own.
Or your supply us some information about your business and we help you to write it.
Click here to see the price list and how to buy it. http://dayoadetiloye.com/price-list/
Click here to access my free E-book and newsletter on Grants opportunities in Nigeria and other business opportunities and information to help you discover, develop and fulfill your business potential
http://dayoadetiloye.com/freegift.html