This sample Nursery and Primary School Business Plan in Nigeria can

be use

for Grant Applications, Bank Loan, Proposal writing, Business Concept Note, Competitions etc.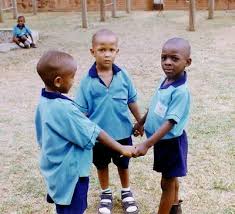 We can help you write a detail and winning business plan for any use.
Call me on : 08105636015

or send me an email at dayohub@gmail.com.
Describe your service and/or product idea
What is the problem your idea is designed to solve?
In particular, describe the key value attributes of the idea.
Is this Non-Regulated?

My idea provides

child care

at affordable price through crèche, Nursery and Primary school education at, Igbara-oke, Ondo state

I am in the business of providing primary education that will

mould

the lives of children morally, socially, and mentally.

The business as being in existence for 1 year. It started with a lesson that now

graduated into

a school. It is registered with Corporate Affairs Commission and we have opened a bank account for it with Diamond Bank.

We have a special way of teaching called Montessori. This is the latest trend of primary school teaching.

We are solving the problem of primary school education in the locality as there is a great need for quality and standard education with the use of special teaching skill called Montessori.
The number of children born yearly is on the increase and there is need for more nursery and primary schools that will cater for them and the need for even more will continue over time
Read also: Piggery Business Plan in Nigeria
I choose the nursery and primary school education business because I have

passion

for teaching and compassion for children.

As a result, I studied Education to Masters Degree level.

I have over 7 years experience in this industry. I have seen a great need in my area. Many new families are relocating to the area as a result of Jobs and congestion in the adjacent city which is Lagos.

The vision

To build pupil morally, socially, mentally and to be knowledgeable in all field.

The mission

To have a morally grounded passionate and compassionate teachers.
Motto: God is porter
Related:Printing Press Business Plan in Nigeria
In the next five years

1. We would have

start

our secondary school

2. We would have spread to 2 other locations.

3. We will be the largest provider of primary school education my area.
Core value
Excellence, discipline, diligence, respect and love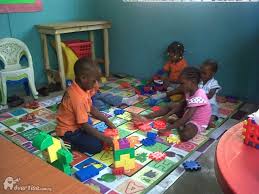 The Montessori style of teaching we providing in Hundred and Five Nursery and primary school is a specialized form of teaching in which only few schools can provide it. It needs a specialize form of training.
Also Read: Beauty Care Concept Business Plan in Nigeria
The requirement to enter education industry in ogun state are:
–         Education certificate, minimum of N.C.E
–         Registration with Corporate Affairs Commission
–         Registration and approval with Ondo state Ministry of Education
–         Registration with the association of private school in Ondo state
 Who are the customer(s), consumer(s), or market(s) for your idea?
Is this an existing market segment?
How familiar is the market to this type of service?

My customers are parents that have children starting from 6 months of age and above. My customers are workers in the industrial estate and the residence of Igbara-oke state.

We target medium and

high income

earners.

The demand is high because more women than ever before are going to work and therefore nursery and primary school provide a suitable environment for their children to be looked after in.

The existing market segments are

1. Neighbourhood residence which is growing rapidly

2. The customer outside the

neighboughood

3. The workers in the industrial estate.
Related:Vocational Training Business Plan in Nigeria
The parents in the neighbourhood of Igbara-oke and is the largest segment. They are growing rapidly because of the over population in the adjacent state.
Nursery and Primary School Business Plan in Nigeria is a must if you will start this business in Nigeria.
We can help you write a detail and winning business plan for any use.
Call any of our business plan consultants

on : 08105636015, 08076359735 and 08113205312.

or Send me an email

at:

dayohub@gmail.com.

We have two options for you.
Either your buy our business plan template where we have done the research work for you and you write it on your own.
Or your supply us some information about your business and we help you to write it.
Click to buy NURSERY AND PRIMARY SCHOOL Business Plan and Template Business Plan and template now & download it immediately.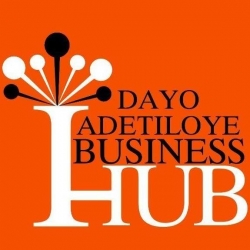 Latest posts by Dayo Adetiloye Business Hub
(see all)