Restaurant sample business plan for youwin stage 2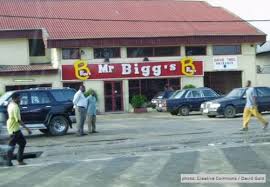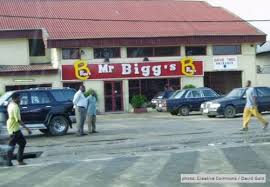 Type of business
Is this a proposal for a new or existing business?

New business

Existing business
Description of business
Describe your business. Include a detailed description of your products and/or services.
Patilad Food Ventures is a quick service restaurant offering family style food and catering service at reasonable prices.
We provide different menu like fried rice, jollof rice, African local ditches like Iyan, Amala, Eba, pastries like  meat pie, cake, bons, egg roll, chicken, turkey, assorted drinks, table water etc.
We offer specialty selections including a lighter options and smaller portions for a children's menu.
We also provide outdoor catering services and office delivery.
One of the more unique features of my restaurant is that in addition to its' very unique decor it  provide entertainment via a live cooking exhibition that is  used to serve food directly to a portion of the clientele.
Words used: 0/200
What needs or problems have you identified that your products/clients services will solve? How are you solving these needs or problems?

My business is solving the biogenic need which is hunger. One basic need for survival of man is food. Most people prefer to get food from already made one when they are hungry that cook themselves.

Words used: 0/150

Why did you choose this line of business?

I have developed passion for cooking right from age 12. I received my culinary diploma degree from Materdi catholic training centre for vocational studies, Akure. I continue this career throughout higher institution.

I discovered a need for food restaurant in barrack area where I live. I begin to meet this need and business has never remain the same.

Words used: 0/80

What are your business objectives? What do you hope to achieve with your business in 5 years?
–         To be the premier home-style restaurant in Akure
–         To provide quality meals at reasonable prices with exemplary services.
–         To have 5 franchise in the next five years
–         The mission is to exceed the customers' expectations in every sense by providing ambiance for every sensory perception.
–         Also to provide a unique and relaxing dining experience similar to dining at home.
–       The atmosphere and food must please the customers hearing, taste, smell, touch and sight, and provide an exciting creative environment.
Innovation
Which statement best fits your product / service? Please select one from below:

There is nothing original about my product / service.

My product /service is a new version of an existing product / service.

There has never been a product / service like this before.
To access the remaining Questions and sample answers that has won youwin before
Click here to get our E-Book: http://dayoadetiloye.com/salespage2.html
For any questions and assistance Call any of our business plan consultants on: 08105636015, 08076359735, 08113205312 or Send me an email at: dayohub@gmail.com .

You can also CLICK HERE
  http://dayoadetiloye.com/freegift.html to get my Free ebook titled: 7 THINGS I WILL DO DIFFERENTLY IN YOUWIN 3.