17 Profitable Investment Opportunities in Nigeria to Make Millions
Are you looking to explore some of the most profitable investment opportunities in Nigeria? Then you're on the right page. As the most populated black nation on earth, Nigeria is glutted with investment opportunities capable of making you millions.
From agriculture to medicine and health, these investment opportunities have garnered lots of profits for investors resident in Nigeria foreign States.
Regardless of your budget size, there's one or more investment opportunities out there for you to dump your cash on the line into for future (and promising) ROIs.
Do you need a grant for your business?
Check this:
Without further ado, here are 17 investment opportunities in Nigeria you can leverage to secure a rigid financial framework in future.
17 Profitable Investment Opportunities in Nigeria to Make Millions
1. Stock
Investing in stock is easily one of the profitable investment opportunities in Nigeria. The stock market is an online world where investors reserve the option to buy and sell shares of publicly traded companies.
These companies are publicly traded, which means that outsiders can invest in them and become shareholders. In Nigeria, the most acceptable channel of trading or investing in stocks is the Nigerian Stock Exchange.
But the downside to the Nigerian Stock Exchange is that you can't invest in top companies that have higher prospects of generating juicer profits. You can mostly invest in Nigerian companies, which is quite a drawback.
The good news? You can invest in these top companies (like Alphabet and Netflix) using other stock trading/investment apps.
If you're lost in the cloud as to how stock trading/investment works, it's simple. You simply buy company shares when they're down, and sell when the value (and stock) of the company skyrockets.
The stock market is volatile, and this makes for a possiblity to recoup (and even quadruple) your investment within a short while.
So if you're in search of a worthy investment opportunity in Nigeria, give stock investment a topnotch spot on your consideration list.
In the game of volatility, the stock market is a famed name but cryptocurrency wins it. Crypto is one of the most profitable investment opportunities in Nigeria and millions of people around the world have taken advantage of the volatile nature of this venture.
It's easy and profitable. Cryptocurrencies have transitioned ordinary folks into millionaires over the course of the last 5 years.
For instance, a crypto trader Erik Finman invested $1,000 in Bitcoin back in 2011. Today, his Bitcoin asset is worth more than $4.8 million.
In 2009, 1 Bitcoin (which is the king of cryptocurrencies) sold for less than $0.01. Now if you acquired $10 worth of Bitcoin at that time, you'd have 1,000 Bitcoins.
Fast-forward to the time of writing, Bitcoin sells for $45k. So, right now, you'd have $45m sitting in your bank account if you were among the lucky folks who bought thousands of Bitcoin when it wasn't worth a pack of Cheese.
If you can fork out the money to invest in cryptocurrencies in Nigeria, there's an easy procedure you need to follow. How it works is you register on cryptocurrency exchange apps/platforms, verify your registration, fund your wallet, and buy cryptocurrencies when the prices plummet.
When prices soar, you sell and bag your profit. In Nigeria, there are several Crypto exchange platforms you can invest with.
The best trading/investment platforms when it comes to cryptocurrencies are Binance and BlockChain. But I recommend Binance as you have more trading features, options, and flexibility.
Education is one of the top investment opportunities in Nigeria today. You can invest in education and have a surge in
profit turnover within a short period of time.
Some secret billionaires in Nigeria right now have unmatched foothold in the education sector.
You have two primary options here as an investor. First is to establish a standard private school, and the second option is to establish a tutorial centre.
Both of these investments hold potentials to transition your financial status. Investing in education will not only enrich you, but will have a ripple on the economy, and the lives of millions.
Throughout history, some of the wealthiest people have their hands deep in real estate. This is because the need for accomodation is basic to human existence.
As an investment, real estate is profitable and is yet to be fully exploited in Nigeria. So if you're looking for profitable ideas and investment opportunities in Nigeria to dump your cash, then the real estate venture is the one for you.
Buy properties and flip them for a higher cash. Apart from buying properties, there are other real estate gigs you can participate in. For example, building houses and placing them on rent to people who'll pay a fixed price yearly for accommodation.
You can also build stores, hostels, event centres, and other structures for different purposes. Acquiring landed properties and reselling them for twice or thrice the initial price isn't out of the list.
We can't survive and thrive without giving our body the required nutrients it demands. And since this is one undeniable fact, investing in food is one of the most lucrative investment opportunities in Nigeria and in the world.
To grasp the profitable traits in the food industry, you can establish a manufacturing company, set up a mega (or local) restaurant, and even delve into drink production/bottling.
Gold is a top material we derive from the bowels of mother nature. It's durable, has irreplaceable aesthetics and is the favourite beautification element for royals.
Investing in gold will mostly turn out to be a profitable deal as the value and cost of this element consistently appreciates. You can buy physical gold in the form of jewelry and keep it for posterity.
Another option is to buy digital gold stock in the stock market and keep your asset there till profit starts churning in. Either way, you'll be capitalizing massively on the potentials of Gold as a worthy investment asset.
Want to invest big? The tech industry is one place to look. Major tech players in the 21st century are billionaires. And in Nigeria, the tech industry is definitely one of the most profitable investment opportunities to look into.
If you're able to solve a societal problem, then you'll be smiling to the bank. Let's name a few instances… popular Facebook solved the problem of socializing between distance and today, Mark's net worth is a little above $130 billion.
Bob Parsons ($3.4B) founded the web hosting company GoDaddy. Patrick Collison and John Collison founded the digital payment gateway Stripe and they're net worth stands at $9.5B at the time of writing.
The point is investment in tech remains one of the most lucrative opportunities in Nigeria that you can think of.
8. Promotion/Advertisements
If you start a business today, you'll want to be well known and have your services patronized by as many people. Several thousand businesses (both startups and established firms) sing the same song.
They want to reach more people and record a striking spike in performance. The downside, most of these businesses don't know how to go about promoting their services/products for optimal results, which is an opportunity investors can maneuver.
Investing in the promotion/advert industry means you'll set up firms solely for the purpose of handling the advert and promo activities of these businesses. In the long run, you'll reap more profits and at the same time deliver satisfactory services to business ventures as clients.
9. Foreign Exchange
Foreign Exchange, known for short as Forex is a mind-blowing investment opportunity in Nigeria for investors.
Before dipping your wallet to invest in Forex as an investor, learn about the risk management side of the venture and leave your investment with renowned and trustworthy Forex investment firms.
You don't want to wake up one morning and be saluted with an unfortunate phone call that all of your investment had drained overnight. It'll be a cocktail of sorrow for you.
Best practice? Work with trusted Foreign Exchange firms in Nigeria with a track record of sticking to the motto of their public campaigns.
And if you wish to invest in Foreign Exchange yourself, then learn about (candlestick patterns, price actions, indicators, and…) all it takes to start forex trading/investing.
Arm yourself with a level of mastery and a mix of investment strategies that'll yield multifold returns 99% of the time.
That said, the foreign exchange market is a volatile one. This means that your winning and losing chances are at equilibrium.
Regardless, it's one of the best investment opportunities in Nigeria to leverage, especially as it's recommended to invest rather than to trade Forex.
Bonus
Invest N50,000  to learn High Income Skill of Affiliate Marketing and start Selling Online Products as an Affiliate Marketer on Expertnaire immediately and Make x5 of your Money back within a short period of Recommending High Valuable Digital Products.
It's as simple as acquiring assets and getting paid when clients hire your assets. You can go into different types of hire purchase investment.
Not limited to the acquisition of a primary/single asset, you can acquire multiple assets and give them up for hire.
For instance, you can acquire a vehicle, musical instruments, event facilities (like canopies, tables, chairs, and curtains), and get paid when interested clients hire them.
Hire purchase investment is easy, it requires your initial capital and supervision. 
The agricultural sector is Nigeria's first love just before the oil crave began. Nigeria had a rich economy founded on the transaction/trade of agricultural products.
To this day, agriculture is still a very productive investment opportunity for investors looking to invest in Nigeria. The land is fertile for farming, and almost every kind of food crop can be farmed in Nigeria.
So… agriculture is definitely one you should opt into if you're looking out for opportunities with minimal risk involvement and high profitability. 
Year in year out, farmers and foodstuffs traders rake in lots of profit. Your story can fall along the same line and you don't have to be a farmer to invest in agriculture in Nigeria.
Bernard Arnault tops the list of the richest people in the world today at the time of writing with a net worth grossing $193 billion (beating Jeff Bezos and Musk). And that's because he tapped into the spontaneous profit potentials in the fashion world.
That potentials residue in the fashion industry has its Carcass in Nigeria too and if you have a good eye for fashion, you're at luck. You can amass profit big-time by becoming a fashion investor or investing in the fashion industry.
If you're not old-fashioned, then you probably know about Balenciaga, Fendi, Gucci, and Dior – some of the top fashion brands grossing billions of dollars annually.
You can launch your clothing line, a boutique, fashion brand, or even a modelling agency in Nigeria as an investor. There's a long list of options to drill on.
Jumia is worth more than $1 billion at the time of writing. If we start talking about e-commerce platforms dominating the Nigerian digital marketplace, we can count them by hand.
This leaves a massive space for investors to fill the gap. Jumia, Konga, and a handful of other e-commerce businesses bank millions (if not billions), making the e-commerce industry one of the most promising investment opportunities in Nigeria.
Oil and Gas is easily one of the businesses Nigerian billionaire investors deal in. The sector is productive, and is a supportive habitat for incoming investors.
Thinking of what investment opportunity to buy into in Nigeria?… seriously take oil and gas into consideration.
It's the game for billionaires, and you'll need a long chain of connections to recoup investments, make profit, and earn business trust from the people you deal with.
Thanks to mother nature, we haven't wrecked critical havoc on the tectonic plates our nation sits on right now. That's more of a reason we don't experience seismically sponsored natural disturbances.
That being said, mining remains one of the profitable investment opportunities in Nigeria. You can establish a mining company to extract oil and gas, mine coal, metal ore, and nonmetallic minerals. You can also invest in erecting a company that sells or engages in mineral trade.
Do you need a grant for your business?
Check this:
Whether it's investing to start up a film house, TV programme (like BBNaija), a music label, or a Cinema, the entertainment industry is a fertile ground for ready investors in Nigeria.
You can invest in any arm of entertainment, and even sponsor comedy/music shows seasonally.
Whatever you plan on doing as it pertains to entertainment as an investment opportunity, it'll boomerang in rapid success within a short timeframe.
The entertainment industry is taking a different shift from what it used to be years ago. It's more celebrated than ever, and you'll be lucky to be an entertainment investor in just a few years.
In 2018, the Global healthcare spending rose to the tune of $8.45 trillion. And this figure is bound to break $10 trillion in 2022.
Investment in health is investment in life, and the returns are glistening. In Nigeria, there are not very many known healthcare centres renowned for remarkable health services.
As an investor, You can set up a mega pharmacy, a hospital, healthcare centre/clinic. Whichever one you pick, the services are pretty expensive and you're more likely to make tons of money enough to drown out your initial costs.
Conclusion
To fabricate a robust financial future and ensure financial independence, it's commonplace to invest in untapped investment opportunities.
Whether you have a huge capital to seal your investment deals or you have just a few thousands naira to spare, you can pick from this list of the profitable investment opportunities in Nigeria and start investing right away.
"If you don't find a way to make money while you sleep, you will work until you die". – Warren Buffett
Join our Facebook Community Group to learn more about Business development and Grant Opportunities  https://web.facebook.com/groups/dayohub
Author's Bio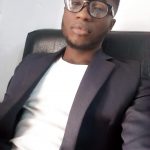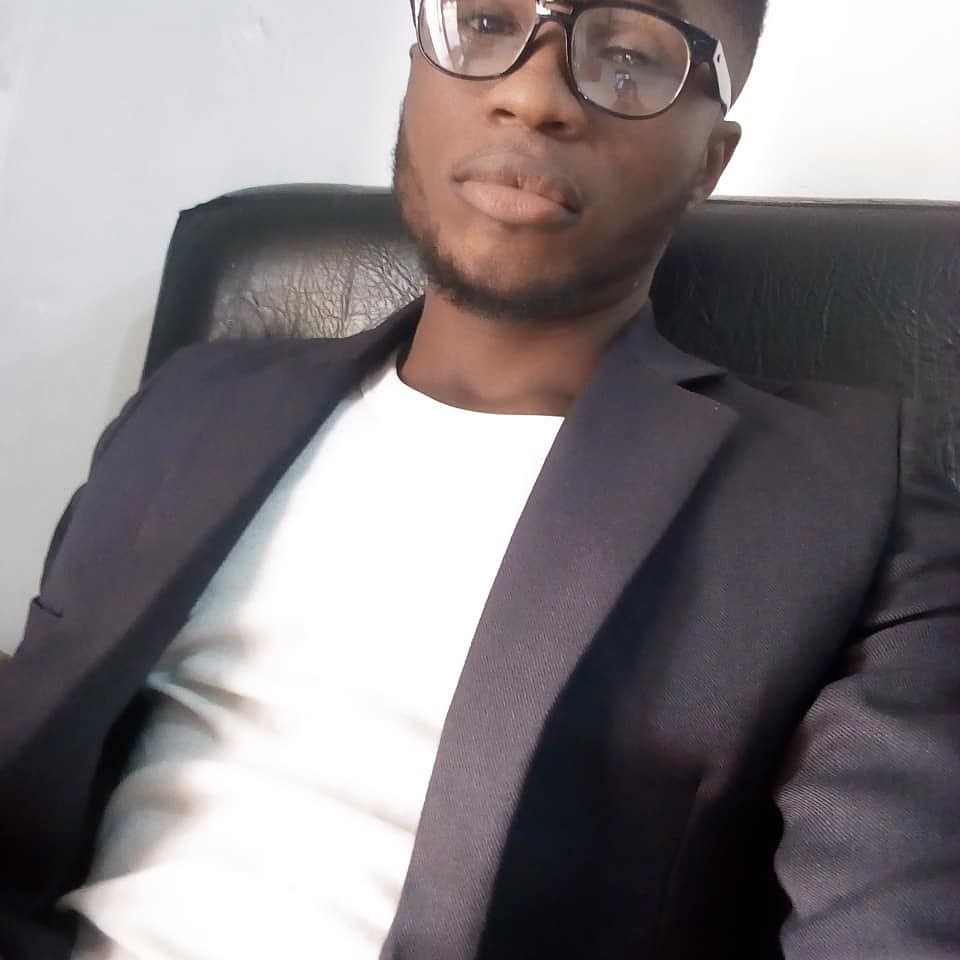 Moses Ukanna is a Business Consultant, Growth Hacker, Blogger, and Digital Marketer. He currently blogs at Potentstack.com and runs other digital startups under Potent Stack Digitals.
Recommended Business Opportunity

Free Training: How to earn 50k-200k Monthly as an affiliate Marketer in Nigeria.
Hello My Dear Friend,
This Business Model called Affiliate Marketing basically involves earning commission for RECOMMENDING high-value digital products from Top Experts.
Simply select and RECOMMEND a high-value digital product from a Top Expert and earn up to 50% commission for doing so.
Here's exactly how this Business Model works
𝐒𝐓𝐄𝐏 𝟏: Locate and join a platform where these top experts have listed their high-value digital products. 
𝐒𝐓𝐄𝐏 𝟐: Choose a HOT Product to RECOMMEND to people who need it.
𝐒𝐓𝐄𝐏 𝟑: Get access to an Effective Online Selling System that SELLS the HOT product 24/7.
It is important to have access to an effective online selling system…a system that doesn't require guesswork.
This makes the selling possible even for newbies who have never sold anything online.
But you might be asking yourself where you can locate these products and how exactly do you create an effective online system that will sell the HOT products especially when you've probably never recommended any digital product before?
That's where I can help.
But I can't just help anybody, you have to be ready to put in the work.
So, if you are ready to kick-start, then there's a good news for you
And the good news is..
I JUST CREATED A FREE VIDEO 𝐭𝐡𝐚𝐭 𝐲𝐨𝐮 𝐜𝐚𝐧 𝐧𝐞𝐯𝐞𝐫 𝐠𝐞𝐭 𝐚𝐧𝐲𝐰𝐡𝐞𝐫𝐞;
Where I will be teaching you the strategies of getting started and becoming successful with Affiliate Marketing
Even if you are shy to talk to people,

Even if you tried and failed or lost your money,

Even if you are a complete beginner who has not sold anything before.
The start-up capital for this Affiliate Marketing business is N62,500. You can raise the money immediately or within 1 week, 2week, 3 weeks, 1 month, 2months, 3months, 6 months or even 1 year.
Training and Coaching is free of charge. and I am going to be the one to train you.
Click this link or the one below and Start your Training Immediately.
Good Luck!