EDUCATION TECHNOLOGY BUSINESS PLAN IN NIGERIA
This Sample Education Technology Business Plan In Nigeria Can be used for Grant Applications, Bank Loans, Proposal Writing, Business Concept notes, Competitions, etc. Education Technology Business Plan is a lucrative business that needs a lot of strategic Planning to start and a business coach like Dayo Adetiloye to help you start the implementation.
BUSINESS DESCRIPTION OF EDUCATION TECHNOLOGY BUSINESS PLAN IN NIGERIA
INDUSTRY- EDUCATION TECHNOLOGY
BUSINESS- E-LEARNING
BUSINESS DESCRIPTION
 PATILAD is an educational technology company that provides information and communication technology to the education industry, new school proposes to provide education to clients through the internet and distant learning tools. Our web/mobile application allows users access to an eLearning platform with thousands of multimedia and text content covering hundreds of subjects for different stages of learners and learning needs.
 PATILAD is a registered limited liability company in Nigeria and proposes to situate its headquarters in Jos, Nigeria. We have a mandate to bridge the education gap in Nigeria through innovative products that enable more people to access learning and information.
The new school provides technical and vocational education via the internet, through high-quality instructional design.
Educational institutions in Nigeria are overstretched beyond their capacity, according to NUC there are an estimated 2 million students in universities across Nigeria and approximately 50,000 lecturers which leaves a huge instruction deficit in students,
Educational technology is the deployment of technology solutions and products to make all the processes of learning easier, flexible, and accessible.
The covid-19 pandemic has disrupted many conventional activities including education, technology has made it easier to do a lot more from home, and education has seen a transition towards online schooling.
Products and Services of Education Technology Business Plan in Nigeria
We develop cutting edge technologies to enable our users to:
Freelance skills acquisition

Digital skills

Language's acquisition

Professional courses

Nano-degrees
Benefits of our Products and Services
Cost-effective courses

Flexible and reusable content

Immersive learning environments

Customizable learning for all types of students

A constant student support mechanism

Flexible payment methods
Keys to Success for Education Technology Business Plan in Nigeria
Develop a brand-

Paid social media advertising

Large collection of quality tutorials tailored to different user needs

Competitive pricing – courses on new school will be priced a bit lower than our competitors to earn first-time users

Dedicated personal assistance

Promotion

Strategic partnerships with resource centers for collaboration
Objectives of Education Technology Business Plan in Nigeria
Product development- design, develop and deploy educational technology opportunities for diverse types of learners

Create adoption milestones

Capture market share
Goals for Education Technology Business Plan in Nigeria
We plan to expand our range of products and services to diversify our user base, we plan to develop LMS and CMS software that can be used by educators to improve the interaction efficiency of processes between teachers and students.

Our goal is to ensure the use of technology to enhance the education process and enable school operations to be more efficient

Client satisfaction is our most important goal as a company, we want to make sure all our products and services provide value to our clients, providing high-level customer service and technical expertise.

To strive for continuous innovation
Core Values of Education Technology Business Plan in Nigeria
Excellence

Access

Quality experience

innovation
Vision for Education Technology Business Plan in Nigeria
To transform traditional education by the introduction of cutting-edge educational technology products.
Mission Of Education Technology Business Plan in Nigeria
To be the number one provider of third-party information and communication technologies to the education industry with the provision of a classroom-like web application.
Swot Analysis of Education Technology Business Plan in Nigeria
STRENGTHS- Getting competent talent on our team has always been a major focus for us, at Stack we have a strong and competent technical and Marketing team with deep sector knowledge in the development and Provision of education technology
WEAKNESS- As a new start-up and player in the industry our only weakness is the immediate ability to compete for market share with the already existing education technology and multimedia companies
OPPORTUNITIES- Education has expanded from traditional classrooms and has transited toward online learning, many people see the opportunity to acquire education in a more flexible situation, hence there is a huge market to be catered for.
THREATS- Most of the threats we anticipate as an education technology provider include government policy and regulation, and economic crises that reduce the purchasing power of our customers
Management Team And Experience Gained For Education Technology Business Plan In Nigeria
Daniel Balmun- A full-stack software engineer with over 6 years of demonstrated working experience in technology industries and fast-growth start-up markets, as he serial founder who has succeeded at other technology companies, he will serve as the product design and engineering lead on the erstwhile team.
Dayo Adetiloye- (B. Agric, MBA, PMP) has over 15 years of experience in business management, business start-up dynamics, financial management of the business, and overall business growth and development, he is an alumnus of the enterprise development center (EDC) of the Lagos business school (LBS) pan African university PAU) he is our business development strategist and a strategic partner
Lilian Mfon- Lilian is the head of our marketing team, most of our marketing strategies are online-based and she is the best personnel for the job she has a well-established digital marketer with proficiency in content management social media marketing, search engine optimization, and marketing.
 We Brought To The Business
Practical start-up sector expertise

Deep technology knowledge

Professional business acumen
Customer Segments of Educational Technology Business Plan in Nigeria
One of the most profitable customer bases for e-learning are organizations that want to train employers to achieve higher productivity at the lowest possible cost, we will capture this demographic using a business-to-business approach
Our target demographic covers a large spectrum of customers in the formal and informal education sectors including but not limited to
People looking to learn a new skill

People who want to get additional certifications

Knowledge workers
Marketing Plan of Education Technology Business Plan in Nigeria
Product and service- we implement mordent day learning techniques and cutting-edge technology in the development of our products and services.

Price- our prices will be 1% lower than all our competitors to increase adoption

Place- users can access our products anywhere from the convenience of a mobile phone or PC

Promotion- we will invest in effective Advertising,

New students can enjoy any content of their choice for one month free before they have to pay.

Specialized training plans for corporate clients

Reaching out to other education service providers
Marketing Strategy of Education Technology Business Plan in Nigeria
Paid advertising, google ads, etc.

Freemium model

Competitive pricing strategy

Professional excellence

Best practices

Minimize expenses while increasing profit
Startup Expenses
Office rent

Research and development

Legal and licenses

Technical equipment

Education resource consultants

Expensed equipment

Engineering/product development

Marketing and advertising
Competitive Analysis for Education Technology Business Plan in Nigeria
Education has expanded from traditional classrooms and has transited toward online learning, so many different types of companies provide this service using various site-specific tools.
Many education technology vendors sell proprietary
Competitive Advantage of Education Technology Business Plan in Nigeria
People use our service because we offer

Cutting edge technology

Real-time Customer technical support.
For the remaining part of this business plan, including the detailed financial analysis, call any of our business plan consultants on 08105636015 or 08076359735, or send an email to dayohub@gmail.com.
We help institutions and organizations to write concepts and implement Business plans and also train on business plan writing in Nigeria. We can help you write a detailed, strong, and winning business Plan for any use in any industry.
Call any of our business plan consultants on 08105636015 or 08076359735, or send an email to dayohub@gmail.com
Click here to access your Free Gift on How to Secure Funding for your business in Nigeria and other business opportunities and information to help you discover, develop and fulfill your business potential.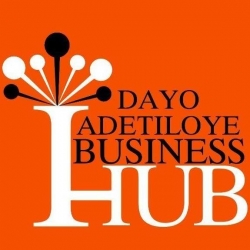 Latest posts by Dayo Adetiloye Business Hub
(see all)