Food and Agriculture Technology Business Plan in Nigeria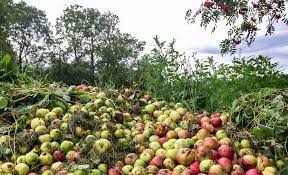 This Sample Food and Agriculture Technology Business Plan in Nigeria can be used for Grant Applications, Bank Loans, Proposal Writing, Business Concept notes, Competitions, etc. Big Data and Analytics Business Plan is a lucrative business that needs a lot of strategic Planning to start and a business coach like Dayo Adetiloye to help you start the implementation.
BUSINESS DESCRIPTION OF FOOD AND AGRICULTURE TECHNOLOGY BUSINESS PLAN IN NIGERIA
INDUSTRY- FOOD AND AGRICULTURAL TECHNOLOGY
BUSINESS DESCRIPTION
 PATILAD is an agricultural technology company that is developing a huge online marketplace to directly connect farmers with buyers and off-takers anywhere in Nigeria, this also means that buyers can visit the platform and buy directly from farmers in any part of the country and have the products delivered to them in 2-3 days, thereby eliminating middlemen and eliminating the barriers of selling and buying at physical locations which makes food cheaper.
At PATILAD, our products and services are geared toward using technology to make buying and selling agricultural produce and food easier, and convenient for all parties involved.
Food waste and insecurity is a huge problem in Nigeria and Africa, about 50% of all food cultivated gets wasted before it can get to the people that need them, post-harvest losses are a big problem in Nigeria about 5% to 20% of grains are destroyed after harvest, 20% of fishes perish while 50 to 70% of tubers, tomatoes, fruits, and vegetables are destroyed. PATILAD is helping farmers to sell directly from their farm to the consumer on our platform,
We want to power an agricultural ecosystem that administers and manages all processes from farm to fork, have conducted extensive research and surveys to inform our decision to empower farmers with risk-free and more effective methods to advertise and sell farm produce by harnessing the interconnectedness of the internet to reach an even wider customer audience
Benefits of our Products and Services
Increase revenue

Reduce food waste

Increased visibility and market for farmers

Customers can purchase food items from the comfort of their home
Products and Services of Food and Agriculture Technology Business Plan in Nigeria
Online market place

Delivery and logistics

Latest price updates and implementation
Keys to Success
After extensive research, consulting with market stakeholders and talking to prospective users, our plan has been updated to visualize our milestones and how to achieve them.

Product Development

Integrate vendor management

Partner with 10 logistics companies in 3 10 states

Farmer's onboarding – onboard 1000 farmers from 10 states on the platform

Hire top talent to consolidate the team

Promotion and paid advertising

Excellent customer support and service delivery
Objectives of Food and Agriculture Technology Business Plan in Nigeria
At Patilad Food and Agriculture Technology, we have two major objectives which we have incorporated into our business plan and impact strategies

Provide sufficient financial reward to the farmer and help them maximize profit

Improve smallholder farmer access to bigger markets

Reduce food waste and improve food security through traceability of produce

To use technology to improve agricultural commerce

Make available high quality and safe food
Goals of Food and Agriculture Technology Business Plan in Nigeria
To build a vibrant agricultural ecosystem, connecting all key players on the value chain

To boost agricultural commerce

To reduce food waste

Empower farmers and reduce the cost of processes involved in selling produce.
Core Values 
Transparency- all our products are sourced from our network of farmers across the country; hence this ensures that all our produce is traceable and our transaction processes are transparent

Trust

Excellence

Customer-centric

Innovation
Vision of Food and Agriculture Technology Business Plan in Nigeria
To be the largest agricultural produce marketplace in Nigeria providing immense value to the food and Agric industry and enriching the lives of farmers and consumers.
Mission of Food and Agriculture Technology Business Plan in Nigeria
To build the Largest agricultural marketplace in Nigeria, connecting food from farmers to buyers across Nigeria.
Read Also: Estate and Housing Business Plan in Nigeria
Management Team of Food and Agriculture Technology Business Plan in Nigeria
Our management is highly experienced and qualified, the key members of the management team, their backgrounds, past experiences, and responsibilities are as follows
Emmanuel Adesina – Is the farm manager, he holds a certification in agricultural extension from the federal university of agriculture, and numerous other professional courses with the Enterprise development center.
Daniel Balmun- A full-stack software engineer with over 6 years of demonstrated working experience in technology industries and fast-growth startup markets, as he serial founder who has succeeded at other technology companies, he will serve as the product design and engineering lead on the erstwhile team.
Dayo Adetiloye- (B. Agric, MBA, PMP) Has over 15 years of experience in business management, business startup dynamics, financial management of the business, and overall business growth and development, he is an alumnus of the enterprise development center (EDC) of the Lagos business school (LBS) pan African university PAU) he is our business development strategist and a strategic partner
Lilian Mfon- Lilian is the head of our marketing team, most of our marketing strategies are online-based and she is the best personnel for the job she has a well-established digital marketer with proficiency in content management social media marketing, search engine optimization, and marketing.
We Brought to The Business
Practical startup sector expertise

Deep technology knowledge

Professional business acumen and agility
Customer Segments
Our target demographic covers a large spectrum of customers including
Hospitality businesses- hotels, schools, hospitals, and other organizations that buy food in bulk can order large quantities of food from our platform and it gets delivered to them saving them the hassle of buying and sourcing for delivery service after.

Working-class individuals who want to purchase food within their convenience

People that want to buy a variety of products that cannot be obtainable in a particular geographical location
Customer Motivation
Customers can enjoy convenience because they can buy any type of food product from the comfort of their home

Farmers can advertise their products to a large number of customers directly from the farm eliminating middlemen and transportation costs to take produce to the market
Equipment And Personnel Needed for Food and Agriculture Technology Business Plan in Nigeria
Office space

Office equipment

Computers

Network devices

Office furniture

Logistics partners
Competitive Advantage for Food and Agriculture Technology Business Plan in Nigeria
People use our service because we offer;
Number of farmers available on our platform offering a variety of foods from over 15 states of the country

48 hours prompt delivery to any part of the country

Affordable – prices are the same as the local markets

We allow buyers to buy any quantity of food and it gets delivered for a charge.

Deep sector knowledge of the agricultural industry
Major Competitors of Food and Agriculture Technology Business Plan in Nigeria
Agriple

Farm rowdy

Thrive Agric
For the remaining part of this business plan, including the detailed financial analysis, call any of our business plan consultants on 08105636015 or 08076359735, or send an email to dayohub@gmail.com.
We help institutions and organizations to write concepts and implement Business plans and also train on business plan writing in Nigeria. We can help you write a detailed, strong, and winning business Plan for any use in any industry.
Call any of our business plan consultants on 08105636015 or 08076359735, or send an email to dayohub@gmail.com
Click here to access your Free Gift on How to Secure Funding for your business in Nigeria and other business opportunities and information to help you discover, develop and fulfill your business potential.