INTERNET OF THINGS BUSINESS PLAN IN NIGERIA
This Sample Internet of Things Business Plan In Nigeria Can be used for Grant Applications, Bank Loans, Proposal Writing, Business Concept Note, Competitions etc. Internet of Things Business Plan is a lucrative business that needs a lot of strategic Planning to start and a business coach like Dayo Adetiloye to help you start the implementation.
BUSINESS DESCRIPTION OF INTERNET OF THINGS BUSINESS PLAN FOR NIGERIA
INDUSTRY- INFORMATION TECHNOLOGY
BUSINESS DESCRIPTION
 PATILAD Technologies is an Information Technology company that specializes in providing embedded computing technologies, PATILAD combines the development of secure hardware with the provision of software services for an internet of things and Industry 4.0 applications.
 PATILAD is a Limited liability company that proposes to have its head offices in, Lagos state, Nigeria, and provide secure IOT applications for a variety of industries. We are rolling out our flagship PATILAD SMART MONITOR SYSTEM called the PATILAD HOME PAL, this enables homeowners and business owners to control appliances in their homes and offices using their smartphone through a wireless internet connection, the PATILAD HOME PAL is a smart home security system because it offers two major functions to the user which is 1. Allows users to monitor their homes when they are away, with smart motion sensors to alert authorities of any trespass, and 2. Turns off electrical appliances when the system senses a power surge to avoid electrical damage or fire.
 The IoT market is expected to reach $1.6 trillion by 2025 according to Statista, Nigeria is the biggest technology market in Africa and soon more and more businesses will not be able to operate optimally without the adoption of IoT.
 Internet of things (IoT) refers to an intelligent network of connected objects, for communication, data aggregation, and processing, a system of interrelated computing devices, mechanical and digital machines, objects, animals, or people that are provided with unique identifiers and the ability to transfer data over a network without requiring human-to-human or human-to-computer interaction.
Products and Services of Internet Of Things Business Plan In Nigeria
PATILAD HOME PAL
Electrical Monitor – Helps the user to monitor and control connected electrical devices and appliances.

Security Monitor – Helps the user to monitor, identify and report trespass in and around household parameters using a smart surveillance system
Benefits Of Our Products And Services
Reduce the cost of engineering installations and maintenance

Increase operational efficiencies

Predictive analysis – relevant authorities can learn of situations in Real-time, e.g., the fire brigade can know when a fire starts to burn a house, and the police can get info when a burglary is about to happen. Etc.

Improved security – unmanned surveillance systems require little or no human effort thereby eliminating sloppiness, residential and commercial buildings have Real-time intelligence surveillance

Remote monitoring condition of appliances

Improved productivity

Minimizes waste,

Maximizes loss prevention,

Makes decision-making much faster by providing a massive amount of data that can be analysed and presented for decision-makers.
Use Case for Internet of Things Business Plan In Nigeria
The Use case of IoT technology cuts across a plethora of industries but for the sake of our flagship device, we will iterate the benefits to our potential customers including households and businesses.
Business- The PATILAD HOME PAL will work as a monitor system for poultry farms to help monitor temperature and lighting for birds.
Household- Homeowners can reduce risks of electrical fires, and damages with the PATILAD HOME PAL
Business & household- boost security for business, to detect illegal activity and report to related authorities
Keys To Success Of Internet Of Things Business Plan In Nigeria
Dedication and Service

Research and development

Create new resume models

Strategic partnerships

Scale the venture
Objectives Of Internet Of Things Business Plan In Nigeria
Create a home automation system that performs the activities of a virtual assistant, controlling electrical appliances that it is connected to, control electricity, and surveillance.

Effectively cater for our immediate addressable market

Attain profitability

Increase Market share by 5% annually

Maintain momentum and growth strategy
Core Values Of Internet Of Things Business Plan In Nigeria
Privacy

Security

Transparency
Vision Of Internet Of Things Business Plan In Nigeria
Our vision for the evolution of technology is for people to connect with their environments like never before.
Mission Of Internet Of Things Business Plan In Nigeria
 We are on a mission to offer our clients unrivaled service that empowers them to achieve optimal levels of productivity.
Read Also: Food and Agriculture Technology Business Plan in Nigeria
Swot Analysis For Internet Of Things Business Plan In Nigeria
STRENGTHS- Getting competent talent on our team has always been a major focus for us, at Stack we have a strong and competent technical and Marketing team with deep sector knowledge in edge computing technologies.
Strong distribution network

Excellent new market entry performance
WEAKNESS- As a new start-up and player in the industry our only weakness is the immediate ability to compete for market share with the already existing IoT companies.
Digital illiteracy also poses a barrier to the adoption of IoT in Nigeria, many people do not use the Internet due to a lack of knowledge on Internet use.
OPPORTUNITIES- IoT has been identified as a disruptive technology with the potential to change the way businesses are run in Nigeria, in three years major industries like agriculture, oil and gas, supply chain and logistics, health care, and sports will all have to adopt IoT in their processes, hence there is an adoption huge market opportunity to be catered for.
Opening up of new markets
THREATS-  Government policy and regulation, and economic crises that reduce the purchasing power of our customers.
Management Team And Experience Of Internet Of Things Business Plan In Nigeria
The PATILAD management team is highly experienced and qualified, the key members of the management team, their backgrounds, past experiences, and responsibilities are as follows
Daniel Balmun- A full-stack software engineer with over 6 years of demonstrated working experience in technology industries and fast-growth start-up markets, as he serial founder who has succeeded at other technology companies, he will serve as the product design and engineering lead on the erstwhile team.
Dayo Adetiloye- (B. Agric, MBA, PMP) Has over 15 years of experience in business management, business start-up dynamics, financial management of the business, and overall business growth and development, he is an alumnus of the enterprise development center (EDC) of the Lagos business school (LBS) pan African university PAU) he is our business development strategist and a strategic partner
Lilian Mfon- Lilian is the head of our marketing team, most of our marketing strategies are online-based and she is the best personnel for the job she has a well-established digital marketer with proficiency in content management social media marketing, search engine optimization, and marketing.
Customer Segments Of Internet Of Things Business Plan In Nigeria
Households

Companies- agricultural farms, etc.
Competitor Analysis for Internet Of Things Business Plan In Nigeria
The IoT industry presents a new market for players in the information technology industry, and the adoption of IoT hasn't gained a lot of ground in many Nigerian industries, still, several key players exist and they include IoT development companies like;
Hyperlink Infosystems- Mobile app and IoT development

Viratec- Mobile App and IoT development

SQT web solution- web and IoT development
Competitive Advantage for Internet of Things Business Plan in Nigeria
Single Vertical- We focus and specialize in the development and deployment of IoT and edge computing Ware.
For the remaining part of this business plan, including the detailed financial analysis, call any of our business plan consultants on 08105636015 or 08076359735, or send an email to dayohub@gmail.com.
We help institutions and organizations to write concepts and implement Business plans and also train on business plan writing in Nigeria. We can help you write a detailed, strong, and winning business Plan for any use in any industry.
Call any of our business plan consultants on 08105636015 or 08076359735, or send an email to dayohub@gmail.com
Click here to access your Free Gift on How to Secure Funding for your business in Nigeria and other business opportunities and information to help you discover, develop and fulfill your business potential.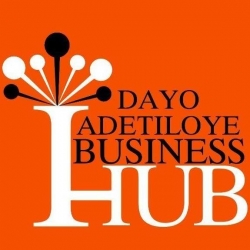 Latest posts by Dayo Adetiloye Business Hub
(see all)