MEDIA AND ENTERTAINMENT BUSINESS PLAN IN NIGERIA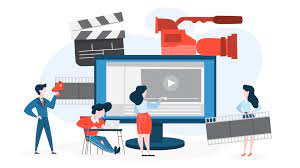 This Sample Media and entertainment Business Plan In Nigeria Can be used for Grant Applications, Bank Loans, Proposal Writing, Business Concept notes, Competitions, etc. Media and Entertainment Business Plan is a lucrative business that needs a lot of strategic Planning to start and a business coach like Dayo Adetiloye to help you start the implementation.
BUSINESS DESCRIPTION OF MEDIA AND ENTERTAINMENT BUSINESS PLAN IN NIGERIA
INDUSTRY- MEDIA AND ENTERTAINMENT
BUSINESS DESCRIPTION
PATILAD INC is a Record Label and Digital multimedia company that proposes to specialize in the manufacturing, sales, promotion, and distribution of audio and video recordings of associated music artists, poets, spoken word artists, comedians, and all types of media and entertainment creatives.
PATILAD INC is leveraging technology using the interconnectedness of the internet to manage the repertoire of various artists and proposes to set itself apart from another record label through its unique value proposition that cuts across all sectors of the media and entertainment market and its marketing and promotion plan.
PATILAD INC head office will be located in Jos, Nigeria we want to work with local artists, involved in many different genres of entertainment to help them launch their musical careers, our founding team consists of experienced producers, record executives, and successful artists who put together have recorded projects that have received critical acclaim worldwide, and generated hundreds of millions in income.
PATILAD INC has the opportunity to generate profitable revenue based on conservative financial projections, we are currently seeking funding in equity investment capital to establish and implement our major objectives which include but are not limited to; setting up a corporate office in a major city maintaining overhead expenses, acquire artists, production projects, etc.
Products and Services of Media And Entertainment Business Plan in Nigeria
Manufacturing and production of audio and video content

Artist and repertoire development – this consist of our ability to discover and develop

Promotion and marketing

Distribution and on-demand streaming service
Benefits of Our Products And Services
Quality control

Exclusive promotion

Financial support for artists

Connection to a large network of promotional outlets and sponsorships

Legitimacy and legal

Artist repertoire and public relations
Keys to Success for Media And Entertainment Business Plan in Nigeria
Create a brand image

Corner the market

Discover and Signup new talent

Manufacture content

Promote content
Objectives of Media and Entertainment Business Plan in Nigeria
Build creative brand

Increase sales and additional revenue through the sale of related merchandise and paraphernalia

Minimize expenses and increase profitability

Satisfy customer base and exceed expectations by consistently producing and distributing extremely high-quality content

Increase creative and productive personnel

Build partnerships with 3rd party revenue streams e.g., TV, Game sync deals, and increase awareness.

Develop cutting edge technology
Goals of Media and Entertainment Business Plan in Nigeria
Sign contracts with curated artists

Release full-length projects for various artists

Implement 360 degrees promotion

5% revenue growth per year

Diversify user base by curating and promoting artists in different genres of entertainment

Increase brand awareness

Strategic partnerships with large auxiliary distributors to assist in physical and online distribution
Core Values
Credibility

Independence

Success

Profitability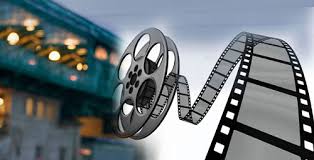 Vision of Media and Entertainment Business Plan in Nigeria
Our vision is to build a result-oriented digital multimedia agency with services and products that will transform traditional manufacturing, and the promotion of digital content.
Mission of Media and Entertainment Business Plan in Nigeria
At PATILAD our mission is to provide, highly creative digital marketing and multimedia services that will help clients in promoting brands, and content to a wide audience across the world.
Read Also: Internet of Things Business Plan in Nigeria
Swot Analysis for Media and Entertainment Business Plan in Nigeria
STRENGTHS
Getting competent talent on our team has always been a major focus for us, PATILAD we have a strong and competent technical and Marketing team with deep sector knowledge in media and entertainment, Including our repertoire of highly talented artists.
WEAKNESS
as a new start-up and player in the industry, one of our weaknesses is the immediate ability to compete for market share with the already existing media companies, in addition to the fact that the record label is in a highly competitive industry with limited flexibility in pricing.
OPPORTUNITIES
Numerous opportunities for new content development from curated talents

Various revenue streams

Development of proprietary products and services
THREAT
Threats include government policy and regulation, and economic crises that reduce the purchasing power of our customers
Marketing and Distribution of Media and Entertainment Business Plan in Nigeria
We will concentrate our advertising and promotion efforts on digital channels to harness the interconnectedness of the internet to reach a large number of users
Social media marketing

Email marketing

Music blogs

Online music marketplaces- e.g., Spotify, Tidal, Amazon.com, google play
Management Team and Experience of Media and Entertainment Business Plan in Nigeria
Our management team at PATILAD is highly experienced and qualified, the key members of the management team, their backgrounds, past experiences, and responsibilities are as follows;
Daniel Balmun- A full-stack software engineer with over 6 years of demonstrated working experience in technology industries and fast-growth start-up markets, as he serial founder who has succeeded at other technology companies, he will serve as the product design and engineering lead on the erstwhile team.
Dayo Adetiloye- (B. Agric, MBA, PMP) has over 15 years of experience in business management, business start-up dynamics, financial management of the business, and overall business growth and development, he is an alumnus of the enterprise development center (EDC) of the Lagos business school (LBS) pan African university PAU) he is our business development strategist and a strategic partner
Lilian Mfon- Lilian is the head of our marketing team, most of our marketing strategies are online-based and she is the best personnel for the job she has a well-established digital marketer with proficiency in content management social media marketing, search engine optimization, and marketing.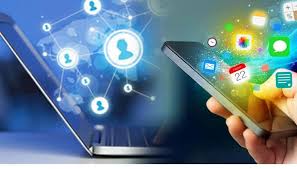 Market Analysis of Media and Entertainment Business Plan in Nigeria
The record industry is a highly concentrated market with a few big corporations controlling a huge percent of music and entertainment distribution and records sales, trends in the industry include the adoption of cutting-edge technology to make media content readily available to users in more sustainable formats and more affordable rates, however, a gender gap exists and many female entertainers have largely excluded other industry analysis and metrics worth considering include
Industry growth year on year

Disposable income- economic situations which increase the purchasing power of customers can directly benefit the industry.

Industry Regulation- copyright laws, licenses, intellectual properties
Customer Analysis
Our customers and customer segments include;
Artists – musicians, poets, spoken word, comedy, dance, etc.

Artist fans and audience – people who pay for digital and physical media and entertainment content.
Competitor Analysis for Media and Entertainment Business Plan in Nigeria
Our competition includes other regional and indie record companies in Lagos, Abuja, etc.
Mavin Records

DMW

Capital records
Competitive Advantage for Media and Entertainment Business Plan in Nigeria
Quality control

Experienced Personnel

Legal framework

Low overhead costs

Broad customer base
For the remaining part of this business plan, including the detailed financial analysis, call any of our business plan consultants on 08105636015 or 08076359735, or send an email to dayohub@gmail.com.
We help institutions and organizations to write concepts and implement Business plans and also train on business plan writing in Nigeria. We can help you write a detailed, strong, and winning business Plan for any use in any industry.
Call any of our business plan consultants on 08105636015 or 08076359735, or send an email to dayohub@gmail.com
Click here to access your Free Gift on How to Secure Funding for your business in Nigeria and other business opportunities and information to help you discover, develop and fulfill your business potential.