MOBILE APPLICATION BUSINESS PLAN IN NIGERIA
This Sample Mobile Application Business Plan in Nigeria Can be used for Grant Applications, Bank Loans, Proposal Writing, Business Concept notes, Competitions, etc. Mobile Business Plan is a lucrative business that needs a lot of strategic Planning to start and a business coach like Dayo Adetiloye to help you start the implementation.
BUSINESS DESCRIPTION OF MOBILE APPLICATION BUSINESS PLAN IN NIGERIA
INDUSTRY- INFORMATION TECHNOLOGY
BUSINESS DESCRIPTION
PATILAD MOBILE APP is a mobile application that runs on android and IOS devices, it allows prepaid meter users in Nigeria to borrow energy tokens and payback later at a competitive interest rate.
Electricity is an essential need for the smooth run of daily activities for almost every individual, the lack of it has caused a lot of damages and disturbing challenges in the past and has no devices, a long-lasting solution is not brought about. The importance of electricity cannot be overemphasized as it is very important to the economic existence of man. Though light issues are almost unavoidable PATILAD has presented an opportunity for prepaid meter users to borrow light units and pay later with very little percentage as interest. Because light emergencies are unpredictable, unforeseen, and unprepared for, the damages caused can be disturbing as well.
PATILAD is a mobile application and can also be seen as a one-stop mobile application that grant users access to electricity token at whatever time they require it, without restrictions, users are allowed to borrow and pay later. We are dedicated to providing consistently high client satisfaction by rendering excellent services, providing a warm pleasant atmosphere at a competitive price, our work environment will be conducive and of respect for our clients and community. The timing is right for starting PATILAD as most people these days make use of the prepaid meter.
To achieve our objectives, PATILAD is seeking debt aspect funding, collateralized by assets of the company, backed by personal integrity, experience, and a contractual guarantee from owners, this loan will be used to obtain all permits, increase working capital, and assist in start-up costs.
Products And Services of Mobile Application Business Plan in Nigeria
Mobile application to Borrow Energy-
PATILAD will provide such a quality resource, a one-stop site for prepaid meter users, with excellent customer service and professionalism.
Secondary Features:
Workflow–Enables customer service with auto-routing approval and notification management.

Company activities planner: Increase access to information about company activities.

Account tracking application–For salespersons, this feature will provide a process for tracking customer information and competitive opportunities.
Benefits of our Products and Services
Energy credit facility- Many individuals and businesses that run out of energy in an emergency usually resort to consumer loans to buy energy tokens, we are using cutting edge technology to provide energy loans instantly

Convenience and speed

An additional layer of comfort in financial distress
Keys to Success for Mobile Application Business Plan in Nigeria
Uniqueness Innovation the application is unique and rare; it is among the few of its kind.

Superior customer service: provide reliable, high-quality service.

Reputation: credibility, integrity, and 100% dedication
Objectives of Mobile Application Business Plan in Nigeria
To create a web-based company whose goal is to exceed customer's expectations.

To gain an increase in the number of customers by atleast 50% per year, through superior performance, generation of token and word of mouth referrals

Have a customer return rate of 90% by the end of the first year.

Become an established community destination by endif first year

Secure an on-lending partner

Providing light tokens for users who are low on cash at that moment

Creating an additional layer of comfort from the comfort of your home
Core Values of Mobile Application Business Plan in Nigeria
Innovation

Service

Customer-centric approach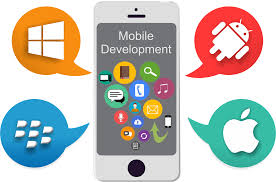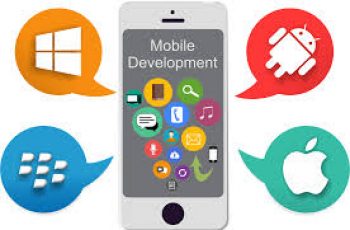 Vision for Mobile Application Business Plan in Nigeria
To position as a market leader in innovative energy solutions and financial technology Mobile applications company in Nigeria.
Mission for Mobile Application Business Plan in Nigeria
To provide users with reliable and professional technical support and unparalleled customer service through the application of well-structured principles and embracing sound, ethical business practices. With an option of borrowing light and paying later without the stress of waiting till there is money to buy light, also a means of reducing the comfort of the lack of light, to trim to a certain level, the issues of postponement of urgent work due to zero light issues. To earn a fair profit for our employee-owners, and stakeholders.
Swot Analysis for Mobile Application Business Plan in Nigeria
STRENGTHS: Getting competent talent on our team has always been a major focus for us, at Stack we have a strong and competent technical and Marketing team with deep sector knowledge in energy and financial markets
WEAKNESS: As a new start-up and player in the industry our only weakness is the immediate ability to compete for market share with the already existing big energy supply and fintech companies
OPPORTUNITIES: There are over 4 million prepaid meter users in Nigeria who use an estimated 155kw of energy per capita and a large number of these people are monthly income earners, hence there is a huge market opportunity to be catered for.
THREATS: Government policy and regulation, and economic crises that reduce the purchasing power of our customers
Management Team and Experience of Mobile Application Business Plan in Nigeria
PATILAD founding management team is highly experienced and qualified, the key members of the management team, their backgrounds, past experiences, and responsibilities are as follows
Daniel Balmun- A full-stack software engineer with over 6 years of demonstrated working experience in technology industries and fast-growth start-up markets, as he serial founder who has succeeded at other technology companies, he will serve as the product design and engineering lead on the erstwhile team.
Dayo Adetiloye- (B. Agric, MBA, PMP) has over 15 years of experience in business management, business start-up dynamics, financial management of the business, and overall business growth and development, he is an alumnus of the enterprise development centre (EDC) of the Lagos business school (LBS) pan African university PAU) he is our business development strategist and a strategic partner
Lilian Mfon- Lilian is the head of our marketing team, most of our marketing strategies are online-based and she is the best personnel for the job she has a well-established digital marketer with proficiency in content management social media marketing, search engine optimization, and marketing.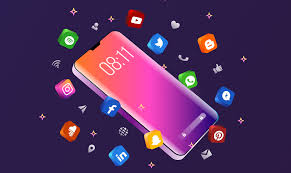 Marketing Plan for Mobile Application Business Plan in Nigeria
Product and service- using cutting edge technology to provide energy credit facility

Price- our prices will be 1% lower than all our competitors to increase adoption

Place- our users can access our services from anywhere on their mobile phones.

Promotion- we will invest in effectively paid Advertising

Reaching out to other credit facility mobile applications for API integration

Social media marketing

Local radio advertising
Customer Segments of Mobile Application Business Plan in Nigeria
Monthly income earners

Small and medium scale businesses

students
Competitor Analysis of Mobile Application Business Plan in Nigeria
Direct- our direct competition is the buy power mobile application which allows users to buy energy and connects them to a 3rd party credit option that is not readily available.

Indirect- this includes other consumer loans mobile applications that enable users to borrow money and buy light.
Barriers To Entry for Mobile Application Business Plan in Nigeria
PATILAD will benefit from several significant barriers to entry which include:
Development Team. We have a development team that is up to date with the latest industry applications. With this significant barrier dominant player in the industry and continue to produce and enhance our product with time.
Diversification: Anyone coming into the market will find it difficult to duplicate what this significant barrier multi-dimensional applications
Market penetration: Once we are in the market and established, it will be difficult for someone to break into a market where someone is already operating successfully
Competitive Advantage of Mobile Application Business Plan in Nigeria
We are the only company that provides instants energy credit facility

Competitive interest rate, which is lower than every consumer loan interest in the market
For the remaining part of this business plan, including the detailed financial analysis, call any of our business plan consultants on 08105636015 or 08076359735, or send an email to dayohub@gmail.com.
We help institutions and organizations to write concepts and implement Business plans and also train on business plan writing in Nigeria. We can help you write a detailed, strong, and winning business Plan for any use in any industry.
Call any of our business plan consultants on 08105636015 or 08076359735, or send an email to dayohub@gmail.com
Click here to access your Free Gift on How to Secure Funding for your business in Nigeria and other business opportunities and information to help you discover, develop and fulfill your business potential.