ROBOTICS BUSINESS PLAN IN NIGERIA
This Sample Robotics Business Plan in Nigeria Can be used for Grant Applications, Bank Loans, Proposal Writing, Business Concept notes, Competitions, etc. Robotics Business Plan is a lucrative business that needs a lot of strategic Planning to start and a business coach like Dayo Adetiloye to help you start the implementation.
BUSINESS DESCRIPTION OF ROBOTICS BUSINESS PLAN IN NIGERIA
INDUSTRY-INFORMATION TECHNOLOGY
BUSINESS DESCRIPTION
PATILAD TECHNOLOGIES is a registered Information technology company in Nigeria that specializes in the development of edge computing, AI, Robotics software, middleware, and hardware.
In the last 6 months we have raised funding from investors to manufacture the PATILAD SMART SCRUB, A robotic household and commercial floor cleaning machine which uses AI technology to learn about cleaning routes, and is highly effective for repetitive cleaning tasks in places like shopping malls, banking halls and large restaurants.
PATILAD currently operates from its headquarters in Lagos, Nigeria, and proposes to acquire additional space to commence product development
The Robotics industry has seen massive post-pandemic growth, due to lack of human effort in so many processes and that growth is also likely to increase due to the rise in disposable income in households, the introduction of energy-efficient and eco-friendly technology the market for residential and commercial robotic vacuum cleaners has immense potential to be a huge opportunity for new companies,
Products and Services of Robotics Business Plan in Nigeria
PATILAD SMART SCRUB – an automatic floor cleaning machine for households and commercial uses.
Benefits of our Products and Services
Flexible and efficiently cleans any floor.

Save time and increase overall productivity.

Floor cleaning robots take over jobs that require repetitive tasks or jobs too dangerous for humans.

It can reduce the time for industrial floor cleaning and will increase work efficiency by delivering better results than conventional manual cleaning.

Can be set and left to do its work.
Keys to Success for Robotics Business Plan in Nigeria
Unrivaled customer knowledge and understanding

Customer-centric user experience and integration-. Users are faced with dashboards that display everything from how to navigate the robot to how to check for robot health information.

Return on investment for investors and partners

The core focus on the user top tier problem

Understand the economics of the target users

Acquire positioning in the ecosystem
Objectives of Robotics Business Plan in Nigeria
build a robot that solves a problem.

leverage existing technologies

plan with scalability in mind.

Authentic service that demonstrates integrity

highly motivated team

keep up with the technological pace of the competitors.

focus on the core
Core Values of Robotics Business Plan in Nigeria
Integrity

Innovation

Efficiency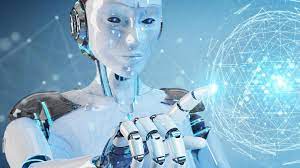 Vision of Robotics Business Plan in Nigeria
Our vision is to help businesses move to the next level of environmental automation.
Mission of Robotics Business Plan in Nigeria
We are on a mission to provide an efficient cleaning machine for everyone.
Read Also: Mobile Application Business Plan in Nigeria
Swot Analysis for Robotics Business Plan in Nigeria
STRENGTHS: Getting competent talent on our team has always been a major focus for us at PATILAD, we have a strong and competent technical team with deep sector expertise in robotics and growth strategies
WEAKNESS: As a new start-up and player in the industry our only weakness is the immediate ability to compete for market share with the already existing big robotic companies
OPPORTUNITIES: New markets are rising rapidly because of the widespread adoption of robotics in everyday tasks hence there is a huge market opportunity to be catered for.
New environmental policies in renewable energy will give businesses a level playing field
THREATS: Government policy and regulation, and economic crises that reduce the purchasing power of our customers.
The cost of research and development for incorporating innovative technologies also involves huge costs.

Intense competition
Management Team and Experience Gained for Robotics Business Plan in Nigeria
The PATILAD management team is highly experienced and qualified, the key members of the management team, their backgrounds, past experiences, and responsibilities are as follows
Daniel Balmun- A full-stack software engineer with over 6 years of demonstrated working experience in technology industries and fast-growth start-up markets, as he serial founder who has succeeded at other technology companies, he will serve as the product design and engineering lead on the erstwhile team.
Dayo Adetiloye- (B. Agric, MBA, PMP) has over 15 years of experience in business management, business start-up dynamics, financial management of the business, and overall business growth and development, he is an alumnus of the enterprise development centre (EDC) of the Lagos business school (LBS) pan African university PAU) he is our business development strategist and a strategic partner
Lilian Mfon- Lilian is the head of our marketing team, most of our marketing strategies are online-based and she is the best personnel for the job she has a well-established digital marketer with proficiency in content management social media marketing, search engine optimization, and marketing.

Personnel for Robotics Business Plan in Nigeria
In addition to our management team oversee engineering and marketing teams we have many talents in the company name;
Design Engineer

Software Engineer

Hardware Engineer

User Experience (UX) Designer

Data Scientist

Machine Learning Engineer

Algorithm Engineers.
Marketing Plan for Robotics Business Plan in Nigeria
Product and service- PATILAD will initially offer our products at prices lower than all our competitors to increase adoption

PATILAD also plans to develop a network of service centres to provide customer support serves services to the customers. This will help us to enhance customer satisfaction and to develop customer loyalty.

Place- Our products can be accessed through our online consultation stores and walk-in offices

Promotion-
      We will invest in effective paid Advertising
Reaching out to other e-commerce websites

Social media marketing

Local radio advertising

PATILAD intends to maintain an extensive marketing campaign that will ensure maximum visibility for our products and services.
Customer Segments of Robotics Business Plan in Nigeria
The major consumers for cleaning robots are shopping malls, office places, and hospitals. The market for the hospitality sector is expected to have significant growth with the effects of the pandemic and regulations restricting human labor.
Other of our customers include households.
Competitor Analysis of Robotics Business Plan in Nigeria
Prominent market players dominate this sector, along with several small manufactures. Therefore, there is competition in this segment of the robotics market
The major companies in the cleaning robot market are – iRobot, Ecovacs Robotics, Samsung Electronics, and Xiaomi.
Competitive Advantage of Robotics Business Plan in Nigeria
People use our products because we have identified our major competitive advantage to be the user experience (UX) of our robots which consists of how the user interacts with the robot to the innovative product design that sets it apart from the competition. Users are faced with dashboards that display everything from how to navigate the robot to how to check for robot health information.
For the remaining part of this business plan, including the detailed financial analysis, call any of our business plan consultants on 08105636015 or 08076359735, or send an email to dayohub@gmail.com.
We help institutions and organizations to write concepts and implement Business plans and also train on business plan writing in Nigeria. We can help you write a detailed, strong, and winning business Plan for any use in any industry.
Call any of our business plan consultants on 08105636015 or 08076359735, or send an email to dayohub@gmail.com
Click here to access your Free Gift on How to Secure Funding for your business in Nigeria and other business opportunities and information to help you discover, develop and fulfill your business potential.