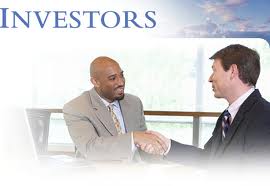 How to raise Investors before you win YouWiN!3
You will always need money to start your business and more to spread and expand your tentacles. One of the ways to raise money is getting investors to come on board. They are willing to give you money in return for more money or to have a share in the business.
Investors can be your friends and families, friend's friends, 'angel' investors, venture capitalists, former bosses/colleagues. For you to raise investors, you must have already prepared your business plan. This is a major tool to raise capital.
Inviting investors is purely marketing and you need to convince them before cash would pass from them into your business.
The world is moving so fast these days that the man who says it can't be done is generally interrupted by someone doing it – Harry Fosdick
As you raise investors, you should be aware that you are gradually losing control of the business.
You must be able to tell the investors the benefit of putting money into your business or idea.
Apply for Youwin3 @ www.youwin.org.ng