SERIES 1: Financial + Business + Grant/Loan Strategies For 2016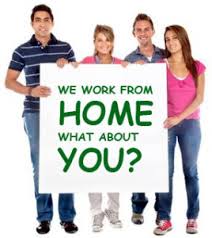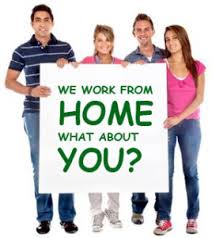 Hello My Dear Millionaire Friend,
Happy day to YOU!
I believe this year has been going on as you planned it financially. Humm, I look forward to a better 2016 for you as we look at various trends, opportunities, preparations and positioning for the coming year.
I have decided to start with us on this platform, a series on
Financial + Business + Grant/Loan strategies for 2016.
I came up with this as a result of series of e-mails and calls I have received to answer one question or the other along this line.
I want to thank people that voted for me some months ago for the Diamond BET5 programme.
I completed the 3 months training at the Enterprise Development Centre (EDC) of the Lagos Business School (LBS), Pan-Atlantic University (PAU), Lekki-Epe , Lagos.
The training was awesome; the EDC is like one of the Top-Most Business Training Centres in Africa.
I will be sharing some financial strategies and current business trends we should look out for, from now till 2016. And our positioning for these opportunities.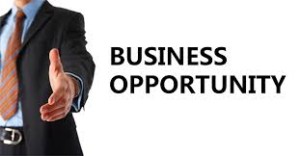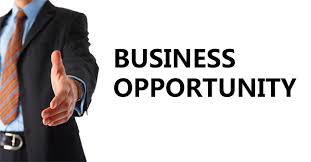 Read also:  Financial + Business + Grant/Loan Strategies For 2016 Series 2 and Series 3
CURRENT REALITIES IN NIGERIA
Companies that Sacked People this year
I saw this post on the social media and I don't know how accurate it is. It is the statistics of companies that sacked people this year 2015.
Coca-Cola sacked 800 staff- March 2015
Fidelity Bank sacked 500 staff- 2015
Microsoft sacked 7,800 staff- July,2015
Zenith Bank sacked 1,200 staff-September 15, 2015
Diamond Bank sacked 100 staff-September, 2015
Lacasera sacked 700 staff- September,2015
HP is about to Axe 30,000 before the end of next month.
This is so alarming!
Companies that are Fined by Nigeria Government
MTN Nigeria fined $5.2 billion
Guinness was fined N1 billion by NAFDAC
Generally most multinational companies presented a decline in their annual report, some declared loss.
–         Implications, for this companies to balance back, if they eventually pay this money; the easiest way is to lay off staff. That means, more people will lose their jobs this year or early next year.
We Now Have New Ministers.
This year, most foreign investors have not done so much because of political instability. Everybody is waiting for Abuja to tidy up their ministerial placements and it took so long time.
TAX
This regime will not joke with taxes for corporate businesses. Please ensure you get Tax Identification Number (TIN) as you register your business and get a competent accountant to prepare your accounting books and do your returns regularly. This regime will be very serious with tax.
I will still do more trend analysis for us in these series on Financial + Business + Grant/Loan strategies for 2016.
But, what I will first encourage us to do as serious business minded people that want to do well financially is to always have a plan B and even Plan C. Can you imagine, people losing their job without having a plan B?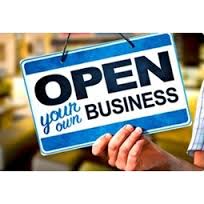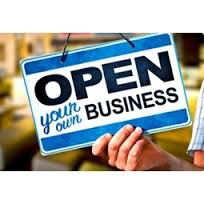 The first Plan B  i will encourage us on this platform to consider is the recent one I engaged in, which is Helping Hands International. Some people on this platform have joined already and are already working the H2i business Plan.
However, I still need to explain it better. I encourage people to take informed decisions even though they are not going to pick it as a Plan B. In this
SERIES 1: Financial + Business + Grant/Loan Strategies For 2016, we will share business strategies.
By December 5th 2015, at the Indoor Sport Hall, Nnamdi Azikiwe stadium, ogui Road, Enugu State. Helping Hands will be 2 years in Nigeria and we will be experiencing the 3rd car award ceremony.
In the last two years, H2i has given out over 3000 laptops and ipads, and 30 Hyundai Elantra cars, some people have gone for all expenses paid trip to Dubai.
For this year's car award, 40 people are already qualified and they will receive their cars by 5th December.
If you are in Enugu or anywhere close, please attend this 2nd year anniversary.
To learn more on Helping Hands, call or send me whatsapp chat on 08060779290.
Click here to read more about helping hands. http://dayoadetiloye.com/all-about-helping-hands-international-how-your-n6600-can-touch-lives-and-put-dollars-laptop-cars-and-lots-more-to-your-pocket/
What is the Business you are Going to do in Helping Hands?
Simple, Helping Hands is an international charity organisation. You are in the business of recruiting help partners, this help partners donate minimum of N6,600 for the charity work.
As you help to raise help partners, the organisation has compensation plan which includes Dollars, HP Laptops, Apple Ipads, International trip to Dubai, Cars (Hyundai Elantra) etc. I have seen a banker receive this brand new car worth about N4.2 million. His salary cannot give him that in two years without taking loan.
Friend, If you have interest in joining helping hands, or you have joined before and you still want to join our team, the business allows you to register yourself up to 12 times if you can afford it.
Follow this procedure.
Fill in the following details and send it to me.
First and last names, Sex, Phone number, date of birth Contact address; city; state. Username; email; bank name; account number; branch name; account name; next of kin name; relationship;  date of birth and phone number.
Send Your Registration Money to my GTB Account,
Bank: GTB
Account Name: Adetiloye Adedayo Patrick
Account Number: 0037218392
Account Type: Savings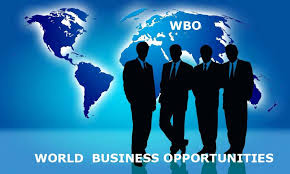 Upon registration, we send you your login details which is username and the password and you login at www.helpinghandsinternational.biz
Then you will be added to the Whatsapp group @ H2i Training Academy.
Let me stop here on SERIES 1: Financial + Business + Grant/Loan Strategies For 2016.
Other Business Training Opportunities for Women
Apply for Road to Women Business Growth by Cherie Blair Foundation for Women and Exxon Mobil.
http://dayoadetiloye.com/apply-for-road-to-womens-business-growth-closes-on-december-10-2015/
In these series for 2016 preparation, I will be bringing to us some of the insight I got from EDC, Money and Enterprise management skills. And also, how we can position for opportunities of 2016.
Friend, The fact that you opened this mail and you are reading now shows that you are one of our loyal customers and we really appreciate you for that. Thanks!
Reply my mail or call me on 08060779290, or send me a whatsapp chat on the same number. My BB PIN is 58ECE9AC
Till I hear from you on this
SERIES 1: Financial + Business + Grant/Loan Strategies For 2016
Keep succeeding!
Dayo Adetiloye (B.Agric, MBA)-
AUTHOR – CONSULTANT – SPEAKER – ENTREPRENEUR – BUSINESS ANGEL
Helping men to discover, develop and fulfil their business potential.
…Raising 100 Young Millionaire Entrepreneurs in Five Years… since July 2012
08060779290, 08174584556
Read also:  Financial + Business + Grant/Loan Strategies For 2016 Series 2 and Series 3