SERIES 2: Financial + Business + Grant/Loan Strategies For 2016
Hello My Dear Millionaire Friend,
In my business teaching series to prepare us for 2016 financially,
Today, we look at:
Business Investment Preparation/Positioning in 2016
2016 is going to be a greater year financially for people that are ready to sow their financial seed and are ready to wait for it to germinate and grow till they see the harvest.
In this 2nd series, we look at what great investors watch out for in every business investment and how you can apply it for any opportunity that 2016 will present. I will also show you example of how we have applied it at www.dayoadetiloye.com.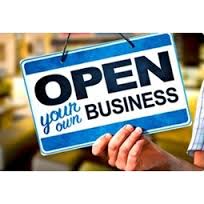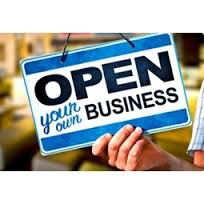 Before you can invest money in any business, you must make the money first
If you are a salary earner, part of your salary should go for savings that you will use for investment. Don't eat all your Money.
''That you are earning BIG salary does not mean you know how to make money. You are only earning from someone's created wealth'' Job is not secured these days. I just heard last week of some senior managers that were sacked in Airtel telecoms Nigeria. It is not good news. But many more are still coming.
If you don't have money. You need to look for something to do. You either pick a job or sell a product /services for a fee.
The first law of business Investing: Before you invest in anything, you need to investigate.
In 2016, investment along this line will receive more boom Agriculture, Real estate, Retail.
What investors look out for before putting their hard earn money in any venture:
The safety or security of their initial Capital
The team involved in the business investment.
''Sometimes, the business is not investment ready while sometimes, the team are not investment worthy''
Time Duration for Investment Maturity
Returns on Investment.
For us in www.dayoadetiloye.com , we have done up to 9 investments this year both at small scale and medium scale level. We generally are committed to continuing building our business portfolio and increasing our streams of income and at the same time teaching others people how to do so.
Read also:  Financial + Business + Grant/Loan Strategies For 2016 Series 1 and Series 3
We discovered Helping Hands International Charity Donation Business about 5 weeks ago. We did a thorough investigation on it and we found out the following facts: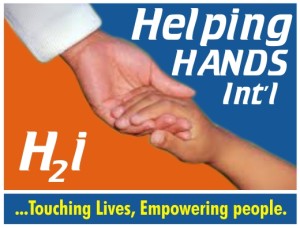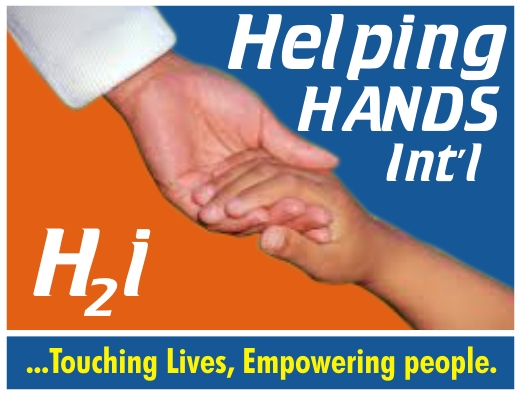 It is 8 years old international charity organisation based in Philippine and came to Nigeria 2 years ago with their African Corporate office at Cluster 26a, flat 2 president Goodluck Ebele Jonathan estate, Isheri, Alimosho L.G.A, Lagos Nigeria. And members refer as (Help Partners) have their virtual office and run their business at helpinghandsinternational.biz
It a charity organisation with the aim of empowering people, Touching the lives of the less privileged, offering you hope and new lifestyle, providing you with regular cash income on a daily, weekly, & monthly basis, empowering you, your business, & people around you for unlimited success.
They are not selling any product but they have 5 services. 1. Humanitarian services 2. Trade and skill Acquisition services 3. Asset & Property support services 4. Financial empowerment services 5. Scholarship award services.
In the space of 2 years, they have given out 30 cars (Hyundai Elantra), over 3000 HP laptops and Apple Ipads. And this year car award will take place by December 5th 2015 at Indoor Sport hall, Nnamdi Azikiwe Stadium Ogui Road, Enugu state. About 40 people have qualified for this year car award already.
It is a Blend of Charity and Multi-level System. No experience needed, no monthly fees, no targets, no renewal, you do not need to quit your job, you do this at your own pace in your spare time.
They are into partnership with HP (Laptop), Hyundai (Car), Apple (Ipad) and GLO (Sim) in Nigeria.
I personally have seen this car before and I saw the pictures of the charity donation to orphanage homes and the skill Acquisition Trainings with international certificate.
After all these discoveries and seeing all the success stories, my team at dayoadetiloye.com decided to invest in the charity donation business.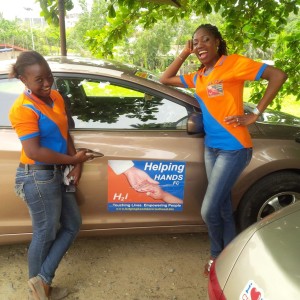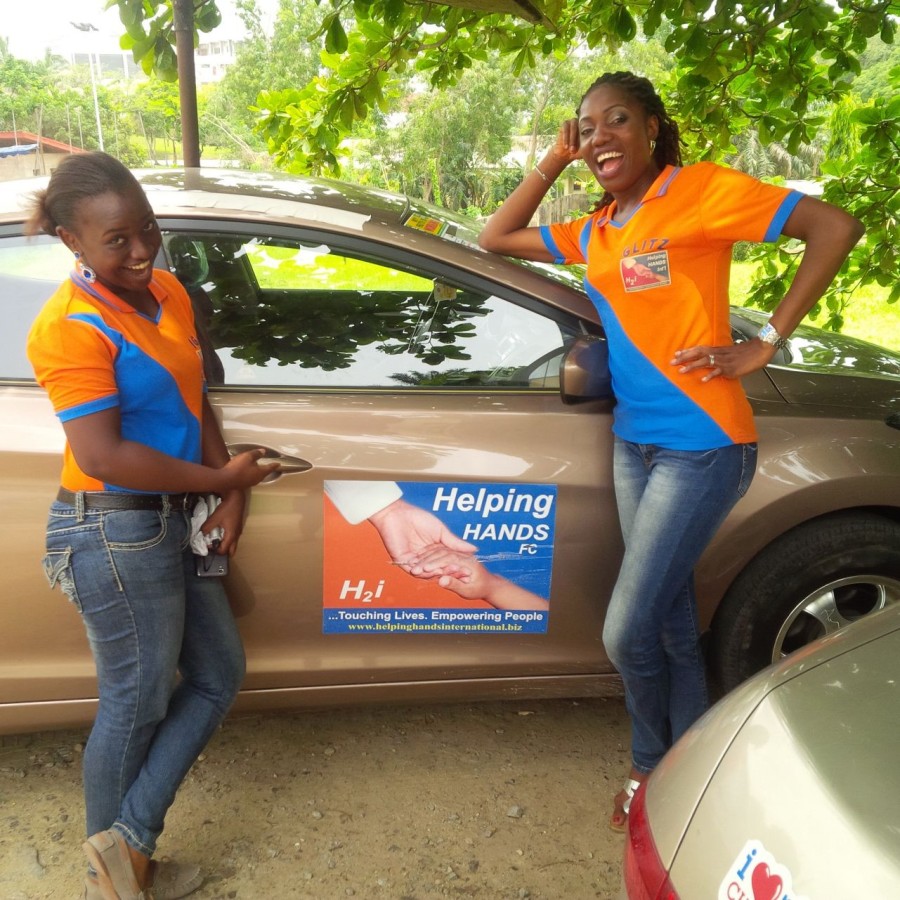 Our Experience So far
In less than one month, we put in close to N100,000 for multiple accounts.
We have received 80% of the initial investment back
We are expecting our first laptop in our team by the end of this month.
Throughout this year, this investment is the most productive and has the fastest return on investment so far because we actively work the H2i business plan.
This is a business we started 5 weeks ago and I tell people, be open to opportunities, especially Helping Hands International. The remaining one month in this year can still birth financial miracles for you through H2i.
The beauty of this business is that it is 100% absolute team work. It is not an individual effort but everyone has a role to play in raising help partners.
Some of our team members are already in stage two though; they have not sign up their first prospect.
Strategies for Interested Business Minded People
Knowledge is the principal thing in H2i not Money.
Therefore, carefully watch this video.
And also read this article
http://dayoadetiloye.com/all-about-helping-hands-international-how-your-n6600-can-touch-lives-and-put-dollars-laptop-cars-and-lots-more-to-your-pocket/
You need N6,600 ($40) to register one account. This money is a donation to the charity mission and is non-refundable.
We recommend multiple registrations. This is where you earn multiple streams of income. E.g 7 accounts will give you $58 instantly, them when each of the accounts move from one stage to another you expect: 7 cars, 7 laptops,7 Dubai trips, 7 ($3000) and 7 ($1000). Exchange rate is N165 on the platform.
The system allows you to register up to 12 accounts in your name. You use the same information but is only username that will be different.
1 Registration-   N6,600
2 Registrations – N13,200
3 Registrations – N19,800
5 Registrations – N33,000
7 Registrations- N46,200
9 Registrations- N59,400
12 Registrations- N79,200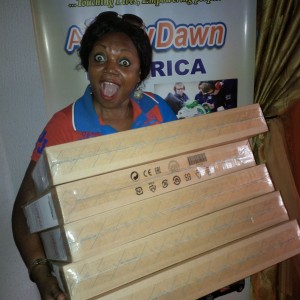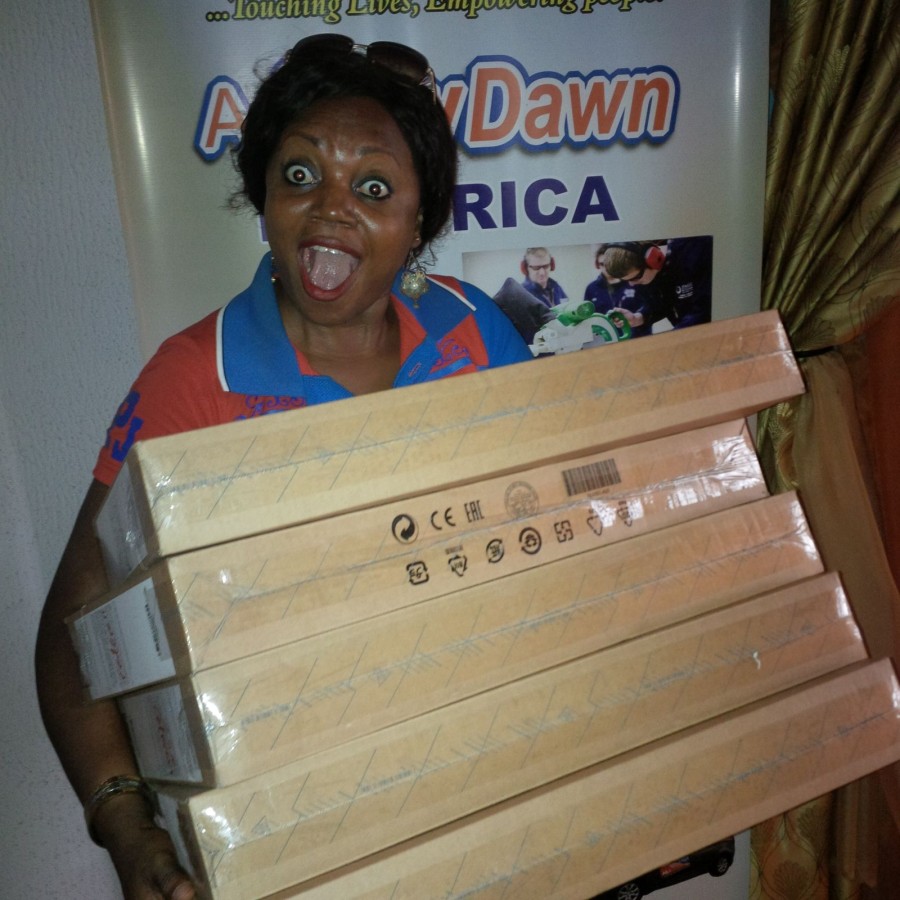 What is the work you do as H2i Help Partner?
You help the charity organisation to raise other help partners, and as you do that you get compensated and rewarded. Each person you bring is $8 commission (N 1320). If you bring 100 people. That is $800 commission (N 132,000). And you begin to move from on stage to another.
How do I join Helping Hands?
[[firstname]], if you have interest in joining helping hands, or you have joined before and you still want to join our team,
Follow this procedure.
Fill in the following details and send it to me.
First and last names, Phone number, date of birth Contact address; city; state. Username; email; bank name; account number; branch name; account name; next of kin name; relationship;  date of birth and phone number.
Send Your Registration Money to my GTB Account,
Bank: GTB
Account Name: Adetiloye Adedayo Patrick
Account Number: 0037218392
Account Type: Savings
Upon registration, we send you your login details which is username and password and you login at www.helpinghandsinternational.biz
Then you will be added to the Whatsapp group @ H2i Training Academy.
Frequently Asked Questions
If I join your team with 7 accounts and I don't bring people. What will happen?
When you join our team, you receive a lot of trainings that will set you on a target to sign-up 1000 people in 2 years. And as you do that, you receive your Dollar rewards, laptops, and Hyundai cars will come along the way.
If you did not see anybody to bring, you cannot be stranded in our team because we manage the matrix closely but you might not be as fast as those bringing in people regularly in the business.
What is the risk about this business?
Any investment without risk and logical ways of managing it, please don't put your money there. There is nothing wrong with risk, it is a probability but if you don't have a logical way of managing it, that is what is wrong.
Won't this package foldup soon: That is a good thought. It is a possibility. But I tell people, what I saw in H2i that gave me the confidence is there partners. Are they credible? How long are the partners being in existence?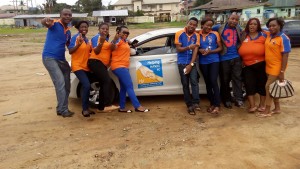 As much as Apple, Hp, Hyundai, Glo are still alive, I believe they will still last the test of time.
Also is an international organisation. In Africa, people are doing it in Ghana, Cameron, South African. Currently I have somebody that wants to join in Zambia.
Testimony
A student of University of Ibadan started H2i in Part 2 and now in Part 4 will be awarded the car (Hyundai Elanctra) by 5th of December at Enugu. This is a two year Hard work. His name is Dabest. If he can do it, you too can do it.
Another banker received 2 laptops, if banker can do it, you have no excuse.
I saw a picture of an old man receiving a laptop, if he can do it , you can do it too.
Thanks for taking time to read this. I have to do all this research because I want you to have a rounded and full understanding of the business and the concept even, if you don't join. It is not for everybody.
Thanks,
Reply my mail or call me on 08060779290, or send me a whatsapp chat on the same number. My BB PIN is 58ECE9AC
Till I hear from you friend,
Keep succeeding!
Dayo Adetiloye (B.Agric, MBA)-
AUTHOR – CONSULTANT – SPEAKER – ENTREPRENEUR – BUSINESS ANGEL
Helping men to discover, develop and fulfil their business potential.
…Raising 100 Young Millionaire Entrepreneurs in Five Years… since July 2012
08060779290, 08174584556
Read also:  Financial + Business + Grant/Loan Strategies For 2016 Series 1 and Series 3