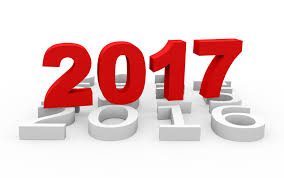 SERIES1: Financial and Business Preparation for 2017.
Hello My Dear Millionaire Friend,
Long time!
I want to start this series by appreciating people that have been receiving e-mails and newsletters from us since the past 4 years, 3 years, 2 years, 1year and people that just joined the e-mail list yesterday.
We at www.dayoadetiloye.com sincerely appreciate you! You are the reason why we are here.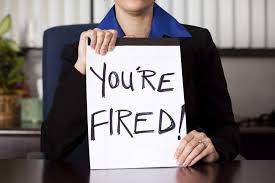 Last year, we started a series on preparations/predictions and forecast for this concluding year and it all came to pass as predicted.
If you can still remember, we predicted all the Job losses that happen this year. Check these statistics out.
2016 Sacks in Nigeria
¡  Zenith Bank sacks over 1,200 employees
¡  Access Bank, sacks 1,600
¡   Mainstreet Bank, sacks 400
¡  Diamond Bank  sacks 200 employees
¡  50 top managers of Ecobank Nigeria Plc have been sacked due to the tough economic hardship in the country which has made the bank struggle to stay afloat.
¡  Skye Bank Sacks 175 staffs
¡  FCMB Sacks 300 Workers, Shuts Down Branches
¡  First Bank To Sack 1000 Workers
¡  Access Bank sacked 1,110 in January,
¡  while Ecobank relieved over 1,850 workers
and many more.
This is serious and the recession is Hitting So Hard.
For the people that followed our advice last year, before they lost their jobs have already created additional sources of income for themselves and some have started their side hustle.
Sam Adeyemi, one of the people I respected so much said:
"People who Avoid Failure Inevitably Avoid Success"
"Don't be afraid to fail, Success will not come without you taking risk."
At Dayoadetiloye.com, we took a risk last year October and joined Helping Hands International. After 13 month of Activity of pursuing the vision of donation to charity, our venture has pay off.
I will be inviting you for my H2i Car Award before the Year runs out.
Some people that also joined me on this platform and they did the work of bringing people because it is Network Marketing, will be qualifying for their Car award early Next Year.
I know some people will want to join my team in Helping hands international after they see and feel my 1st Car. The car is an SUV Car worth N7.5Million
H2i has given out close to 250 cars in the last 3 years they came to Nigeria.
Click the link to see the 30 cars that were given out in Warri last weekend.
http://dayoadetiloye.com/warri-h2i-car-award-november-2016/
Friend, I know Network Marketing is not your thing. Hum, Yes I know.  It is not a business opportunity for everybody. As a result of that, I have come up with other projects we can work together on.
Before I share that with you,
Let me quickly tell us about 2017.
Set out a time to reflect on the outgoing year. Express Gratitude to God and Be grateful for Life. Take record of WOW moments this Year.
2017 is a Year of Focus:
Don't do too many activities. Focus on one business and get to be the best in it. Like I did for Helping Hands International in 2016.
It is the Year to Start your Business.
Yes , don't postpone it again. Start that business Idea that you have been carry in your spirit for years.
N:B: In the Next series I will be sending to you, I will tell you steps to put in place to get a business grant in 2017 for your new idea or existing business for your expansion.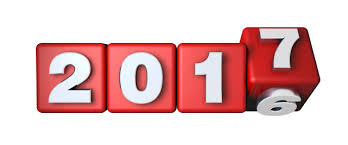 My New Initiative
There is a column on www.dayoadetiloye.com that features
"The Entrepreneur of the Week"
This is to showcase and promote your business and your business personality and story on our platform. The people that will see your story and promotion of your products and services are our over 30,000 monthly visitors on our website, close to 8000 email subscribers, over 5000 followers on Facebook, Twitter, LinkedIn and over 12ooo followers on WhatsApp and BBM.
We do an interview for you and your company. You showcase your products, location or contacts, company websites, and any of your products and services you want to promote.
What benefit do you get:
Advert and promotion for your products and services.
Sales for your business
Brand awareness for your company
If you want to be the entrepreneur of the week at dayoadetiloye.com  or you know someone that will be interested, reply this email or call me/WhatsApp chat on 08105636015, 08076359735
I was invited as the guest speaker at the Entrepreneurship Development / Business Summit of the RCCG, King of Glory Parish in Lagos over the weekend. Click below to see the Photos at the event. Someone on this platform invited me.
DAYO, you can invite me for any business seminar to train your people too: Click here to see the pictures:
http://dayoadetiloye.com/dayo-adetiloye-speaking-rccg-kog-business-summit/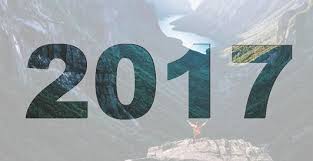 Important Updates and Deadlines
Apply for GEMProject Grant on BigPortal. This grant is Nigeria Federal Government initiative; Closes on

15 of December 2016

http://dayoadetiloye.com/apply-gemproject-grant-bigportal-org-ng/
SELECTION LIST FOR N-Power is Out.
N-Power  is a massive deployment of 500,000 trained graduates of Federal Republic of Nigeria.
http://dayoadetiloye.com/selection-list-for-n-power-is-out/
Expect Series Two Very Soon
WE EXPRESS GRATITUDE TO GOD FOR 2016
COWARDS NEVER START
THE WEAK NEVER FINISH
WINNERS NEVER GIVE UP
_YOUNG_MINDS
Friend, I will like to hear from you!
Reply my mail or call me on 08105636015, 08076359735, or send me a whatsapp chat on the same number. My BB PIN is 58ECE9AC
Till I hear from you Friend.
Keep succeeding!
Dayo Adetiloye (B.Agric, MBA)-
AUTHOR – CONSULTANT – SPEAKER – ENTREPRENEUR – BUSINESS ANGEL
Helping men to discover, develop and fulfil their business potential.
…Raising 100 Young Millionaire Entrepreneurs in Five Years… since July 2012
08105636015, 08076359735