Hello My Dear Millionaire Friend,
Welcome to month of December!
In this series, we have a lot of things to talk about and invitation to make.
I Will Start with Preparations to Access Business Grants In 2017 and the Grants Available for You.
For new business: Get an idea that solves a problem. For existing business, see other things you must do to the business below.
Give it a name, a logo and create a brand around it.
Register it with Corporate Affairs Commission (CAC). My organisation render this services. Price is N30,000 for Business name registration. You get it anywhere in Nigeria between 2 to 3 weeks.
Get Tax Identification Number from Tax office in your state.
Open a Corporate Bank Account for it.
Write a Full Detailed Business Plan for it that can access Grants, loans or Investors.
My organisation render this business plan services:
Business Plan template that you can edit on your own:  Price N10,000 (Non-Negotiable)
Professional Business Plan write-up: This is Tailor made for your company. Price: N50,000 (Negotiable depending on time off delivery. We deliver for you between 2-3 weeks)
Here are free Business plan summaries for you to study
We have business plan summaries research we give out for free on my website www.dayoadetiloye.com
Click on any of the links below:
FASHION
http://dayoadetiloye.com/fashion-design-business-plan-nigeria/
WEDDING CONSULTANCY
http://dayoadetiloye.com/wedding-consultancy-business-plan-nigeria/
ONLINE RETAIL STORE
http://dayoadetiloye.com/online-retail-store-business-plan-in-nigeria/
HEALTH CARE (CLINIC)
http://dayoadetiloye.com/clinic-health-care-management-business-plan-in-nigeria/
PURE WATER
http://dayoadetiloye.com/pure-water-business-plan-nigeria/
PALM OIL PROCESSING
http://dayoadetiloye.com/palm-oil-production-and-processing-business-plan-in-nigeria /
FEED MILLS
http://dayoadetiloye.com/feed-mill-business-plan-in-nigeria/
INFORMATION TECHNOLOGY
http://dayoadetiloye.com/information-technology-business-plan-in-nigeria/
HAIR SALON
http://dayoadetiloye.com/hair-salon-business-plan-nigeria/
RECYCLING WASTE
http://dayoadetiloye.com/recycling-waste-material-business-plan-nigeria/
POULTRY
http://dayoadetiloye.com/poultry-business-plan-in-nigeria/
PHARMACY
http://dayoadetiloye.com/pharmacy-business-plan-nigeria/
PLANTAIN
http://dayoadetiloye.com/plantain-farming-processing-business-plan-nigeria/
CASSAVA
http://dayoadetiloye.com/cassava-farming-and-processing-business-plan-in-nigeria/
SCHOOL
http://dayoadetiloye.com/nursery-primary-school-business-plan-nigeria/
FISHERIES
http://dayoadetiloye.com/fish-farming-processing-and-marketing-business-plan-in-nigeria/
We have close to 50 business plan summaries on the website that have been localized to our environment in Africa.
After Writing your business plan, look for grant opportunities.
So, you keep on submitting the business plan you have written.
Grants opportunities available in 2017.
Apply for N7 million GEMProject Grant on BigPortal.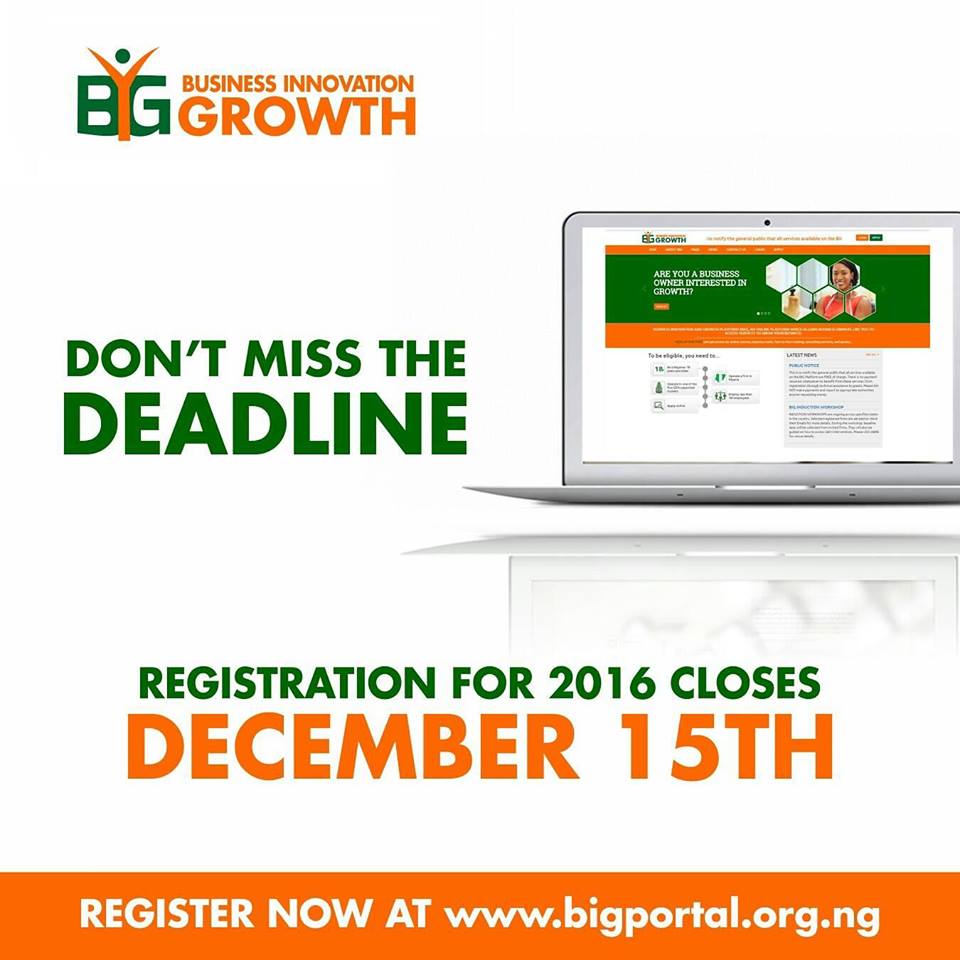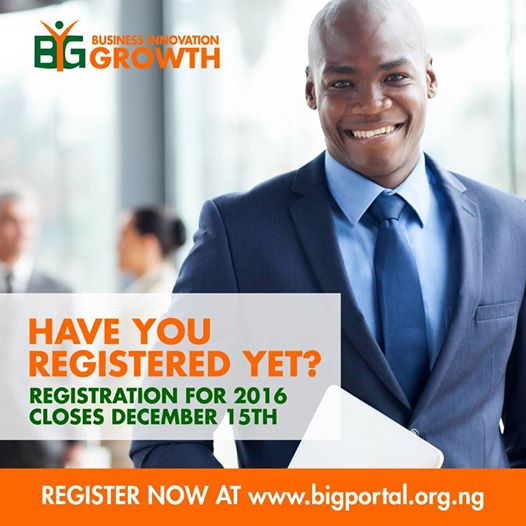 Sector of Focus: Construction, Information / Communication Technology (ICT), Entertainment, Hospitality/Tourism and Light Manufacturing sectors. Anything outside this will not be selected. It is a Nigeria Federal Government initiative; Closes on 15 of December 2016 http://dayoadetiloye.com/apply-gemproject-grant-bigportal-org-ng/
2. Apply for $5000 Grant of Tony Elumelu Entrepreneurship Programme for 54 countries in Africa.
3rd Edition will start by 1st of January 2017.
1000 winners will be selected from 54 African countries.
I am glad to tell you that my idea was selected last edition and N305 per $1 was used to pay the $5000.
My profile working with people on TEEP Grant
1st edition, we raised more than 25 winners
2nd edition apart from the fact that our own idea (Dayo Adetiloye Business Hub) was selected, we also had close to 50 people that won the grant through our guide, mentoring and professional services.
I tell people, any idea can win TEEP, but you have to write it very well.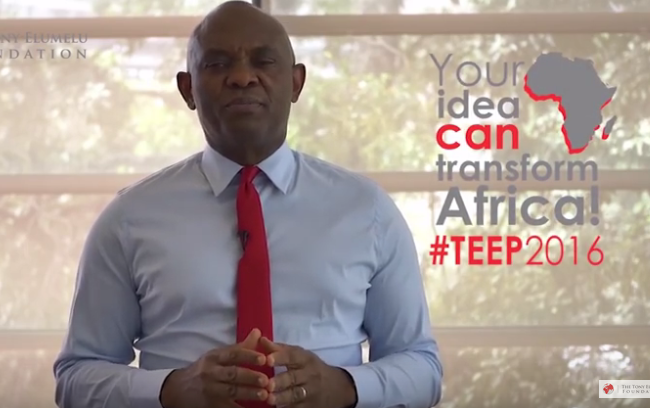 How I can work with you on TEEP 2017
Option A
Step 1: Click on this free workbook and download it to answer the questions. We have explained all the questions and provided sample answers. Worth of this book is N10,000 but I am giving you for free. More than 30 people that use this book won in last edition. Click here to download it. http://dayoadetiloye.com/download-this-free-ebook-to-answer-tony-elumelu-n850000-grant-application-questions-teep-2016/

Step 2: After writing, review your work with us before submitting, you put the questions and your answers into Microsoft word and send it to my email: dayoadetiloye@gmail.com  then you call me or WhatsApp me on 08060779290 or 08174584556.
The review will be done for you between 48 hours and 72 hours.
The price is #5000 (Non –negotiable)
Option B: Professional write-up: Here, you supply us some information about your new idea or your existing business. Then we help you to answer all the close to 65 TEEP questions. The professional write-up takes 1 week.
The price is #50,000 (Negotiable)
Note: It is not all the people we help to write in the last edition that won. After writing for you, you will still have to pray to God and believe God to win. So, No Guarantee.
Other Grant Opportunities in 2017
As we receive them, we will be sending you the email alert once you are on our e-mail list. To join the email list or to recommend someone to join and start enjoying what you are enjoying, give them our website www.dayoadetiloye.com and let them drop their email there.
Option C: For seminars and trainings – we can work together to do sensitization seminar in your location.
Always review your work with another eye even if you did not patronize our professional review.
So,
The Second Thing I Want to Share with You In This Series.
BUSINESS SECTORS THAT WILL THRIVE IN RECESSION ESPECIALLY FOR PEOPLE THAT ARE JUST STARTING.
You need to start with something that people have demand for and the easiest way is to check where your household income goes personally.
What do you spend your salary on?
The list will tell you the business you should start in this recession. In your family, you spend money on basic needs and necessities e.g.
You must buy food and drinks (Agriculture sector).
You must make phone calls, use laptops to connect to the internet. (Telecommunication/ ICT).
You must take a bike or cab (Transportation).
You must take care of your health (Health sector).
Your children's cloth (fashion sector).
We need to make more money (finance sector).
The list goes on. Ensure you start something that people can easily part with their money in this recession and something that really solve people's problem.
God can also give you a very unique business idea if you can pray and receive from heaven. God given idea will always do well.
For Existing Business Owners, How market?
You will know that this period has not been easy in terms of production cost, raw materials are becoming costly, dollar increase has affected a lot of people getting stocks from outside Nigeria.
In my own organization, at the beginning of this year, we paid #199/ per $ for our monthly subscription. Now we pay #305 /per $.
What should we expect in 2017?
The first challenge of a business owner is how to increase SALES!
Things I will suggest for you.
Innovate: Create something that really solve people's problem. People don't mind the cost, they still buy if it solves their problem.
Invest More in your Sales Team: (I can do a sales training for your staff if you invite me)
Reduce Cost of Production: Here, staff are the first to be affected, that is why in an office 3 people will do 20 people's job and they will lay off the remaining 17.
So many people have been affected in 2016.
Diversify your Investment Portfolio: My organization write Business plan for #150,000 before we are forced to reduce it to #50,000 because of the economic condition and we also had to do templates people can buy for #10,000 and edit on their own.
What we did was to diversify into network marketing and we joined Helping Hands International in October 2015.
Helping Hands International brought in more money that any of our products and services this year 2016.
We have staffs we pay here, if we did not diversify, we would have laid-off staffs.
[[firstname]], ask yourself, have you patronize my organization (www.dayoadetiloye.com) this year?
For you to be receiving emails from us, we pay Getresponse, our email hosting service provider Dollars monthly.
We hope you patronize our services for TEEP application.
Savings: 2017, is not a year for you to just spend anyhow.
I encourage you to really have a savings.  Decide to save for the next 3 years without touching it. Hmmm! That is difficult for some people.
One of my role model, Dr Abib Olamitoye, the author of 30 Laws of Money. The book was forwarded by Asiwaju Bola Ahmed Tinubu; former governor of Lagos state. Dr Abib is the founder of 100/10 Academy with a vision of raising 100 billionaires in every 10 years said;
"If you don't save, you are not safe. The money you save will come and safe you later"
A word is enough for the wise. I will stop here today.
I still have a lot to share with you in the 3rd series. I look forward to hearing from you TODAY!
Click here to be receiving email from me.
Important Updates and Information
I am raising a new set of additional teams for my Helping Hands International Network Marketing business.
I will be training you on a WhatsApp on how to do the business well in 2017.
Reply this email with your WhatsApp number and I will add you there for the training. Thanks!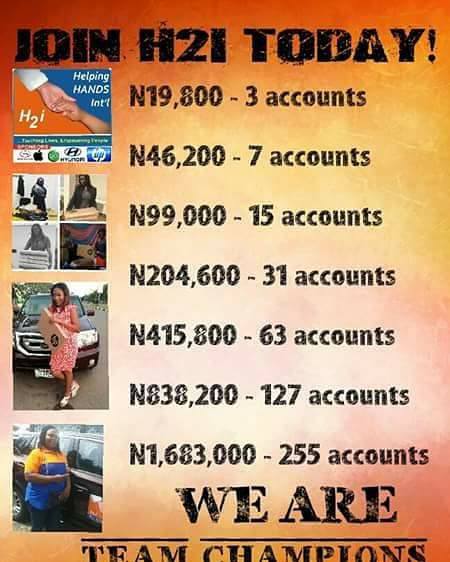 If you have already joined H2i and you are looking for how to do the network marketing business well. Click here to buy my book on strategies on how to do it well. http://dayoadetiloye.com/mastering-business-helping-hands-international/
SPECIAL INVITATION,
If you are in Lagos, join me at Sweet sensation, Opebi Ikeja as I will join my role model Dr Abib Olamitoye to launch his newest book.
Title: 30 Laws of Money.
The book will transform your financial life.
I have read the book and I am volunteering to sell the book.
Hold N1500 to purchase the book at the venue but afterwards, you will pay N2500 to buy the book.
You can call and buy from me after the launch tomorrow Wednesday December 7th, 2016. The venue is Sweet Sensation, Opebi Ikeja Lagos.
Admission: FREE.
Topic of the seminar and book launch: How to Make 2017 the Best Year Ever.
For enquiries on any of the information above:
Call me or send WhatsApp message on 08105636015, 08076359735
Expect Series Three Very Soon
WE EXPRESS GRATITUDE TO GOD FOR 2016
COWARDS NEVER START
THE WEAK NEVER FINISH
WINNERS NEVER GIVE UP
_YOUNG_MINDS
[[firstname]], I will like to hear from you!
Reply my mail or call me on 08105636015, 08076359735, or send me a WhatsApp chat on the same number. My BB PIN is 58ECE9AC
Till I hear from you [[firstname]].
Keep succeeding!
Dayo Adetiloye (B.Agric, MBA)-
AUTHOR – CONSULTANT – SPEAKER – ENTREPRENEUR – BUSINESS ANGEL
Helping men to discover, develop and fulfil their business potential.
…Raising 100 Young Millionaire Entrepreneurs in Five Years… since July 2012
08105636015, 08076359735