Tissue Paper Serviette Business Plan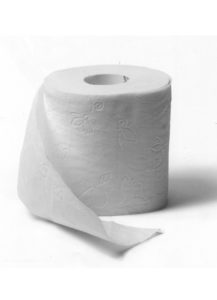 Tissue papers are regarded as an essential commodity as every household buys a roll every week. Asides, households, business places and commercial businesses have to constantly stock their toilets with tissue papers and paper towels, and so this means that the demand of tissue papers cannot plummet even during a recession especially as there are no close alternatives in the market for consumers to switch to. In order to have repeat customers, we intend to ensure our tissue papers are of a high quality.
Having effectively studied this market, we are confident that our laid down strategies will enable us to be able to compete favourably with other tissue manufacturing companies in the area and even around. Asides manufacturing tissue and other such products for sale, we intend to offer other services that will give us an edge over our competitors and attract customers to us. Our goal is to be among the top three brands in Lagos, and among the top ten in Nigeria as a whole. This we will do by not only offering the best services but also getting the best equipment.
Knowing our important the human resources are to any business, we intend to get the best by not only hiring those who would be the best fit for the various roles but also those who we know will be able to project our visions positively internally and externally
| Table of content | Page |
| --- | --- |
| Executive Summary | 4 |
| Introduction | 8 |
| Business Description | 9 |
| Products and services | 12 |
| Market Analysis | 14 |
| Competitor Analysis | 16 |
| Sales and Marketing Plan | 17 |
| Operational Plan | 21 |
| Management plan | 24 |
| Financial Plan and Projections | 25 |
Executive summary
Overview
PATILAD Tissue Manufacturing company specializes in the production of serviettes, paper napkins, face tissues, paper towels, wrapping and specialty tissue, etc. We plan to fit in accordingly into this very competitive industry. We cater to domestic and international clients. We are a manufacturing company that will not only deal in the production of s for bathroom use but also produce paper napkins, face tissues, paper towels, wrapping and specialty tissues as well so as to be able to cater to our home consumers as well as commercial customers such as hospitals, jewellery manufacturing companies, hotels, and other such customers.
The Company
PATILAD Wonders' will be established as a limited liability company owned by Temidayo Awofeso and Aliu Aminu. The company will be managed and overseen by Temidayo Awofeso, an experience businessman and entrepreneur and one who has a B.Sc. in Mechanical Engineering, as well as a Masters' Degree in Business from a prestigious business school. he has also worked in a tissue paper manufacturing company for seven years and will bring his vast experience to bear in this business. Our company is a registered and licensed manufacturing company that will be based at Ikorodu, Lagos State.
The company intends to hire two full-time staffs and three part-time staffs to handle customer service and day to day operations.
Products and Services
PATILAD Tissue paper/Serviette plans to offer a greater number of products and services so as to create another dimension of competitive advantage. PATILAD Tissue paper/Serviette intends to not only focus on producing tissue papers but also produce other items that are closely related to tissue paper as well. We intend to produce white and colored tissue rolls
We will have available in various stores a wide range of our products at affordable prices. Our products and services are white and colored tissue paper, serviettes, face wipes, paper napkins, wrapping tissues, paper towels, etc.
The Market
The demand for tissue paper is continually increasing mainly due to the fact there are few substitutes for tissue papers and those available aren't sufficient enough to shift people's interest to it. Another factor that has seen the growth of the tissue paper industry is the rise in Gross National Income.
This does not however mean that the industry hasn't encountered its challenges as more people are demanding hand dryers in place of tissues, and green environmentalists are making a strong point against felling of trees.
The industry is one that survived the economic downturn better than other manufacturing industries because tissue paper is regarded as a necessity. The recovering economy has seen consumers going for tissue papers that are of high end therefore boosting more revenue for the industry. The growth projection for this industry was pegged at 0.1% between 2011 and 2015.
Competitive Edge
We know how important our customers are to the business, and so one of our competitive advantages is to ensure that our customer retention strategies remain very high. This can be achieved by promptly attending to the complaints of our clients and giving out incentives regularly.
Another of our competitive advantage is in the hiring of competent employees who have a vast experience in the field and are attuned to our vision and corporate culture, and also understand the need to have a strong distribution network as well as excellent customer culture while also positively promoting and projecting our brands.
Another part of our competitive advantage is in ensuring that our competent employees have fair welfare packages, which would be the best in the industry. This would then ensure that they improve on their productivity, which would to a greater extent improve our bottom line.
Financial Considerations
PATILAD Tissue Manufacturing Company seeks N10 million in long-term financing to cover start-up costs, equipment, building expenses, and working capital. Funding for the launch of the business will be provided primarily by equity from the partners and investors.
Our market survey and research shows that PATILAD Tissue Manufacturing Company holds the promise of reaching positive cash flow in its 12th month of operation. The advantage of this is the provision it makes for accelerated repayment of its loan obligations, as well as for dividends to be paid to the owners.
Revenue is expected to amount to N9,984,326 and profit N592,736 in our first year of operation.
How to Buy it
Price:  ₦50,000.00
Procedure to Make Payment
You can use USSD code, Online transfer, Cash payment
Make Payment to:
Bank: United Bank for Africa (UBA)
Account Name: Dayo Adetiloye Business Hub
Account Number: 1019877638
Account Type: Current 
Or
Bank: GT BANK
Account Name: Adetiloye Adedayo Patrick
Account Number: 0037218392
Account Type: Savings
After payment, Text your name, Amount Paid, the bank paid to, Email address, phone no, The product you want to buy, sex, location, to 08060779290.
e.g. Femi Alao, N5000, GTB, femialao@gmail.com, 08075592900, All the Live Seminar Product, Male, Ibadan send it to me on 08060779290.
I will personally call you immediately and also deliver the products to you.
Another Option is to pay online and download instantly.