Top 10 Alternative Sources of Income in Nigeria
Creating an alternative source of income is very crucial as you have several ways of spending your income. To achieve financial freedom, one must have several streams of income.
Even an extra N500 each day would yield much in the long run. Needless to say, money can never be too much.
In a formidable time when jobs might be lost, alternative sources of income might save your family from penury. Revealed in this article are decent alternative sources of income suitable for students, salary earners, and business owners. These alternative sources of income are flexible, scalable, and sustainable.
Social Media Management
Social media managers are in high demand and are highly paid in recent times. Businesses, brands, organizations, and individuals are willing to pay social media managers. It is a job you can do from anywhere. What is required is making posts promptly on their social media platform (Facebook, Instagram, Snapchat, or Twitter) to intensify online visibility and attention.
Social media management could be your alternative source of income, it requires less skill or expertise. All you need is a mobile phone and internet access to manage social media accounts just like you manage yours.
Online and offline Tutoring
This is another alternative source of income for both students and workers. There are several things you might know that other people in the world are willing to part with their hard-earned money to know.
You can be an online tutor by creating social groups on different platforms to tutor people on a certain subject, idea, or course. The good thing is that you get to choose your fee and enjoy entrepreneurial benefits.
Special platforms like Udemy are strictly educational platforms that allow tutors to create online courses and sell them to anyone anywhere in the country. This is a very lucrative source of income that could even help you get better in your field.
Blogging
Another famous alternative source of income to a good number of Nigerians is blogging. Owning a blog requires far lesser than most people usually presume. Blogging is simply writing on areas of interest to the public like football, lifestyle, small house plans, celebrity, and relationship.
Blogging has generated income for many Nigerians and you can be one of them. An internet connection, phone or laptop, and writing skills are a few things required for blogging business.
Marketing
Companies will always need a hand to market their products. Marketing is another alternative source of income in Nigeria. You could make good income selling products of companies to friends, relatives, and colleagues for a commission.
You don't even need to rent a shop or carry the products around. Your social media page can be a good advertising platform. Companies like Longrich pay their marketers a good commission for every sale.
Rentals
Ever rented a canopy, speaker, or hall to host your event? Several events go on in cities in Nigeria. In such events, properties are rented for a fee. This source of income is very lucrative and requires capital to start up.
Rental business can earn you extra income daily or weekly and you can start small. The properties are durable and in the long run, you will earn twice the cost of the property.
Run a Store/Shop
Several goods or services might be in high demand in your environment. You can leverage on them and earn more income daily. You could hire a salesperson and rent a shop where you would make those goods or services readily available to customers daily.
This source of income is very lucrative and could require business skills to earn profit and remain in business.
Terminal Agent Services.
A terminal agent can offer services like DStv subscription, GOtv subscription, Startimes subscription, Electricity payment, and Airtime and Data Recharge for customers in their location.
Terminal agents earn commissions for purchases made from terminal points. You can also add fees to payments made for your terminal services in your locality. This might not require a shop or store. It could be a work from home business.
All you need to do is to tell as many people as possible about your services and maintain an honest record for your business. Becoming a terminal agent requires less time and no special training.
Writing
Average writers earn not less than N2,000 daily. If you are a good writer, you can earn money remotely by writing articles for blogs and websites. You can also write research papers for students who require your services and get paid for it. This is an amazing alternative source of income that does not require any capital.
Several platforms like Nairaland.com and Freelancer.com are good platforms to find potential employers searching for writers on different niches.
Dealing in Real Estate
Real estate agents earn a certain percentage for getting houses and properties for prospective renters and buyers. Successful agents in recent times are millionaires. Little knowledge is required to start up this service.
You only need to get information on available houses or properties for sale or rent, advertise massively on social media, get interested buyers, and make your profit. This is a good alternative source of income that only require advertising skills to make a good amount of money.
Investments
There are several ways to get your money working for you. You can get paid at the comfort of your home at intervals by making investments. Interest paid on investment is based on the amount of money you invested. The larger the money invested the more the interest. Instead of leaving your money in the bank, you can earn a good interest from your investments.
Investment in fixed income security like treasury bills, bonds, stocks can be a great choice to get your money working. You can earn as much as N600,000 yearly for investing 6 million for a fixed period.
Final Words
Developing sustainable income that outweighs your expenses is the only sure way to financial freedom and wealth. You can be one of those wealthy people you admire. All it takes is taking daily stock of your finances and creating alternative sources of income (multiple streams of income).
Author's Bio: Melica is a business owner that runs a company that offers professional house plans in Africa.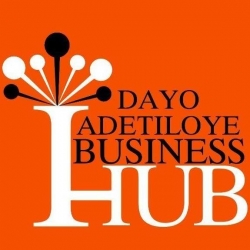 Latest posts by Dayo Adetiloye Business Hub
(see all)