TOP BUSINESS PLAN WRITERS IN NIGERIA, LAGOS, ABUJA, AND PH
In Nigeria's biggest cities, there are excellent business plan writers. Professional business plan writers in Lagos, Abuja, and Port Harcourt, as well as throughout Nigeria, Africa, and the world. In Nigeria, Lagos, Abuja, Port Harcourt, any area of Nigeria, Africa, or the world, these specialists specialize in result-oriented professional business planning. In Nigeria and throughout Africa, they also prepare professional feasibility studies and business proposals.
Our expert business plan writing service costs in Nigeria, Lagos, Abuja, Port Harcourt, any area of Nigeria, Africa, or the world are very inexpensive at Dayo Adetiloye Business Hub. In Nigeria, Lagos, Abuja, Port Harcourt, any area of Nigeria, Africa, or the world, we prepare business plans for bank loans, investors, grants, venture capitalists, and leasing office spaces.
A lender-ready custom professional business plan that will assist you in achieving your business objectives and preparing you for finance, with final editing by our business plan advisors. Our feasibility studies and business proposals are tailored to be ready for submission to banks and investors in the same way. What you may anticipate from us is outlined below:
Easy Payment Plan: Pay a portion upfront to get started on your business plan and the rest when it's finished. Our feasibility research and business proposal writing services are likewise subject to this price system.

Throughout the process, you'll get live help from seasoned business professionals.

We also provide adjustable pagination, which includes custom generated text pages specific to your company, as well as spreadsheets and 3D images, to make your business plans look highly professional to any bank or investor.

Individually created positive, forceful customized wording emphasizing your company's specifics and details.

We give close attention to all required areas, such as the Executive Summary, Objectives, Mission Statement, Demographics, Marketing Analysis, Financial Plan, and others.

The finalized business plans are sent to you in the format of your choice: word, pdf, hard copy, CD, or a combination of these.

All business plan updates and amendments are handled without additional charges, ensuring 100% satisfaction.

Always here to assist you with any concern through courteous, knowledgeable phone customer care.
When working with pros to write your company proposal, you won't have to worry about the complexities of producing a business plan. Business plan professionals will take your business goals and ideas and turn them into a professional format that banks, investors, and a variety of other financial organizations require.
What Is A Business Plan? As Defined By Our Professional Business Plan Writers In Nigeria
A business plan is a professional document that also serves as a road map for any business to plan its future and avoid pitfalls.
Any business plan is typically a well-written professional document that depicts a clear picture of the business in question and provides great clarity for the entrepreneur or financial expert reviewing the document, allowing them to gain a thorough understanding of the business model, viability, and what it takes to succeed in the industry.
READ ALSO: 10 DIFFERENCES BETWEEN A BUSINESS PROPOSAL AND A BUSINESS PLAN
5 Reasons To Write A Business Plan With The Top Business Plan Writers In Nigeria, Lagos, Abuja & Port Harcourt
To get a deep understanding of your business
One of the most significant reasons for drafting a business plan is to gain a thorough understanding of your target market. A detailed business plan based on extensive market research, particularly one created by experienced business plan writers in Nigeria, such as our service, would provide you with comprehensive insights into the firm you're about to establish. It would show you the market size possibilities, known consumer behaviors, available competition, and much more.
It's critical to have a thorough understanding of whatever market you're entering. And having a business plan ready before you start will give you a leg up on the competition.
Grow your existing business
Existing businesses can create a business plan just to describe new tactics and reallocate resources in order to stimulate growth. When a firm believes it's heading in the wrong way or isn't meeting its revenue targets, it might go back to the drawing board and devise a new strategy to turn things around.
This method is especially beneficial for organizations that have been facing a long period of negative cash flow.
To predict the future
A business plan created by world-class and professional business plan writers in Nigeria, Lagos, Abuja, Port Harcourt, or any other area of Nigeria, Africa, or the world, will assist you in better managing the direction of your company. Putting your strategies, consumer insights, and other information on paper will help you better predict where your company will be in the near future. This will assist you in better understanding your business and guide you in making decisions that will help you develop it. Existing and predicted market trends will offer you a good indication of whether your ideas will be beneficial in the long run as you decide which path your firm will take.
To support a loan application
Financial institutions such as banks, microfinance institutions, and certified money lenders will want to see a business plan, particularly one written to a world-class standard by professional business plan writers in Nigeria, Lagos, Abuja, Port Harcourt, or any other part of Nigeria, Africa, that demonstrates whether the loan they're disbursing to your company is recoverable or not. Your business strategy must demonstrate exceptional development potential and be properly described in this section.
To secure Investments
Some investors, like financial institutions and professional money lenders, want to know they're not throwing money away. They want guarantees that their money will be well spent. Because the investment market is so competitive, investors will want to see more than just a business plan. They will want to see detailed profit and loss statements, cash flow estimates, balance sheets, and much more.
Sample Business Plan Industries that Professional Business Plan Writers Have Written In Nigeria, Lagos, Abuja, Port Harcourt Or Any Part Of Africa Or The World
Business plans for various agricultural categories in Nigeria • Business plans for restaurants in Nigeria

Nigerian retail store business plan

Nigerian food processing business idea

Nigerian real estate business plan

Nigerian technology business plans

Nigeria Cosmetics and Beauty Business Plan

Nigerian eCommerce business proposal

Nigerian pharmacy business proposal

Nigeria bakery business proposal

Nigerian oil and gas business strategy

Nigerian information and communication technology (ICT) business strategy

Nigerian industrial business plan

Nigerian consulting business proposal

Nigerian construction business proposal

A Nigerian export business strategy

Nigerian importation business proposal

Nigerian farming business proposal

Nigerian telecommunications business proposal

Nigerian Fashion Business Plan

Nigerian automobile business proposal

Nigerian mining business proposal

Nigerian Hospitality, Hotel, and Club Business Plan

Nigerian music and entertainment business strategy

Nigerian Digital Marketing Agency Business Plan
And so much more different types of business plans in Nigeria, Lagos, Abuja, Port Harcourt, Africa, and anywhere around the world.
If you need a service of a Professional Business plan writer, then Dayo Adetiloye Business Hub is the place to go Call or WhatsApp us now on 081 0563 6015, 080 7635 9735 or send an email to dayohub@gmail.com  and we will solve any of your business plan problems.
Hope you enjoy this article?
Share your thoughts in the comment session.
Contact us today for your business consultancy and business advisory services. We can help you fine-tune your idea, structure your business, market your business, train your staff, consult on your retirement plan, coach you for financial success. We also write a business plan and help with fundraising strategies and Grant applications. We can help you start, grow, and expand your business.
Call or WhatsApp us now on 081 0563 6015, 080 7635 9735 or send an email to dayohub@gmail.com  and we will solve any of your business problems.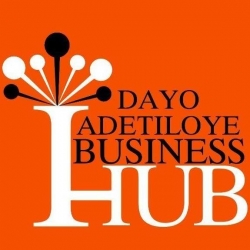 Latest posts by Dayo Adetiloye Business Hub
(see all)