What is bitcoin investment, and how does it work?
With good reason, Bitcoin is frequently referred to as the best investment of the decade. It just took slightly more than ten years for it to increase in value from practically nothing to trading for $67,000. Even its most striking feature is not its price. It is regarded by many as one of the greatest financial innovations ever. Such a significant invention could seem exceedingly complicated, yet it isn't.
It emerged in 2008, a turbulent year for most of the world, including the United States. The now-famous Bitcoin whitepaper was published by the mysterious Satoshi Nakamoto during the height of the financial crisis. He suggested a brand-new system without a supreme leader to rule over everyone. He didn't want to involve banks and other financial intermediaries in deals that weren't their business. So he developed Bitcoin, a peer-to-peer electronic payment system (or cryptocurrency).
What is Bitcoin?
The first and most well-known cryptocurrency is called Bitcoin. Through the use of a decentralized protocol, cryptography, and a means to reach international consensus on the status of a regularly updated public transaction record known as a "blockchain," it permits peer-to-peer exchange of value in the digital sphere. Practically speaking, Bitcoin is a type of digital currency that (1) doesn't belong to any state, nation, or financial institution; (2) can be transferred internationally without the help of a centralized middleman; and (3) has a well-established monetary system that many would argue cannot be changed.
Bitcoin can be viewed as a political, philosophical, and economic system on a deeper level. This is because of how many technical elements it incorporates, how many actors and stakeholders it engages, and how the protocol modification process works. Both the monetary unit known as Bitcoin and the Bitcoin software protocol, both of which have the ticker symbol BTC, are referred to as "Bitcoin."
In January 2009, a small number of programmers were the target audience for the anonymous launch of Bitcoin. Today, Bitcoin is a widely traded financial asset with a daily settlement volume measured in the tens of billions of dollars. Bitcoin is most frequently regulated as either a currency or a commodity, and is therefore legal to use (with different degrees of limitations) in all major economies, despite regional variations in its regulatory position. El Salvador became the first nation to make Bitcoin legal tender in June 2021.
What is Bitcoin investment?
One of the most profitable assets available today, bitcoin draws investors from all around the world. While the majority of people simply use Bitcoin for daily transactions, it is also a profitable asset with significant long-term advantages. Bitcoin has strong short- and long-term investment prospects, in contrast to many conventional assets. Due to its anticipated future growth, a growing number of businesses and individuals have accumulated substantial Bitcoin holdings.
Even if Bitcoin investment is a popular topic on crypto platforms and in the media, the majority of people are unfamiliar with the idea and how it operates. This has caused some investors to be apprehensive, which has slowed the adoption of Bitcoin. What then is an investment in Bitcoin? What a Bitcoin investment is and how it operates are explained in the article that follows.
How does Bitcoin investment work?
A decentralized digital payment system called Bitcoin relies on cryptographic proof of labor rather than trust. Bitcoin is not subject to political or institutional manipulations, unlike fiat currencies or other assets governed by governments and central banks. Without going via a bank or payment processor, Bitcoin users can purchase, sell, and trade it directly.
Bitcoin can be purchased in a variety of methods, such as through trade and mining. For financial gain, cryptocurrency traders mostly buy and sell Bitcoin and other cryptocurrencies. For consistent income streams, traders can use Bitcoin Day trading, hedging, scalping, or trend trading. However, you can buy Bitcoin and keep it for a long time as an investment to make enormous gains later on. To make money with Bitcoin, people can also use affiliate marketing and cryptocurrency consulting services.
The most dependable sites to buy and sell Bitcoin are on crypto exchanges. They provide a variety of resources and tools, such as the bitcoin system, allowing investors to minimize risk and increase return on investment. Institutional investors and private investors can take advantage of special crypto investing opportunities through reputable crypto exchanges and financial service providers. However, owning Bitcoin in any way counts as an investment.
Most basic features of Bitcoin
Decentralized: There is no CEO, no one owns or manages the Bitcoin network. Instead, the network comprises voluntary individuals who accept a protocol's norms (which take the form of an open-source software client). Changes to the protocol must be approved by most its users, who include "nodes," end users, developers, "miners," and members of related industries such as exchanges, wallet providers, and custodians. As a result, Bitcoin is a sort of political system. Bitcoin is likely the most decentralized cryptocurrency out of all the currently used ones, which is thought to reinforce its position as ideal collateral for the global economy.
Distributed: The "blockchain" is a public ledger that serves as the repository for all Bitcoin transactions. The network depends on users running the Bitcoin protocol software and freely storing copies of the ledger. These "nodes" assist in properly propagating transactions throughout the network by adhering to the protocol's regulations as established by the software client. Since there are already more than 80,000 nodes spread out over the globe, it is virtually impossible for the network to have an outage or data loss.
Transparent: The consensual and transparency rules of the protocol are followed to determine who owns how much bitcoin, as well as the addition of new transactions to the blockchain record and the current status of the Bitcoin network.
Peer-to-peer: Even if nodes record and spread the network's state (the "truth"), payments actually travel from one person or company to another. As a result, there is no requirement for any "trusted third party" to serve as a middleman.
Permissionless: No restrictions exist on who can use Bitcoin, and no "Bitcoin account" is necessary. The network will confirm any and all transactions that adhere to the protocol's requirements using the specified consensus procedures.
Pseudo-anonymous: Bitcoin transactions are not fundamentally linked to identity information. Instead, transactions are linked to addresses; alphanumeric strings are created randomly.
Resistant to censorship: Because all Bitcoin transactions that adhere to the protocol's rules are valid, transactions are pseudo-anonymous, and users are on the "key" to their bitcoin holdings, it is challenging for governments to forbid the use of the currency or take users' assets. This has significant ramifications for economic freedom and could potentially serve as a global brake on dictatorship.
Public: Every Bitcoin transaction is documented and made publicly accessible to everyone. This eliminates the chance of fraudulent transactions, but it also sometimes makes it easy to link particular Bitcoin addresses to individual identities. There are several initiatives to improve Bitcoin's privacy, but how they are included in the protocol will ultimately depend on how Bitcoin's governance works.
The economic features of Bitcoin
Fixed supply: The fact that the supply will grow over time to a total of 21 million coins is one of the fundamental features of the Bitcoin protocol. It is asserted that Bitcoin is a "hard asset" because of its fixed and known total supply, one of several features that have influenced how valuable investors view it to be.
Disinflationary: Following a predetermined schedule that is written into the code, the rate at which new bitcoins are issued to the circulating supply eventually declines. The issuing rate is reduced by half typically every four years, starting at a block size of 50 bitcoins (a new block is created once every 10 minutes). The third halving, which took place in May 2020, decreased the block issuance rate from 12.5 to 6.25 bitcoins. 18,375,000 of the 21 million coins, or 87.5% of the total, had already been "mined" at that point. Up to about the year 2136, when the last halving would cut the block reward to just 0.00000168 BTC, the fourth halving will reduce the supply to 3.125 BTC in 2024.
Incentive-driven: Profit drives a core group of participants, known as miners, to provide the resources required to upkeep and secure the network. Miners compete to add new blocks to the chain that makes up the ledger through a procedure known as Proof-of-Work (PoW) (the blockchain). Decentralized network security based on game-theory-driven concepts is enhanced by the hardware and energy expenses involved with PoW mining. In this context, the profit incentive is significant. Furthermore, the mining process is regarded as a fair mechanism for evenly distributing bitcoin because miners typically sell their gained bitcoin to pay for their large mining-related costs.
What do you need to start investing in Bitcoin?
Read Also: Top 10 ways to approach investors to invest in your business
To invest in Bitcoin, not much is required! The following is all you require:
Valid means of personal identification

Information about your bank account of choice

A good and secure internet connectivity
Remember that if you plan to buy coins through a stockbroker, you might not need to provide your personal or financial details since your stockbroker is likely to already have them on file.
How to begin investing in Bitcoin in 5 easy steps
Considering investing in cryptocurrencies? Lucky for you, purchasing Bitcoin is easier than you would imagine. Here are 5 simple steps on how to invest in bitcoin:
Sign up for a Bitcoin exchange

Purchase a Bitcoin Wallet

Sync Your Wallet with Your Bank Account

Placing an Order for Bitcoin

Invest in Bitcoin and manage your investment sensibly
Hope you enjoy this article?
Share your thoughts in the comment session.
Contact us today for your business consultancy and business advisory services. We can help you fine-tune your idea, structure your business, market your business, train your staff, consult on your retirement plan, coach you for financial success. We also write a business plan and help with fundraising strategies and Grant applications. We can help you start, grow, and expand your business.
We help institutions and organizations write concepts, implement Business plans, and train on business Plan writing in Nigeria.
We can help you write a detailed, bankable and comprehensive business plan for your business idea.
Call any of our business plan consultants on 08105636015, 08076359735, and 08113205312.
Or send a WhatsApp message or email us either at dayohub@gmail.com or info@dayoadetiloye.com.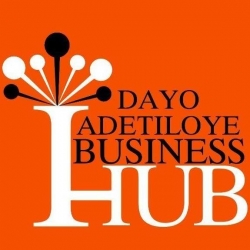 Latest posts by Dayo Adetiloye Business Hub
(see all)