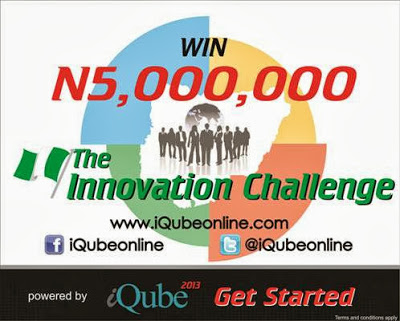 If you have an innovative concept as a developed idea, product or service that provides new value and has the potential to solve a social or economic challenge, then 5 million naira awaits you.
Visit – www.iQubeonline.com
Introduction
iQube regards an innovative concept as a developed idea, product or service that can create new value through its potential to solve a social or economic problem. The Innovation Challenge is a uniquely designed contest aimed at promoting and rewarding innovation. The Innovation Challenge is organised by iQube in conjunction with its strategic partners.
Objective of The Innovation Challenge
• To provide a platform for the Nigerian youth to present innovative concepts that can provide significant economic and social impact
• To promote innovation and 'out-the-box' thinking among young professionals
• To reward innovation challenge participants and winners with N5million reward.