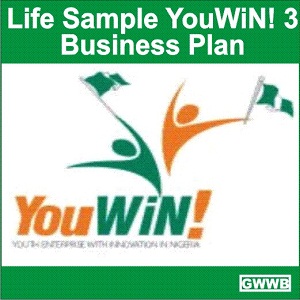 YouWiN 3 stage 2 Live Sample on Poultry Farm in Nigeria.
This poultry sample is to guide you to be able to become the YouWiN Millionaire of your dream
Type of business
Is this a proposal for a new or existing business?
New business
Existing business
When did your company start trading commercially?
Less than 1 year ago
1-2 years ago
2+ years ago
Description of business
What is your industry?
Select an Option
Other industry
Explain the type of business you're in. Provide a short summary of your business and outline the products and services that you plan to deliver.
Patiladwonder farm is in the business of raising and processing poultry birds and its derivatives to residence in osun state and environment.
We are involved in all the different process of supplying chicken from day old chicken to adult birds.
We supply meat and egg to different quick service restaurant in south west Nigeria.
My business helps in solving the biogenic need which is hunger and nutrition.
We solve this problem by producing meats and eggs.
Our vision is to be number one poultry farm product supplier in Nigeria.
Our mission is to raise chickens as a very profitable venture
I have developed passion for poultry farming right form childhood and I have the operational know-how of the business.
Words used: 0/200
Describe your top three business objectives for the next 12 months.
To be the best poultry farm with the largest distribution network in Nigeria in the next 12 month.
– To provide quality chicken and eggs at reasonable prices with exemplary services.
– To have 2 major sales outlets within south west in the next 12 months
 – The mission is to exceed the customers' expectations in every sense by providing eggs and chicken all year round .
Words used: 0/200
Management team
Describe the benefit that you and your proposed staff will bring to the business, including expertise (technical), track record (practical) and any relevant training in the Industry.
My experience in poultry since childhood in which I do help my grandparents to keep their birds gives competency and credibility
We will manage the business to profitability, thought strategic production, marketing and sales.
We provide Quality assurance
I will employ more people with marketing, production and managerial skills
If you plan to manufacture or supply a product, state estimated loss of production (as a percentage of turnover) due to normal production wastage.

Not applicable

0-5%

5-10%

10-15%

15%+
Is there an existing or expected lead time for set-up, manufacture, harvest or breeding? If yes, give the estimated lead times for each product or service.
The lead time : Keeping of chicken from Day old to fourteen weeks when the growers will be transfer to cages.  The caged birds at the  age of 19 – 22 weeks start to lay eggs.  The laying birds are sold at the age of 60 to 75 weeks of laying.
Detail any marketing activity that you are planning to undertake and provide two specific examples of the methods employed to reach key customers.
Radio jingle
Hand bill
Do you or your distributors need to hold finished product (stock) prior to sales being achieved? What percentage of your sales do you need to hold as stock, on average?
 50%
This is the extent we can show you Youwin 3 stage 2 Live Sample on Poultry Farm in Nigeria.
To get the remaining of the explanation and sample answers that have won YouWiN before and a Life Sample of YouWiN  3 stage 2 business plan .
GET MY FREE E- BOOK   titled: 7 things I will do differently in YouWiN! 3 business plan competition Click here to get it http://dayoadetiloye.com/freegift.html

To talk to an expert on how to write your YouWiN! 3 stage 2 business plan competition, Call me on: 08105636015, 08076359735
or Send me an email at: dayohub@gmail.com .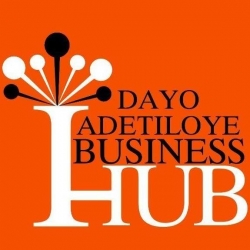 Latest posts by Dayo Adetiloye Business Hub
(see all)