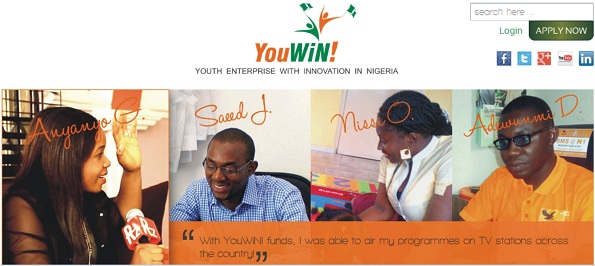 WHAT IS YOUWIN!
YouWiN! stands for Youth Enterprise with Innovation in Nigeria. It is an innovative business plan competition aimed at job creation by encouraging and supporting aspiring entrepreneurial youth in Nigeria to develop and execute business ideas.
The accomplishments of the 1,200 YouWiN! awardees were celebrated at the Presidential Villa on April 12, 2012. YouWiN! Women was the second edition of the entrepreneurial scheme, which was designed for only female entrepreneurs aged 45 years or less.
YouWiN! 3 is the third edition and will feature men and women entrepreneurs in Nigeria between the ages of 18 to 40.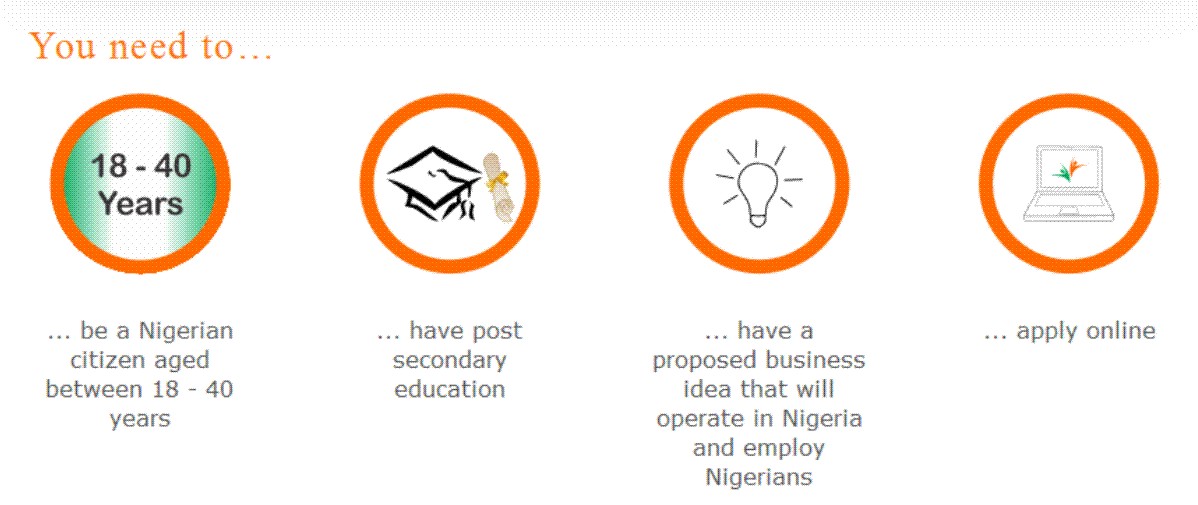 Goal of the Programme
The main objective of the Youth Enterprise with Innovation in Nigeria (YouWiN!) Programme is to generate jobs by encouraging and supporting aspiring entrepreneurial youth in Nigeria to develop and execute business ideas that will lead to job creation. The programme will provide aspiring youth with a platform to show case their business acumen, skills and aspirations to business leaders, investors and mentors in Nigeria.
Specific Objectives of the Programme:
Attract ideas and innovations from young entrepreneurial aspirants from Universities, Polytechnics, Technical colleges, and other post-Secondary institutions in Nigeria;
Provide a one time Equity grant for 1,200 selected aspiring entrepreneurs to start or expand their business concepts and mitigate start up risks;
Generate 80,000 to 110,000 new jobs for currently unemployed Nigerian youth over the three years during which the three cycles will be implemented;
Provide business training for up to 6,000 aspiring youth entrepreneurs spread across all geo-political zones in Nigeria;
Encourage expansion, specialization and spin-offs of existing businesses in Nigeria; and,
Enable young entrepreneurs to access a wide business professional network and improve their visibility.
PLEASE NOTE!!!
YouWiN! is an equity contribution to your business. It is therefore NOT A LOAN but a grant.
Award recipients will be paid according to the needs of the business and specific mile-stones stated in the business plan.
Award recipients must be registered with CAC before disbursment of funds even though they do not need to be registered to apply. YouWin! will support the registration process.
Award recipients will opperate accounts using their registered companies with any of the participating commercial banks prior to disbursment.
Award recipients must sign a grant agreement with the managers of YouWiN!before disbursment of funds.
TO APPLY GO TO THE OFFICIAL WEBSITE www.youwin.org.ng
To make preparation for YouWiN3 business plan competition very easy for you,
We have prepared for you this material: Grant Winning Workbook for YouWiN and Investors.
Click on it to know how to Get it and start using it.
Call or WhatsApp: 08113205312