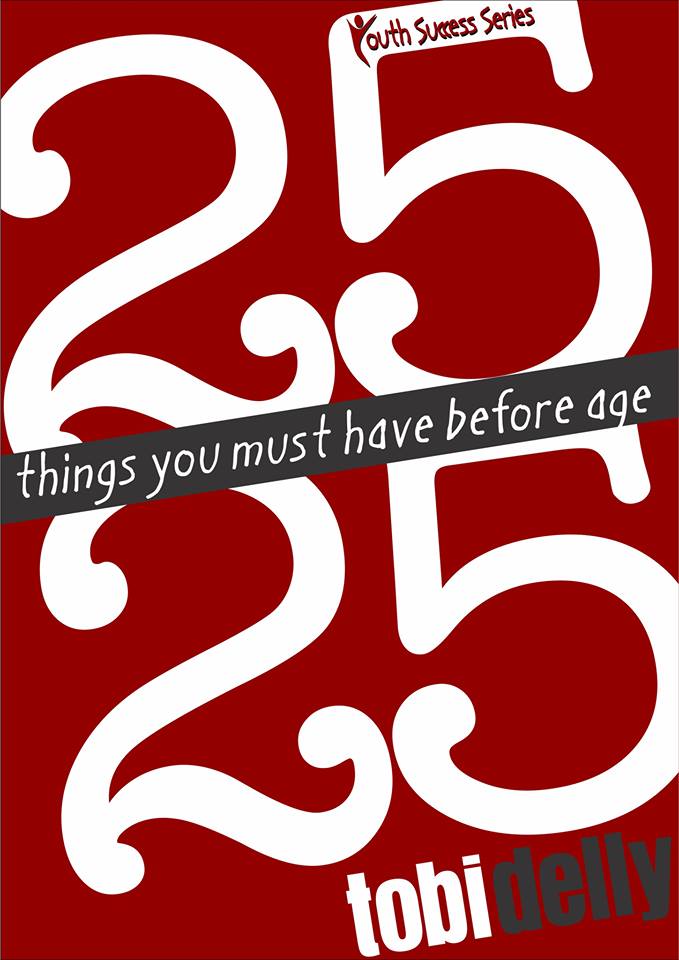 ABOUT THE AUTHOR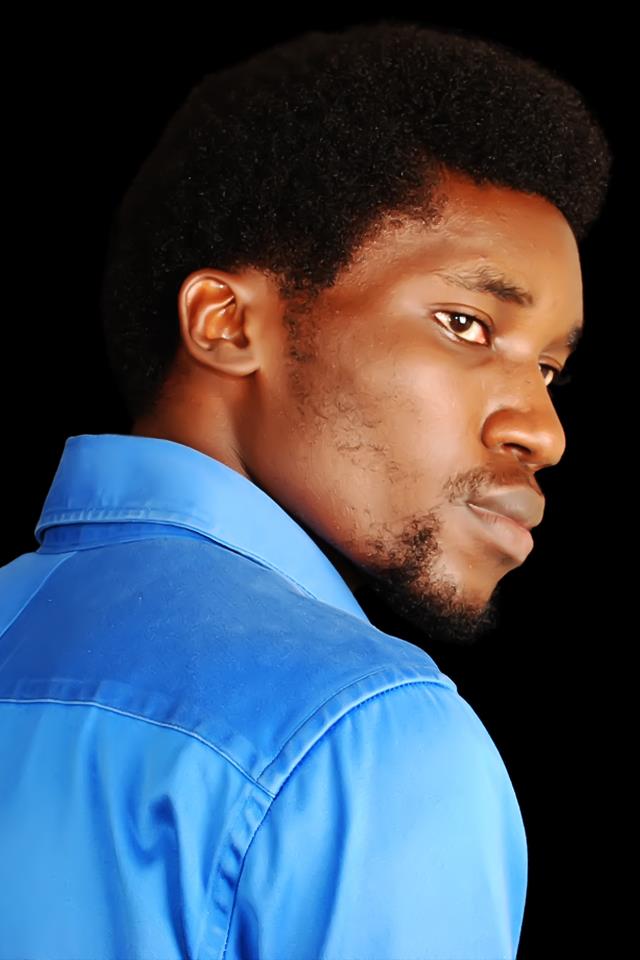 Tobi Delly is the Founder of Global Impact Development Corporation. He started his first business as an undergraduate where he managed over one hundred and fifty employees. His vast experience in marketing management soars from his days as the foreman in elixMarketing.
He got inspired to start his business school; "Winners' Business School" in his part 3 days and the school have been reputed to organizing Nigeria's largest Practical Entrepreneurial and Financial Intelligence Training, (PEFIT), popularly known as "Millionaire School TM." He consults for a wide area network of organizations from both start-ups to established corporations. His first book "The Ultimate Leverage; achieving whatever you want in life easily" has received several accolades and it's fast-selling on bookshelves.
Are you?
Are you 25 years of age?
Are you under 25?
Are you above 25?
Do you think you're too old or too young to be reading a book like this?
Are you angry that no one has sat you down to teach you how to be successful in life?
Are you angry at your parents for not having this knowledge to pass on to you?
Are you angry at your teachers in school for not taking the time to teach you what success is all about?
Are you angry at the Government, when you think of all the billions and billions of dollars that are been looted?
Are you angry with your Country (Nigeria, America, India, and China)?
Are you angry God created you black, or white, or red and didn't put you in the Country you'd have wanted?
You are not alone . . .
 Part 1 – First things first
This part contains chapters on Vision, Attitude, Core-values and Belief system. We all have a dream, every successful person has a vision and to have a strong sense of purpose and direction you must have strong core-values and a positive belief system.
Part 2 – Discover yourself and your purpose.
Discover exactly what your calling is, what you are born to make happen on earth. Here you'll discover your Talents, your Passion and your Dreams. Every successful person has a gift; a talent.
Part 3 – Build up and explore your Intelligence.
Everything is learnable Emotional Intelligence, Financial Intelligence, Social Intelligence and Brand Intelligence. Empower yourself with these chapters and learn how to manage your finances, how to relate with people empathetically, who to spend the highest number of your time with and above all understanding your identity.
Part 4 – Create your riches and build wealth.
Part four introduces you to Idea, Business, Passive Income, Savings and Wealth Map. If you have Financial Intelligence, Passive Income, Savings, automatically you'll be rich and wealthy especially when you combine that with the first four things you must have (i.e. Vision, Attitude, Talent and Passion).
Part 5 – Throw yourself into the flood of light.
Seek information everywhere. Specialized Knowledge, Web Presence and Information are three chapters that show you how to empower yourself. Empowerment is a most important area for whoever wants to have the wisdom to make impact. Especially lasting impact. Take this part seriously.
Part 6 – Lead within, without.
This part contains Chapter 20, 21 and 22. Networks, Team, Leadership and Initiative. You must be leadership bias to build your business, build your company, form teams and lead people. As the classic leadership Author and trainer John C. Maxwell will say "Everything rises and falls on Leadership" when you see a successful business or a failing one, when you see a growing Church or a failing one, it all depends on who is leading it.
Part 7 – Seek the invisible.
As a kid my mom made sure we attended Church services, I've continually heard the phrase "Without God nothing is possible" the chapter on Faith trains you to have faith and trust in God. My Personal development coach, Anthony Robbins will say "God's delays are not God's denials" Self and Joy trains you to be selfless; to be determined and persistent.
To order for copies of the book,
Contact the author +2347031118649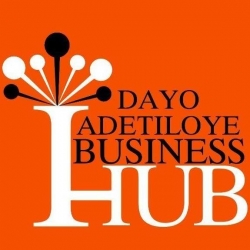 Latest posts by Dayo Adetiloye Business Hub
(see all)