Apply for DiamondBet 6 N3million Grant in Nigeria
Building Entrepreneurs Today
The Building Entrepreneurs Today (BET) is a programme designed to support budding entrepreneurs. Every year, 50 entrepreneurs are selected from the pool of the numerous applications received and these entrepreneurs undergo a six (6) months intensive entrepreneurial/business training. At the end of the training period, the Top five (5) Entrepreneurs are awarded financial grants as seed capital for taking their business to the next level.
Now in its sixth edition, the BET programme has developed a brand personality of its own and has attained both local and international recognition. Last season, one of the Top 5 winners was featured on African Voices (a programme on CNN), thus giving huge brand visibility to the BET initiative and the Bank.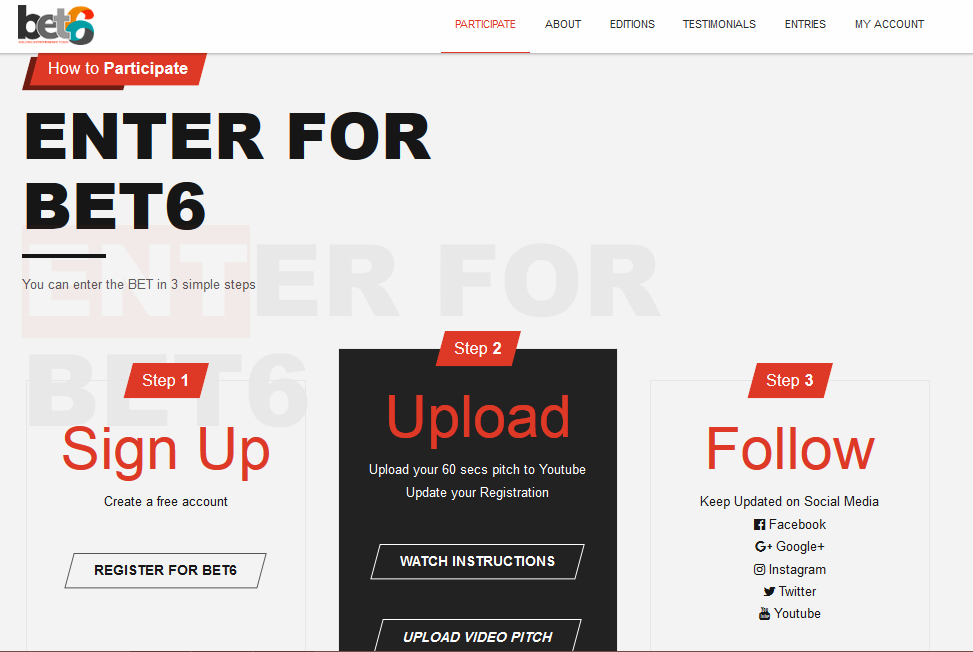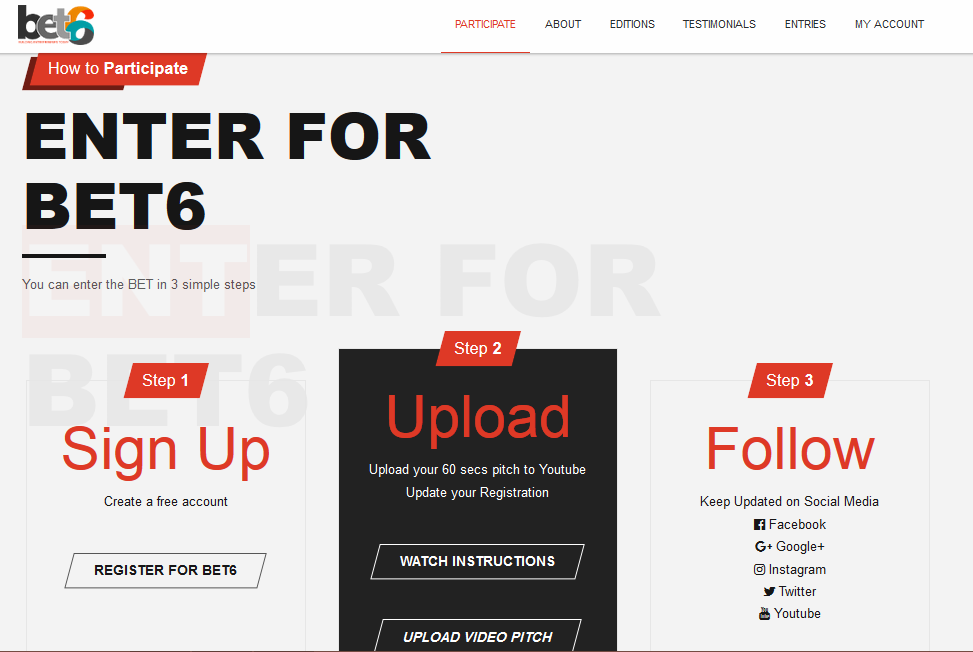 This year's edition has been streamlined to 3 key sectors; Education, Healthcare and Agriculture. These threesectors are important for any growing economy and providing capacity training and financial support for entrepreneurs in these sectors will impact the economy significantly especially as the country takes significant steps to diversify the economy and grow the non-oil sector.
One of the aims of this year's BET edition is to re-affirm the value of quality education and healthcare systems and also to discover how alternative approaches in the provision and management of quality education and healthcare could be harnessed.
Other benefits of this impactful initiative which has also become a reference point for other industry counterparts include:
It creates a strong business benefit for our MSME/Retail strategy
It positions the Bank as a great supporter of emerging businesses
It increases brand loyalty amongst customers and non–customers by driving high level visibility across different platforms
Enterprise Development Centre
The Enterprise Development Centre (EDC) is a leading enterprise centre in Nigeria and indeed within the African continent. Established as a University connected enterprise center in 2003, EDC is a unit of the Pan-Atlantic University – www.pau.edu.ng that provides a holistic approach to enterprise development (www.edc.edu.ng)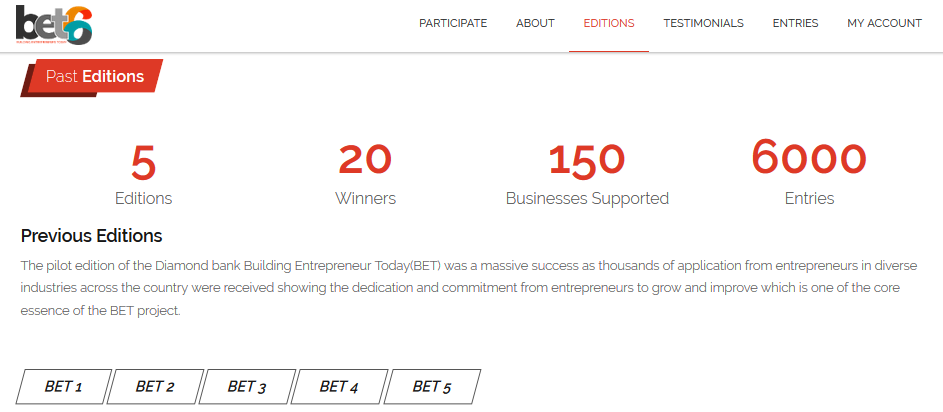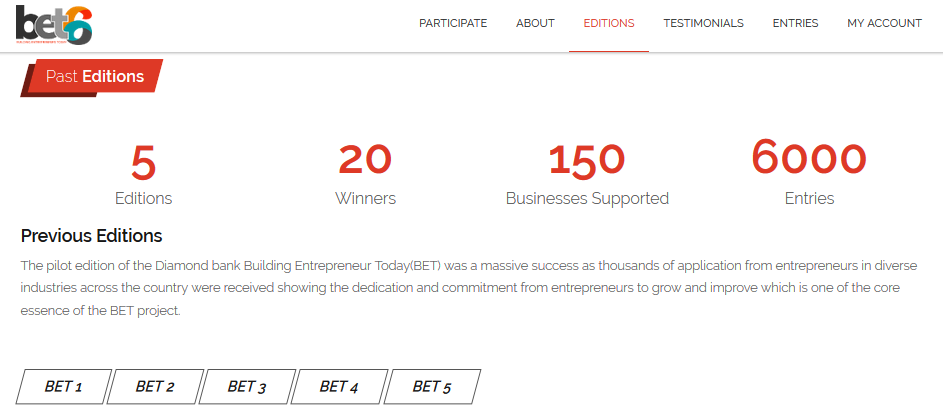 CLick here to Register http://diamondbankbet6.com/