Author Business Plan in Nigeria
Author Business Plan in Nigeria
This sample Author Business Plan in Nigeria can be used for Grant Applications, Bank Loans, Proposal writing, Business Concept Note, Competitions etc.
The Author Business is a lucrative business that needs a lot of strategic planning to start and a business coach like Dayo Adetiloye to help you start the Implementation.
Description of Author Business Plan in Nigeria
Business: Author Business
Industry: Book Publishing Industry
Executive Summary
Patilad Authors Inc is a writing business located in Surulere, Lagos. At Patilad, we are professional and creative writers involved in the writing, publishing and marketing of various books, write ups and articles. Our writings are categorized into fiction and non-fiction. They are also subcategorized into action/adventure, romance, fantasy, mythology, crime and detective, textbooks, reference, essays, poetry etc.
Our authors at Patilad provide all types of both internal and contracted writing. We are a self publishing author business focused on providing the best written books and content while maximizing profits and building better lives for our authors.
As very little percentage of full time traditional authors earn an appreciable income from writing, we have employed the use of not only traditional but digital means in the publication, marketing and distribution of our books. This includes the use of online sale or publishing sites like Amazon, Kindle, iBooks, Payhip, Selz, Fiverr, Feiyr, Blurb, Google Play etc. We would utilize these sites to sell our books in both hard and soft copies (ebooks). We also have an existing website with a blog, e-commerce shop, updates and our contact details on all book matters.
We strive for exclusivity of ideas by ensuring all our contents are unique and creative. This being an element for commercial success will help us build a solid customer base all over the world as we bring forth new ideas, storylines, innovative and informative content in general to satisfy the intellectual or fun cravings of our customers.
Our authors are original, resourceful and prolific writers from different spheres of life, with blue sky thinking. They are trained to entertain, educate, inform, persuade, explain and describe various subjects to readers. We strive to create a consistent and amazing outer world reading experience for all our readers, engaging their imaginations and widening their intellects.
Our readers' enjoyment remains a focal point for us which will contribute immensely to our authors' career and financial growth. We also protect the intellectual properties of our authors by making sure all our books are protected by copyright.
The benefits of our products and services:
Sale and distribution of published authored books both in traditional hard copies and in ebook form on various platforms.

Provision of professional book publishing services in addition to the promotional services offered at Patilad Authors Inc.

Creative story lines and book contents.

Quality books at cheap and affordable prices.

Superior and professional writing services.

Provision of amazing reading experiences for our readers.

Mass opportunities for talented writers to own reputable spots in the writing world.
Objectives for the Author Business Plan in Nigeria
Our objectives at Patilad Authors Inc. are:
To maximize profits.

To provide maximum opportunities for talented writers/authors to make it in the writing world by providing gainful employment.

To be the instrument of positive change in the Nigerian writing industry by organizing seminars to sensitize writers on "The impact of digital tools on authors" and other writing related topics.

To obtain at least 20% of the market share in Nigeria.

To expand our business to every other state in Nigeria.
Our Goal for the Author Business Plan in Nigeria
Our goal is to help talented authors in Nigeria overcome the general challenges of book publishing, distribution and marketing in the book publishing industry.
Our Vision Statement of the Author Business Plan in Nigeria
Our vision at Patilad Authors Inc. is to be the best and most esteemed author business in Nigeria with huge ratings/recommendations from our readers.
Our Mission Statement of the Author Business Plan in Nigeria
Our mission at Patilad Authors Inc. is to serve as a source of positive inspiration and influence over existing, budding and potential creative writers in Nigeria. We also aim to educate, inform and entertain our readers through our exquisite books.
Management Team of the Author Business Plan in Nigeria
Ugo Jacob – is an innovative writer with a five year experience in business management with a great social media presence. She is an English Language bachelor's degree (BSc) holder from the Babcock University, Ogun state. An author of three best selling books, Ugo is organized, efficient, intelligent, inventive and possesses all the managerial and digital skills needed to take Patilad Authors Inc. to sustainable heights. She will be in charge of the day to day activities at our company.
Mr Dayo Adetiloye – (B. Agric., MBA, and PMP): He has over 15 years' experience in business management, business start-up dynamics, financial management of business and overall business growth and development. He is an alumnus of Enterprise Development Centre (EDC) of the Lagos Business School (LBS), Pan African University (PAU). He is our business development strategist and a strategic partner.
We brought to the business:
Educational skill and practical experience in Author Business.

Digital skills in the publication, marketing and distribution of books.

Fair prices for our products and services.

Informative, entertaining and educative content.

Society tailored and limitless imagination in book writing.

Streamlined customer service delivery.
Management experience gained for Author Business Plan in Nigeria
I am a 16 year veteran author with a PhD in Business administration, I have written and published more than 45 books, 176 articles and about 200 other publications. I have gained numerous exposure to both the scientific and practical aspect of the author business, I have also been able to master the technical requirements, financial management, staff recruitment and organization skills among other things necessary to give the firm good commendation from our clients.
I am a leader and I have the adequate ability and capacity to lead my company to success regardless of the situation. 
My managerial skills has also helped in putting together a workforce for over 5 years, which will also help me to coordinate the team work in most aspect of the company.
I am the CEO of the company overseeing the day to day activities of the business.
Read Also: Book-Publishing-Business-Plan-Nigeria
Materials and Machines for the Author Business Plan in Nigeria
Computers with point of sale terminal, press, monitors, papers, sewing machine, foil blocking press, computer running photoshop, laptops, WiFi, staplers, furnishing items like office tables and chairs, electronic prepress, analog prepress systems, software systems, printers, cameras, scanners, cutting machines, binders, hard covers etc.
COMPETITIVE ANALYSIS OF THE AUTHOR BUSINESS PLAN IN NIGERIA
People buy from us because of our:
High quality books and content.

Optimized customer service delivery.

Affordable price lists of books and services.

Attractive book covers and more intriguing content.

Innovative marketing strategies.

Seminars and conferences on writing topics.

Efficient and respectful workers.

Seasonal bonuses and discounts on books and services.

Customer loyalty programs with lots of cash and gift prizes.
Our major competitors in Lagos are:
Litramed Publications Nigeria Ltd

Grace Springs Africa Publishers (GSAP)

Parresia Publishers Ltd

The New Gong.
For the remaining part of this business Plan, including the detailed financial analysis, call any of our business plan consultants on 08105636015 or 08076359735 or send me an email at dayohub@gmail.com .
We help institutions and organizations to write concepts and implement Business Plan and also train on business Plan writing in Nigeria.
We can help you write a detail, strong and winning business Plan for any use.
Call any of our business plan consultants on: 08105636015, 08076359735
or Send me an email at: dayohub@gmail.com .
Click here to access my free E-book and newsletter on Grants opportunities in Nigeria and other business opportunities and information to help you discover, develop and fulfill your business potential.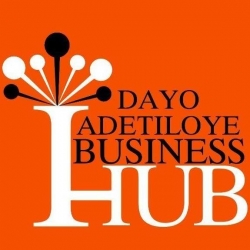 Latest posts by Dayo Adetiloye Business Hub
(see all)