BOOK REVIEW: MONEY IN MARRIAGE BY DR. ABIB OLAMITOYE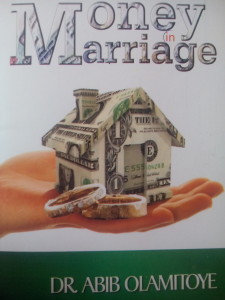 MONEY IN MARRIAGE
Collaboratively engaging in financial planning is important for you and your household because many family conflicts revolve around acquiring, keeping and spending money. Financial security requires that families plan for meeting today's needs while planning for their future. This requires effort in money management, saving, and preparing for emergencies such as illness or an accident. It also requires patience, time, and often a lot of compromise.
This book will truly guide you on how to be financially buoyant in your marriage
Author –DR. ABIB OLAMITOYE
No of pages -40
Website- www.hundredtenacademy.com
©copyright December 2014
MONEY IN MARRIAGE is Published in Nigeria by 100/10 Publications
CHAPTER 1
BECOMING A MAN
"If I am in harmony with my family, that's success." – Ute Proverb
African culture
Traditionally, the man is to provide. The man is to support and care.
BECOMING A MAN.
Let us begin with the man in marriage, who should hold the Leadership position. It is not easy to be a man. Becoming a man is not the job of a day. It takes decision knowledge, actions and passion plus the grace of God to become a real man.
ECONOMIC IMPLICATION OF MARRIAGE
Marriage means the expenses of maintaining a wife, in-laws, raising children, spacing children, paying school fees, hospital bills, travel expense, buying cars, just to mention few
FAMILY MICROECONOMIC POLICIES
This is about the household economic policies of income, expenses, projects, funding, saving and charity.
BUSINESS PARTNERSHIP IN MARRIAGE
The traditional relationship in the family is based on love, trust, mentoring and friendliness. Business relationship includes all of these but also involves other delicate issues that must be considered.
 WOMAN BREAD WINNER
"A family is like a forest, when you are outside it is dense when you are inside you see that each tree has its place." – African proverb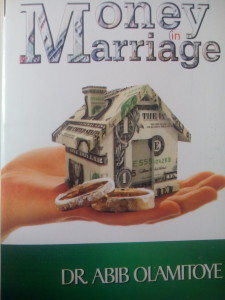 CHAPTER 2
LONG BEFORE MARRIAGE
"Love is blind but marriage is an eye opener it's wise to open the eye before you love."
Every youth above the voting age must progressively give higher consideration to the future. Marriage is an inevitable, an inescapable part of the future, under normal circumstance. The choice of a soul mate will either make or break such future.
CHAPTER 3
THE SOCIOECONOMIC STRUCTURE
"Ears that do not listen to advice always accompany the head when it is chopped off." –African Proverb
There are 7 basic levels. Prosperity and wealth is all about climbing from level one to the highest level
CHAPTER 4
DELICATE MONEY ISSUES IN MARRIAGE
"Arguments about money take away the joy of marriages. According to a survey by money magazine, couples fight about money twice as much as they fight about sex"
Mine, yours, ours
When spouses works and cannot agree on methods of running the home, paying the bills, they often split the expenses.
CHAPTER 5
THE PRINCIPLES OF PROSPERITY
"If honesty does not exist, it must be invented as the surest way of making money. Food gained by fraud tastes sweet to a man, but he ends up the gravel''
"There is no beauty but the beauty of action" – Moroccan proverb
Get into positive momentum, "when the leg does not work the leg does not eat"
An Africa proverb says "A happy man marries the girl he loves, but a happier man loves the girl he marries"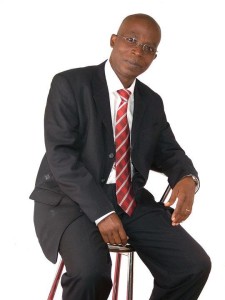 DR Abib Olamitoye the author of Money in Marriage is a purpose driven and self motivated medical practitioner and a business leader. He is the chairman and chief executive offices of Ibadan centre hospitals, Ibadan, Tolu medical centers, Lagos and academy suites, Ibadan.
He is the author of executive stress management, and all the want I What My Child To Know Series; What I What My Child To Know About Money. What I Want My Child To Know About Building A Great Life. What I Want My Child To Know About Growing Money Trees, How To Create A Business That Thrives In Your Absence. He is also the author of Love Yourself, Pay Yourself First.
of creating 100 billionaires among its members. He is happily married with two children
To buy the book MONEY IN MARRIAGE follow this procedure:
Price: N500
Posting cost: N200
Total: N 700
Pay into any of the following Accounts:
You can pay to any of these accounts through cash or online transfer
Bank: GT BANK
Account Name: Adetiloye Adedayo Patrick
Account Number: 0037218392
Account Type: Savings
After, you call me on: 08060779290
Then text your details for MONEY IN MARRIAGE
Your full Name
The bank you paid to and the amount
The post office box you want us to send it to
You will receive your package containing MONEY IN MARRIAGE  in 5 working days.
This book review was compiled by Omoniyi Rofiat.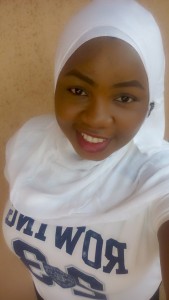 She is an Associate Business Consultant at Dayoadetiloye.com
She has Professional Diploma in Computer science.
She loves reading and dancing.