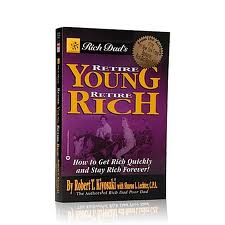 How to get rich quickly and stay rich forever!
This book is about how we started with nothing and retired financially free in less than ten years. Find out how you can do the same. If you do not plan on working hard all of your life… this book is for you.
Copyright C 2002 by Robert T. Kiyosaki with Sharon L. Lechter, C.P.A.
Published by Warner Books in association with CASHFLOW Technologies.
Pages- 550
ISBN- 978-0446-61743-7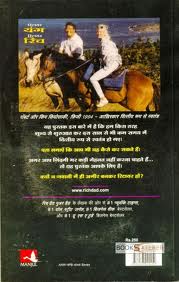 Robert T. Kyosaki- born and raised in Hawaii, graduate from college in New York. Work for the Xerox Corporation and in 1977 started a company that brought the first nylon Velcro surfer wallets to market.
In 1985, he founded an international education company that taught business and investing to tens of thousands of student throughout the world.
In 1994, Robert sold his business and retired at the age of 47. During his short-lived retirement, Robert wrote Rich Dad Poor dad. Soon after he wrote Rich Dad's cashflow Quadrant, Rich Dad's Guide to Investing, and Rich Kid Smart Kid. All the books have been on the best-seller lists of the wall street journal.
Robert is often heard saying, " We go to school to learn to work hard for money. I write books and create products that teach people how to have money work hard for them. So they can enjoy the luxuries of this great world we live in.
Contents
Section 1: The leverage of Mind
Section 2: The Leverage of your plan
Section 3: The leverage of your Actions
Section 4: The leverage of a B Quadrant
Section 5: The leverage of the first step
"Getting rich begins with the right mindset, the right words, the right plan. After you have that, the action steps are easy."
So many people say, "when I retire, my income will go down" in other words, they are saying, " I plan on working hard all my life and then I will become poorer after I retire." That may have been an ok plan in the industrial age, but that is a very poor plan in the information Age.
We retired young in order to get rich.
Price #1000
Visit 100/5 Academy
To buy call: 08060779290, 08174584556