CLEANING BUSINESS PLAN IN NIGERIA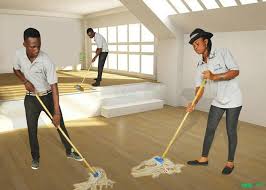 Cleaning Business Plan in Nigeria
This Cleaning Business Plan in Nigeria can be used for Grant Applications, Bank Loans, Proposal writing, Business Concept Note, Competitions etc.
This Cleaning Business Plan in Nigeria is a lucrative business that needs a lot of strategic planning to start and a business coach like Dayo Adetiloye to help you start the Implementation.
Business Description of Cleaning Services Business Plan in Nigeria
Business: Cleaning
Industry: Cleaning Services
PATILAD cleaning service is a first class cleaning service company with experienced staffs and excellent service delivery. We offer a wide range of cleaning services for residential homes, offices, halls, caravans, hotels, and other human habitable structure.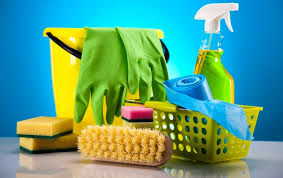 Our targets for the homes category are middle class and high end earners who have not the time to do thorough cleaning for their homes and can afford to pay for a professional cleaning, pest fumigation and consultancy.
Richard, the founder will be responsible for scheduling, estimates, training, inventory, ordering, payroll and customer care management. The business organizational type will be a sole proprietorship, with five employees within the first year.
The benefits of our products and services are
High quality modern, eco-friendly cleaning service
Prompt and seamless online access
Excellent Customer Care Services
Insects, pests, reptiles and rodents control
Fair and lowest possible prices
My business meets a need and demand for:
Trusted, comfortable and mobile quality cleaning services
Accessible, mobile and 24/7 prompt service
Value added services like pest control, and cleaning consultancy
I started my cleaning job professionally during my NYSC, where I underwent a two years exposure in Hero Cleaning services outlet in new Bodija Ibadan, serving as the sales and service manager.  The two years exposure helped to start Patilad Cleaners in Abeokuta. My first hand experience in this business, has and will continue to make Patilad Cleaners be a long standing business employing best practices, technologies and equipment in the cleaning business world. The vision of Patilad Cleaners is big, opening up franchises across South-West, becoming an household name in the Cleaning business.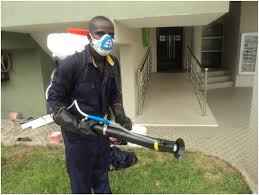 Our Objective of Cleaning Services Business Plan in Nigeria
To exceed our customer's expectations with quality service rendition.
To increase our number of clients served by 20% per year through superior service.
To develop a sustainable business
To maximize the traffic of potential customers by following up 40% of the leads that contact us for more information.
Our Goal for Patilad Cleaning Services Business Plan in Nigeria
– We will be using environmentally friendly cleaning products and stay up to date on new breakthroughs in safe and earth-friendly products and processes.
– We will hire well trained staffs with good customer experience, to provide a quality assured service.
– To effectively run our mobile arm as well as we run our stationed office.
Our Vision for Patilad Cleaning Services Business Plan in Nigeria
To make our cleaning services the numeral one in cleaning businesses in Nigeria,
Our Mission for the Patilad Cleaning Services Business Plan in Nigeria
Patilad Cleaning Service's mission is to provide the customer with all residential cleaning services in an environmentally sound, completely trustworthy, and professional manner. We exist to attract and maintain customers. When we adhere to this maxim, everything else will fall into place. Our services will exceed the expectations of our customers.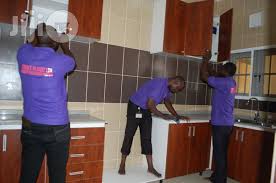 Management Team of the Patilad  Cleaning Services Business Plan in Nigeria
Richard Nwankwo – Has 5years experience in Cleaning business, a graduate of Biochemistry. He does his work with excellence, diligence, creativity and passion. He will be in charge of management, book keeping, recruiting and all day to day activities.
Mr Dayo Adetiloye – (B. Agric., MBA, and PMP): He has over 15 years' experience in business management, business start-up dynamics, financial management of business and overall business growth and development. He is an alumnus of Enterprise Development Centre (EDC) of the Lagos Business School (LBS), Pan African University (PAU). He is our business development strategist and a strategic partner.
We brought to the business:
Wealth of experience in marketing, recording volume in sales in no time.
Our experience in the industry bring competence and credibility
My staff brings operational, marketing and promotional skills to the business
Management experience gained for Patilad Cleaning Business Plan in Nigeria
Richard bags 5years experience in the home Cleaning business, mastering the art of cleaning, fumigating, customer handling, staff managing, and marketing.
My business experience and managerial skills has helped me in putting together a work force for over 5years which will also help to drive the team work in all aspects of the company.
I am the CEO of the company overseeing the day to day activities of the business.
Materials needed for Patilad Cleaning Services Business Plan in Nigeria
Biodegradable chemicals
Commercial vacuum
Assorted brooms
Mops
Hand gloves
Computer
Buckets or bowls
Portable extractors
Cleaning Napkins
Office van (for staff and equipment conveying)
Business cards, handbills and other advert materials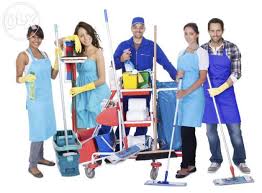 Competitor Analysis Patilad Cleaning Service Business Plan In Nigeria
People buy from us because of the following reasons:
We employ modern techniques in our cleaning services
Uniqueness of service delivery
Special periodic promos
Excellent service and customer relationship
Online hitch free access
Prompt service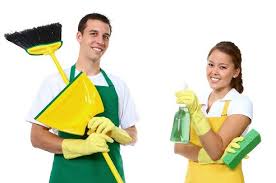 Our two major competitive advantages are:
Penetration of market
Excellent service with very fair prices
For the remaining part of this business Plan, including the detailed financial analysis, call any of our business plan consultants on 08105636015 or 08076359735 or 08113205312 or send me an email at dayohub@gmail.com .
We help institutions and organizations to write concepts and implement Business Plan and also train on business Plan writing in Nigeria.
We can help you write a detail, strong and winning business Plan for any use.
Call any of our business plan consultants on: 08105636015, 08076359735 and 08113205312.
or Send me an email at: dayohub@gmail.com .
Click here to access my free E-book and newsletter on Grants opportunities in Nigeria and other business opportunities and information to help you discover, develop and fulfil your business potential.
Click to buy CLEANING Services BUSINESS PLAN and template now & download it immediately.