ENERGY AND SUSTAINABILITY BUSINESS PLAN IN NIGERIA
This Sample Energy and Sustainability Business Plan in Nigeria Can be used for Grant Applications, Bank Loans, Proposal Writing, Business Concept Note, Competitions etc. Energy and Sustainability Business Plan is a lucrative business that needs a lot of strategic Planning to start and a business coach like Dayo Adetiloye to help you start the implementation.
BUSINESS DESCRIPTION OF ENERGY AND SUSTAINABILITY BUSINESS PLAN IN NIGERIA
INDUSTRY- ENERGY AND SUSTAINABILITY
BUSINESS DESCRIPTION
PATILAD Energy is registered and licensed by CAC under the laws of the federal republic of Nigeria, located in Lagos State, PATILAD Energy Ltd will be a solar Energy and solar Energy equipment Installation Company.
PATILAD Energy will provide services in alternate Energy, and sales of products such as solar panels, inverters, and batteries as well as provide all forms of technical assistance to our clients. Our products and services are centered around renewable Energy and equipment's, PATILAD has an array of service options which will include but are not limited to walk-in services, warranty repairs, sales of renewable Energy products, home service installations, and all-inclusive maintenance services (this includes on-call service and supplies)
The Nigerian electricity situation has forced many households and businesses to adopt and maintain alternative sources of power including petrol/diesel-powered generating sets to complement Energy supply from the national grid which is epileptic at best, our approach to alternative Energy is the most cost-effective and proactive, in tandem with the united nations sustainable development goals of clean Energy consumption, PATILAD Energy will strive to supply a large number of Nigerians with clean and sustainable solar Energy at the most competitive rates available in the market.
Products and Services of Energy and Sustainability Business Plan in Nigeria
Household and commercial solar electric systems

Sales of all types of renewable Energy equipment and installations

Renewable Energy projects consulting and management

Training on solar installation and management
Benefits of our Products and Services
PATILAD Energy Installation is a customer-centric organization. Our customer's needs and satisfaction are our top priority. We understand that alternative Energy is just gaining ground and our customers would need our technical support from time to time, especially in the first few months of purchase. Our team of experts would supply adequate and prompt information about our products, services, their usage, and benefits to our customers.
With the provision and application of additional sustainable sources of Energy, Antilandfill help to empower communities and businesses.
Keys to Success for Energy and Sustainability Business Plan in Nigeria
Invest in strategic relationships – Have a positive work relationship with manufacturers and individuals in other related industries
Have a Market and Customer acquisition plan – Stay focused on a doable and sales-focused marketing and customer acquisition strategy
Build balance – Find balance in the core of your business. Look out for a smart way to implement what you have strategized and also measure the impact it has made in respect to what you intend for it to make. Fine-tune where necessary.
Objectives of Energy and Sustainability Business Plan in Nigeria
Build a fast growth serviced-based strategy to surpass customer expectations in the first 24 months.

Rapidly expand our operation into underdeveloped communities by exposing them to new Energy opportunities

Continuous research and development in the renewable Energy industry to create new and improved innovative Energy solutions
Goals of Energy and Sustainability Business Plan in Nigeria
Become a top 10 environmental Energy company in the country within five years.

Reach profitability within 12 months

Aggressive customer onboarding

Continuously improve service delivery at every touch-point such that customers are not only acquired but retained.

Increase the number of customers and diversify user base, with a 25% year on year increase in customers, especially by word of mouth.

Stabilize your expense – Maintain your operational expenses and increase profit always

Achieve product and services market fitness and build our business to a sustainable level where it can create employment for people
Core Values
Excellence

Corporate social responsibility

Quality service delivery

Customer-centric Approach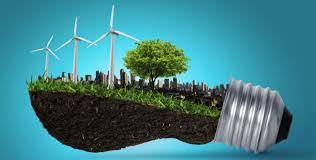 Vision of Energy and Sustainability Business Plan in Nigeria
 To be a one-stop shop for excellent, affordable, and suitable solar Energy products and services.
Mission of Energy and Sustainability Business Plan in Nigeria
 To empower underdeveloped and underserved communities with innovative Energy solutions to promote economic activity.
Use Case / Survey for Energy and Sustainability Business Plan in Nigeria
With the rapid growth of the alternative Energy industry, solar Energy explorations have become a trending business and the market has grown to include so many different niches which varying degrees of user adoption, some examples of user adoption cases include
Households

Farms

Schools etc.,
READ ALSO: TRANSPORTATION AND LOGISTICS BUSINESS PLAN IN NIGERIA
Swot Analysis for Energy and Sustainability Business Plan in Nigeria
STRENGTHS– Getting competent talent on our team has always been a major focus for us at PATILAD Energy we have a strong and competent technical and Marketing team with deep sector knowledge in reusable Energy.
WEAKNESS- As a new start-up and player in the industry our only weakness is the immediate ability to compete for market share with the already existing reusable Energy companies
OPPORTUNITIES- Energy is a great determinant of economic activity in Nigeria and the lack of it has created a gap for underserved communities hence there is a reusable huge market opportunity to be catered for.
THREATS- Government policy and regulation, and economic crises that reduce the purchasing power of our customers
Management Team and Experience for Energy and Sustainability Business Plan in Nigeria
 The PATILAD management team is highly experienced and qualified, the key members of the management team, their backgrounds, past experiences, and responsibilities are as follows
Daniel Balmun- A full-stack software engineer with over 6 years of demonstrated working experience in technology industries and fast-growth start-up markets, as he serial founder who has succeeded at other technology companies, he will serve as the product design and engineering lead on the erstwhile team.
Dayo Adetiloye- (B. Agric, MBA, PMP) Has over 15 years of experience in business management, business start-up dynamics, financial management of the business, and overall business growth and development, he is an alumnus of the enterprise development centre (EDC) of the Lagos business school (LBS) pan African university PAU) he is our business development strategist and a strategic partner
Lilian Mfon- Lilian is the head of our marketing team, most of our marketing strategies are online-based and she is the best personnel for the job she has a well-established digital marketer with proficiency in content management social media marketing, search engine optimization, and marketing.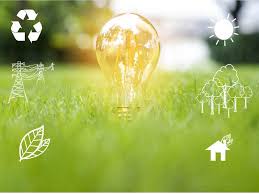 Marketing Plan for Energy and Sustainability Business Plan in Nigeria
Product and service- we offer the highest quality products and services at the most affordable price in the market which is our plan to increase customer adoption

Price- our prices will be 1% lower than all our competitors to increase adoption

Place- our offices will be located in strategic locations for easy access and response

Promotion- we will invest in effective Advertising

Reaching out to other e-commerce websites

Social media marketing

Local radio advertising
Customer Segments
Households

Businesses

Government Offices

Schools

Hospitals
Competitor Analysis of Energy and Sustainability Business Plan in Nigeria
Our indirect competition includes merchants and vendors such as hydroelectricity distribution companies.

Direct competition includes all other renewable Energy companies providing the same type of solution to Nigerians
Competitive Advantage of Energy and Sustainability Business Plan in Nigeria
Strategic partnerships with Energy equipment manufacturers enable us to enjoy certain privileges in the supply of machinery

Competitive pricing for our products and services

Excellent customer support and speedy response to customer maintenance and repair issues
For the remaining part of this business plan, including the detailed financial analysis, call any of our business plan consultants on 08105636015 or 08076359735, or send an email to dayohub@gmail.com.
We help institutions and organizations to write concepts and implement Business plans and also train on business plan writing in Nigeria. We can help you write a detailed, strong, and winning business Plan for any use in any industry.
Call any of our business plan consultants on 08105636015 or 08076359735, or send an email to dayohub@gmail.com
Click here to access your Free Gift on How to Secure Funding for your business in Nigeria and other business opportunities and information to help you discover, develop and fulfill your business potential.