Executive Summary of Leather Tanning Business Plan in Nigeria.
Overview
This business plan has been written to raise a N5, 000,000 funds for the scaling up project of our 18months old leather tanning company. We are in need of some equipment and inventory which forms part of the financing to be used for PATILAD LEATHER TANNER, a sole proprietorship Leather tanning company. The business will be owned by Dayo Adetiloye and will be located at 7 Tihaminu Street, Bakori Kastina State. The owner's initial equity will be N850, 000 (eight hundred and fifty thousand naira). While showcasing the expected financials and operations over the next three years, this business plan x-rays our six months old company, what we have done, where we are and what we projected to accomplish.
The Company
Our company, PATILAD is a unique Leather Tanning Company; utilizing the existence of the latest technology and facilities for production and sale of high qualities goat, cow and sheep leather, hygienically produced under the best environment for maximum efficiency of our workforce.
Our products are produced to meet the ever growing demand for high quality grade leather that Nigeria is known for supplying both home and foreign based leather products manufacturing companies. Our tanned leathers come with longer durability period compared to the average shelf-life our tanned leather producers here in Nigeria offer.

VISION
Become the Nigeria's largest exporter of leather garments in 2025
MISSION
To provide high quality, durable tanned leather and its related products at affordable cost to our teeming customers.

To give our customer the very best product and customer service so that we may earn their trust and future business.
 OBJECTIVES
Constant growth in sales in 12 months.

To generate customer satisfaction so that at least 60% of our customer base is repeat business.

To provide quality product at reasonable prices with exceptional customer care services.

To generate customer satisfaction so that at least 60% of our customer base is repeat business.

To provide quality product at fair and lowest possible prices with exemplary services.

To double revenue in less than two years
KEYS TO SUCCESS
Financial stability for purchase of chemicals and other raw materials.

Stable forex exchange

Having a good retail location in high-shopping or residential areas.

Modern solution and technology

Outstanding and excellent customer care service.
Products and Service
Our company is a creative and innovative fine leather tannery that customizes and makes leather based on our customer's needs.  Our Research and Development team are working ever hard to produce the next best thing. Our products are made using FULL VEG, SEMI VEG, FULL CHROME and SEMI CHROME in Cow Hides, Goat Skins, and sheep Skins. Each article is made based on the customer's request.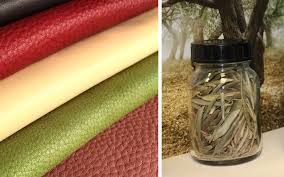 Benefits of our products & Services
High quality products of international standard

Varieties of products and its intended use

Delivery for bulk purchases

Prompt delivery services

Excellent Customer Care Services

Online access

Loyal network of suppliers and distributors
 Read Also: executive-summary-of-hide-and-skin-leather-business-plan-in-nigeria
Competition
PATILAD could point out to three as the major competitors in our target markets. Our three major competitors for PATILAD Paints are Loquats Classic  Ltd, Mamuda Groups, & Fata Tanning Group
PATILAD will establish its competitive edge through the expertise of its founders, superior working environment and improved modern technology.
Management Team
Organizational plan
Form of ownership
It's a sole proprietorship for the now, with tendencies to become limited and also go public as expansion and growth demands. Mr Dayo Adetiloye is the CEO of PATILAD LEATHER TAN.
Management team background
All the members will perform their duties according to their specialization. Every member has knowledge of marketing, finance, accounting and human resource. But their duties are according to specialization.
Roles and responsibilities of members of organization
Patrick Adetiloye Dayo
President&Owner: With over 20 years' experience working in the Leather Tanning Production industry, Patrick experience includes his 5years experience as the operational manager in Locquars Ltd. He has a good grasp on the manufacturing processes, sales strategy, wholesale and retail sales management. This experience is built into every item we sell to ensure quality, design expertise and an enjoyable comfort experience for our customers.
Mr. Barba Suleiman will deal in marketing department; he will perform all marketing activities like pricing, promotion, public relations and product forecast.

Mr. Uche Victor will perform the human resource functions along Mr. Yaya Kazeem. Recruitment & selection, compensation, training and planning are the basic duties of them. Both are responsible for labor availability and their duties.

Mr. Kufour Henry will perform finance and accounting functions as costing, budget allocation, making invoices and preparing financial statements.

Mr. Waseem Hafeez will perform operational activities, he will keep maintain andrepair of production plants and machinery and assist the labor at any problem.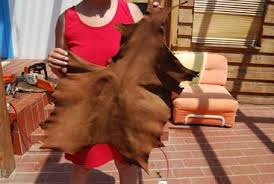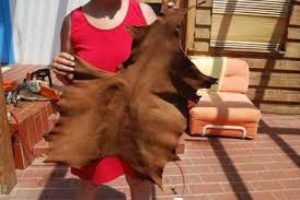 Financial Considerations
PATILAD Paints seeks N 5 million in long-term financing to cover start-up costs, equipment, building expenses, and working capital.
Funding for the launch of the business has been provided primarily by equity from the partners and investors.
The business will reach positive cash flow in its 10th month of operation, allowing for expedited repayment of its loan obligations, as well as for dividends to be paid to the owners.  Revenue will top N15, 500, 000 and profit will reach about N4, 500, 000 in the 1st year of operation.
To buy the remaining part of this business plan, including the detailed financial analysis, call any of our business plan consultants on 08105636015, 08076359735, and 08113205312. You can send a WhatsApp message or email us at dayohub@gmail.com or info@dayoadetiloye.com.
We help institutions and organizations write concepts, implement Business plans, and train on business Plan writing in Nigeria.
We can help you write a detailed, bankable and comprehensive business plan for your business idea.
Call any of our business plan consultants on 08105636015, 08076359735 and 08113205312
Or send a WhatsApp message or email us either at dayohub@gmail.com or info@dayoadetiloye.com.
Click to buy Leather Tanning Business Plan and template now & download it immediately.