HOW TO USE RECHARGE AND GET PAID FOR WEALTH CREATION
Having more than one stream of income is the main deal in Nigeria and the world in this dispensation. Especially with the pandemic that caused a lot of salary owners to lose their jobs, you cannot afford to rely on just one stream of income. There are a lot of businesses you can go into that can bring money for you by the side, and does not require too much of a stress or capital to start.
The major way we communicate with each other is through mobile phones, and we need to recharge our phones to do that. Most of us are comfortable with recharging from our banks and we don't realize that banks are getting money while we recharge, so why not recharge for yourself and get paid at the same time? People will always buy and use recharge card, it is a great business for you to actually recharge and get paid.
All other service providers, including banks, only debit you when you recharge, but Recharge and get paid (RAGP) credits you. RAGP is a preferred alternative to all other service providers for performing the same services you do on other platforms but never get paid. On RAGP, you're given a franchise license to a portal through which you can carry out data, cable TV, Utility bills payment, regular VTU, and other online transactions.
When you register with a particular payment for your desired package, you'll have an e-wallet account, with a unique username and password. This will be your access to the account anytime you need to do any transaction. Once you register, you'll also get back 20% of the amount you registered with. The registration payment you made gives you access to become a beneficiary on the platform, however, you still need to buy units which you can sell as data, airtime, and the likes.
You can do the following transactions on the RAGP platform:
Recharge or transfer data and airtime.
Pay for utility bills
Transfer and receive e-wallet funds.
Withdraw e-wallet funds to your local bank.
Upgrade to a higher package
Pay for new registrations.
Monitor all your transactions.
Your first registration on the platform gets you back 20% of your registration fee immediately, regardless of your entry level. You also get paid anytime you recharge for yourself or anyone. For airtime, you get 2%, data – 10%, PHCN payment – N40, and Cable subscription – N40. These are called VTU bonus. RAGP works based on referral and networking, and you get paid whenever a new member joins you or your team on your 1st five to ten levels deep, based on your package. The commission you get for referral differs for each level, as follows:
1st level – 20% (direct referrals)
2nd level – 10%
3rd level – 5%
4th level – 2.5%
5th level – 1.25%
6th to 10th level – 1%
You also get paid anytime your downlines recharge someone, and the commission is paid on your 1st five to ten levels deep, based on your package and it is constant for all levels. For airtime, you get 0.35%, data 1%, Cable subscription N10, and PHCN payment N10.
Units on RAGP are the available funds in your e-wallet account to pay for a transaction, for instance, 50 units = N50. You gain points when you register and when you upgrade your account. The points are known as Point Values (PV) and when accumulated together can qualify you for more incentives, like:
Monthly bonus of N100,000 – you qualify for this bonus for each month that your PV is not less than 10,000.
Dubai trip (N500,000) – you qualify for this incentive when your cumulative PV is not less than 25,000.
1st Car fund (N2million) – you qualify for this incentive when your cumulative PV is not less than 60,000.
2nd Car fund (N4million) – you qualify for this incentive when your cumulative PV is not less than 250,000.
1st House fund (N3million) – you qualify for this incentive when your cumulative PV is not less than 100,000.
Biggest house fund (N6million) – you qualify for this incentive when your cumulative PV is not less than 500,000.
These incentives are things you can get more than once, once you meet the standard of the bonus, you qualify yourself to enjoy the benefits per time. A lot of people have benefited more than once from these incentives as they grow their PV on the account.
How to cash out on RAGP
All your earnings and commission are credited into your e-wallet account, and you can convert it to cash in four different ways, as follows:
Sell to customers as VTU (recharge card)
Withdraw to your local bank account
Sell to other distributors as e-wallet fund
Use to pay for new registrations (you can sponsor as many people as you want on your first level).
You do not need to wait for 24 hours or some days to start earning on RAGP, your earning starts immediately you register. There are different packages and point values (PV) you can start with on the platform, and you can decide to upgrade at any point you want. Below are the different packages with the point values attached to them:
Basic (N5,000) – you get N1,000 bonus with 20PV, and you can earn up to 5th generation (level).
Bronze (N10,000) – you get N2,000 bonus with 40PV, and you can earn up to 6th
Silver (N20,000) – you get N4,000 bonus with 80PV, and you can earn up to 7th
Gold (N30,000) – you get N6,000 bonus with 120PV, and you can earn up to 8th
Diamond (N40,000) – you get N8,000 bonus with 160PV, and you can earn up to 9th
Platinum (N50,000) – you get N10,000 with 200PV, and you can earn up to 10th
Executive Platinum (N100,000) – you get N20,000 bonus with 400PV, and you can earn up to 10th
Method of registration
You can register by yourself through Paystack. The person who referred you will give you an I.D, and then you can register with that. Your account must be funded with the package you're willing to register for.
You can ask the person who referred you to register for you using e-wallet option. All you have to do is send your registration payment and details to the person and your account will be activated once the person pays into the company account. This is the most preferred method since you might not know your way around it, in order to avoid mistakes. The details you need for registration include: your full name, active email address, phone number, username and password (of your choice), bank name, account name and number, and account type (savings or current).
Once your registration is done, you can start enjoying the benefits attached to RAGP – get paid when you recharge for yourself or others, and other incentives.
Click here to read How recharge and get paid works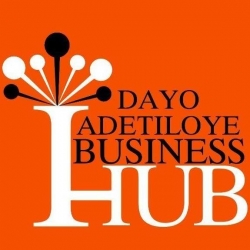 Latest posts by Dayo Adetiloye Business Hub
(see all)