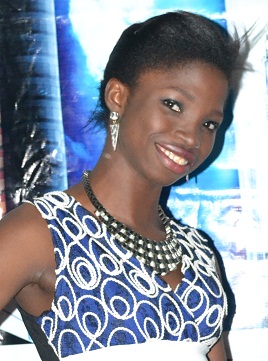 To make preparation for YouWiN3 business plan competition very easy for you,
We have prepared for you this material: Grant Winning Workbook for YouWiN and Investors.
Click on it to know how to Get it and start using it.
Adedoyin Adegbami is the CEO of the Edu'light Global Resource Academy [E.G.R.A.] – an educational resource outfit, set to provide resources needed to be educated locally and globally. She shares intimate stories about her success in the YOUWIN WOMEN programme; a business plan competition in this interview with Hundred and Five Academy (100/5 Academy) a human capacity development firm with the vision of raising hundred young millionaire entrepreneurs in five years.
100/5 ACADEMY: Can we meet you?
Yes! As you've rightly said, I am Adedoyin Adegbami who happens to be the CEO of Edu'light Global Resource Academy by God's Grace. I have attended schools like Oluwaye Nurs & Pry school at Ibadan, Osun State Unity School Oshogbo and ObafemiAwolowo University in Ile-Ife which also happens to be my hometown. I am the 3rd child of five and my family is based in Ibadan. My course of study in OAU is English and Literary Studies.
100/5 ACADEMY: What is YouWiN?
Phew! YouWiN is an acronym for "Youths Enterprise with Innovation in Nigeria." Other than that, I'd say it is a business plan competition for all Nigerians between the ages 18-45 which selects the most innovative, creative, realistic, beneficial and viable business idea and then gets the idea funded with the help of our very own president, His Excellency, Goodluck Ebele Jonathan in collaboration with the Federal Ministry of Finance, spearheaded by Mrs. Okonjo Iweala.
100/5 ACADEMY:  How did you hear about the programme?
Well, it was at a 100/5 Academy seminar I attended some time in like early September 2012. The seminar was tagged "YOU TOO CAN BECOME A MILLIONAIRE" And Dayo Adetiloye was the host.
100/5 ACADEMY: What is your drive and purpose in life?
I am somebody who believes in positivity & productivity. I do not take any opportunity for granted. So, I am driven by making positive productive impact on anyone that comes my way, especially those set of people that wants to go down a road I have gone before. Even to people whom I know I have to learn somethings from; I still make sure my peculiarity is felt. Thus, that makes my purpose, I have a purpose of accelerating people's destiny, helping in any way I can, pushing, driving and spurring them to move on and achieve their 'achievables'. So, I intend to do that in all the ways I possibly can.
100/5 ACADEMY: How has 100/5 Academy helped you in becoming a millionaire?
100/5 Academy was and still is a tremendous help to me in my journey through the YouWiN competition and I really thank God that I am part of this. Like I said, it all started from the seminar I attended, it taught me how to go about the first stage of the competition and I worked on it, well, also with the help of some good & smart friends of mine. Subsequently, the Academy saw and fine-tuned the first stage plan with me again before I eventually made my submission online. The second stage, which was the most challenging, also became a victory with the help of 100/5 Academy; in fact, the Academy did more job on it than I did. You know, I was still a student with some commitments. But, all thanks to God, the master planner. He planned everything and brought 100/5 Academy on my way, so I am more than grateful.
100/5 ACADEMY: What is your business all about?
Edu'light Global Resource Academy [E.G.R.A.] is an educational Resource outfit charged with the provisions of resource materials and educational kits for the country's reading population.
These educational materials will include encyclopedias, documents, journals, periodicals, manuscripts, maps, audio books, electronic books, and printed books- some nationally and internationally written- from all fields. All these will be made available in copious copies, to be borrowed or sold at the cheapest price possible. There are two arms to EGRA, and it's the bookshop and the library arm. In the library, there will be a Discussion coffee café, where group of people will get together over a cup of coffee in a roundtable form to discuss general matters. The place of technology will not be left out as printed books will be converted into electronic book on the library's website for distance customers. EGRA also inculcate the home delivery service culture for her customers. In a nutshell, Edu'light Global Resource Academy offers the following services: Educational services, Library services, I.T services Literary consultation services, Educational public awareness,General merchandise.
I'd like to add that EGRA is something that is starting small, and then it'll grow big, so, I 've just given you a tip of the big picture, and yet we are starting small. It's little by little that all I've mentioned will be added. So, I am not even starting with all those at the same time, please, I prefer to start humbly and I also hope to grow rapidly. Time is crucial.
100/5 ACADEMY: What is the five year plan for your business?
Well, that is an insightful question and if you follow what I just said, EGRA is a baby, and I intend to nurture it with all dexterity till it blossoms and become fully institutional (i.e. can run itself even with or without me). So, in 5 years, EGRA will be able to run itself with or without me, EGRA will be an household name, a name on the lips of any literate and even illiterate Nigerian who loves knowledge and hates ignorance.
100/5 ACADEMY: How did you feel when you realize that you've become a millionaire?
Who would feel not good when you hear that some millions will be coming into his/her account? I felt great, you know, happy and thankful that I have been blessed, even when I know there are more people worthy and that I don't really deserve it – if not for HIS grace, mercy and favor. You know, it's this God. He is mysterious and unquestionable. So, I felt really important and fortunate too. God, I am so grateful. But then, a part of me, feels sober, because, this is a big responsibility on my shoulder. Some people believe in me and I can't let them down, I can't let God down. I have to prove to the world that this isn't luck, or accident. I actually believe luck doesn't exist. There is a wise saying that goes; do not take rest after your first victory, because if you fail the second, more lips are waiting to say that your victory was just luck. So, I simply call it favor, I asked God for somethings in 2012 and he is doing the favor of helping me. I have to make sure this is a trend that is not short-lived and it's realistically not going to be an easy task for me. Well, with the help of the messiah, I intend to put my best into it and I know I am a success already.
100/5 ACADEMY: What is your advice for student entrepreneur out there?
On this question I have many things to say, but I'd say the little I can.
First, for students, I'd say you need passion, purpose, vision and you need dream. When you have all this you can't afford sleeping. You'll be awake to see and grab opportunities passing by, regardless of your studentship.

Now for student entrepreneurs like me, I'd say let's continue looking at the big picture. Let's sacrifice whatever is 'sacrificiable', because attaining that big picture will be all that matters later in life and it'll definitely transform Nigeria as a whole.You are not limited to your scores/grades. There are still greater potentials yet to manifest.  So, our priorities need to be set aright, we need to understand that we cannot do it alone and at the same time we or you are all we/you need. Let's always connect with our creator who planned and designed all this from the beginning. Focus not into current circumstances of today, but unto the big picture. Now, is when we can.
100/5 ACADEMY: Who are your role models and mentors?
Role models? There are couples of them. Intellectually, I like to think like Albert Einstein; Academically, I appreciate well, my lecturers in school, physically or martially, my mother is the one, financially, I love Warren Buffet, the Kiyosakis and Okonjo Iweala; spiritually, I follow Jesus and I love Myles Munroe, Joyce Meyer, my mother and some great pastors here in Nigeria, business-wisely, I love the  McDonalds,  Gary Chapman, and our very own  Dangote. The list goes on and on.
My mentors. Well, I am still developing the network of my mentors, but right now, it's Rev. Prof  Erhabor,  DayoAdetiloye,  Femi Iromini, and my mum. I have gained a lot by listening to them.
100/5 ACADEMY: How can you combine Academics with business?
The keys are planning, priorities, determination. When you have goals set to be achieve, you make strategic planning into achieving them, when important things  like business and academics is clashing, do the one with the highest percent of priorities. When all doesn't seem right, key in your determined spirit and keep pushing on. This is how I do the two.
100/5 ACADEMY: How did you develop yourself personally?
I develop myself personally by rubbing minds with intellectuals, reading value adding books, attending value adding seminars, moving with godly& smart friends and participating in value adding activities like volunteerism, community service.
100/5 ACADEMY: Thank you for your time.
You are welcome.
To make preparation for YouWiN3 business plan competition very easy for you,
We have prepared for you this material: Grant Winning Workbook for YouWiN and Investors.
Click on it to know how to Get it and start using it.