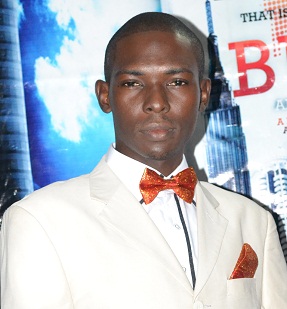 Dayo Adetiloye is a Serial entrepreneur, Author, Empowerment speaker, Consultant, and a life coach. He shares intimate stories about his personal development, publishing stories, business adventures and empowerment projects in this interview with Doyin Adegbami, the CEO of Edu'light Global Resource Academy (E.G.R.A)
E.G.R.A:  Can we meet you sir?
– I am Dayo Adetiloye. I am from a family of seven occupying the fifth child position from Igbara-oke, ondo state. I had my first degree and second one at Obafemi Awolowo University, Ile Ife, Osun state. I studied Soil Science and then got a Masters Degree in Business Administration.
E.G.R.A:  Tell us about your 1st book?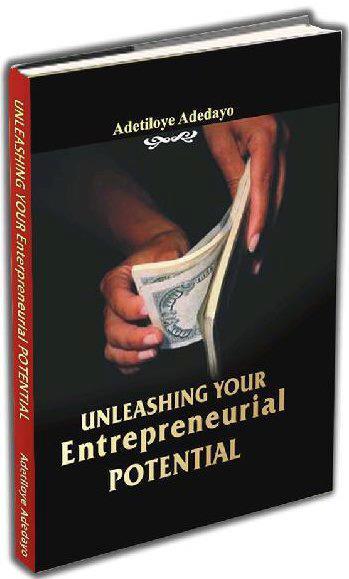 – My 1st book is titled: Unleashing Your Entrepreneurial Potential. I wrote this to help students to combine academics with business, As a student in school, I had to combined business with academics and it was hard to get a book to read that can give me insights along this line, the few small pocket books I could find and the grace of God made me to put this book together.
E.G.R.A: How did you handle production/ marketing?
– I published the book as a serving corp member during my NYSC Programme at Abeokuta, Ogun State. I had to raise the publishing money from my personal savings and from the supports I got from corp members friends that believed in my vision. Then, God sent a creative printer (Pallespat 08034060137, 08094924891) who worked on the publishing of the book.
Marketing was a fantastic activity for me. After the book lunch, I donated copies to 25 secondary schools library in Abeokuta as a community development project. I took some copies to bookshops and continued the promotion of the book. Then, I usually carry the book along in any of my speaking engagements.
E.G.R.A: What is the vision you have for this book?
– The vision of the book is to reach out to 70% of African students with the book, either by buying it or someone buys it for them.
E.G.R.A:  How did you combine academics with business as a student?
–  Whaoo! There are lots of activities to this question and I have included most of them in my book. However, I will say hard work, having a definite vision and focus are the major keys.
E.G.R.A: Tell us about your sequel book?
– I am currently working on a follow up book to the first book and it is titled "MILLIONAIRE GRADUATE". The book entails interview with about 20 millionaire graduates from different works of life. It also shows how to practically transit from being a student entrepreneur to graduate millionaire entrepreneur.
E.G.R.A: What is your vision for life?
– To help men discover, develop and fulfill their business potentials.
E.G.R.A: Who are your Role Models and Mentors?           
– My role models and inspiration are Myles Munroe, David Oyedepo, Matthew Ashimolowo and Sam Adeyemi. My mentors are Oludare Mudasiru, Seyi awobadejo and Ayo Adedeji.
E.G.R.A: You so much write, talk and create platforms on student entrepreneurship. Why?
– I believe the best time to learn the skills of entrepreneurship is now that you are a student. Entrepreneurship doesn't just happen. This is the time you can handle ventures to test your competency and develop yourself for life after campus. That's the reason we started 100/5 Academy.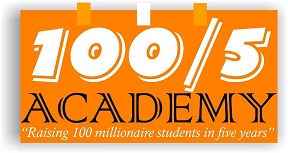 E.G.R.A: Tell us about HUNDRED AND FIVE ACADEMY (100/5 Academy)
– 100/5 Academy is a human capacity development firm and a social enterprise with a vision of raising hundred young millionaire entrepreneurs in five years. It started June 2012. Now, we have Community Based Youth Centres in about 3 higher institutions. It actually started from Obafemi Awolowo University Ile-Ife.
E.G.R.A: How did you develop yourself as a student entrepreneur?
– When I was a student, I read a lot of books on self development and empowerment. I have been reading 2 books in 3 days for seven years now. Some in e-book format and some in hard copied. They are books along the line of business management, entrepreneurship, leadership, creative thinking, relationship, problem solving, and God's way of living. I attend seminars, listen to Audio and video messages, I created time to interact with mentors.
E.G.R.A: Your 100/5 Academy recently raised 4 millionaires through the YOUWIN Women Business Plan Competition by Federal Government of Nigeria. How did you do it?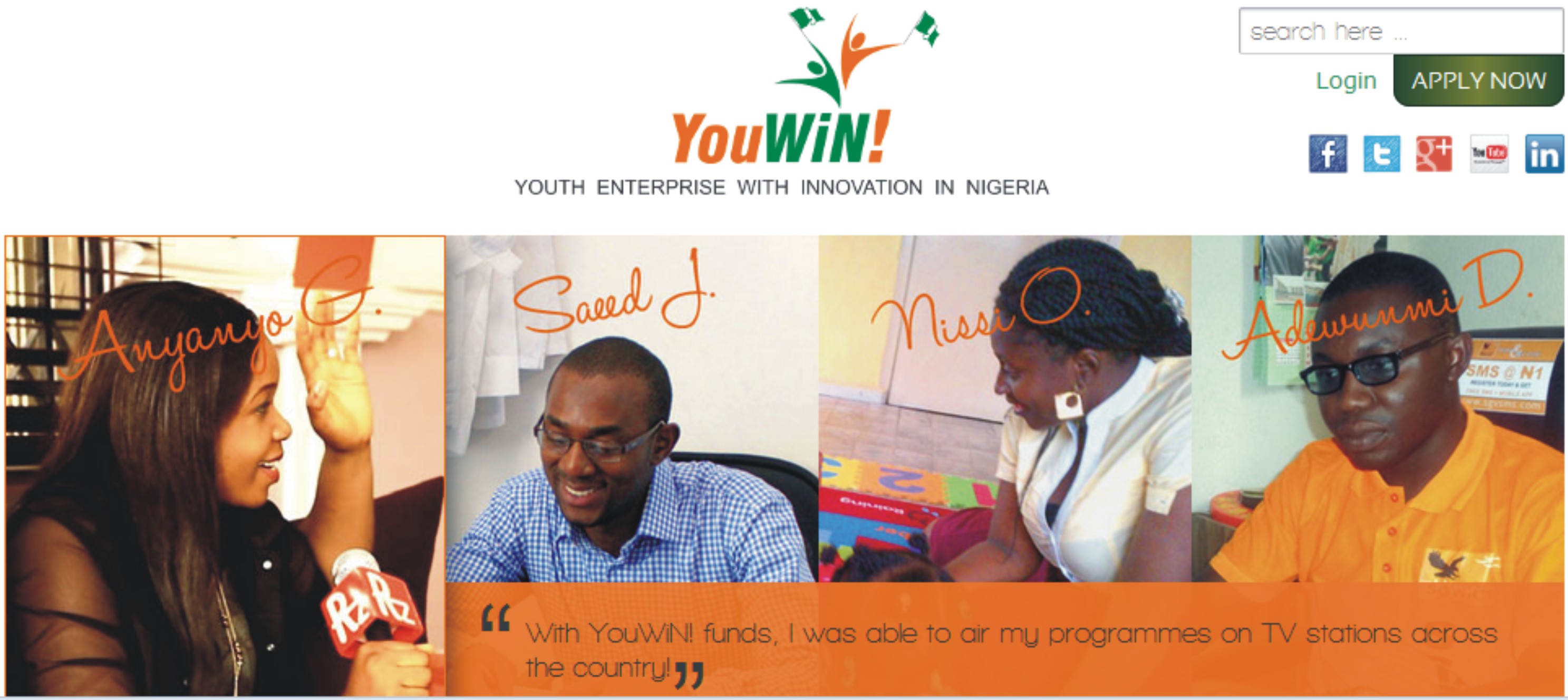 – One of our core values in 100/5 Academy is Opportunity Maximization. We train, advise, coach, consult, and empower people on things like Business plan writing, vocational trainings, network marketing, public speaking, project development, investment optimization, book publishing & marketing and generally helping people to work on their ideas.
The competition came, which was for women, we encouraged our ladies to participate and today we have 4 millionaires through the programme. Our vision for the next one coming up in this 2013 which is for both male and female is to raise 100 millionaires from this programme. If you want us to work with you, call 08060779290, 08174584556. Or sent e-mails to dayoadetiloye@gmail.com.
E.G.R.A: You honoured a lot of speaking engagements throughout the country. How do you balance that with your personal life?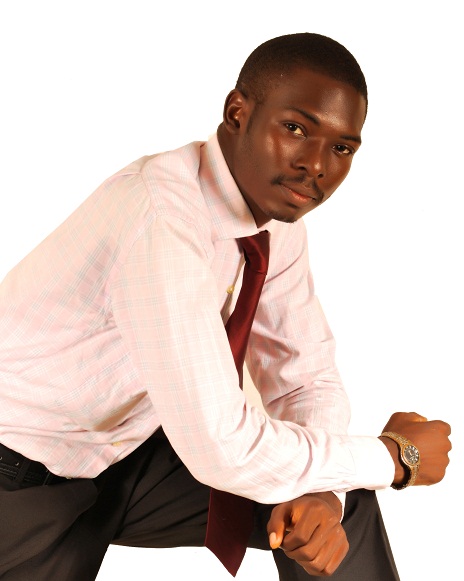 – It is a lot of work really, but I believe this is one of the things I have been called to do i.e. to help men discover, develop and fulfill their business potentials. So, when speaking engagements come, I honour them to fulfill purpose. However, I schedule activities that help me to relax, refill, and revitalize. I balance my life sequentially. I relax by spending time with my loved ones.
E.G.R.A: How can people book you as an empowerment speaker for events?
–  Thanks. You can send an e-mail to dayoadetiloye@gmail.com or call 08060779290, 08174584556.
E.G.R.A: We learnt about the book donation you did for OAU@50. How did you conceive the idea?
–  I always look for platforms to help in impacting our youths specially students. This passion led me to the project. I appreciate all the sponsors involved in the project home and abroad. There are people like Saji. Thanks to him for being a dream helper.
E.G.R.A: Secondary schools and higher institutions are recommending your book as a resource material for their students, how did you make it to that stage?
– I will say that nobody agues with results. People have read the book and were gracefully impacted. They have no choice than to continue to recommend it. People keep on calling, to book orders for their school. But again, it is a product of Grace.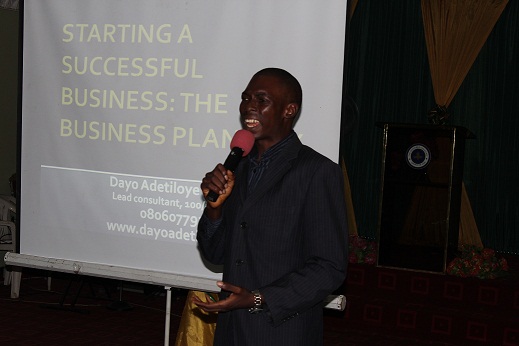 E.G.R.A: What is your advice for new authors and writers out there?
– The writing world is a creative world. You need to come out with not just a very good content, but an impactful and informative product. Don't write because of money. Discover a purpose for writing beyond just making money. You must be very determined to face all the challenges that will come in the process of writing, publishing, marketing and eventually promotion.
We can help you with your book project call 08060779290, 08174584556 or send e-mail to dayoadetiloye@gmail.com
E.G.R.A: Can you tell us other projects you have in mind to execute?
– Ok! Apart from the raising of 100 young millionaires through the Youwin3 programme I talked about, I am looking forward to a stage that we will be able to give out diploma and degree programmes in our Academy. And also the release of the book ''MILLIONAIRE GRADUATE"
E.G.R.A: Can we get your online presence I.D.
– Ok.
Website: www.dayoadetiloye.com
e-mail- dayoadetiloye@gmail.com
Twitter- @dayoadetiloye
facebook- adetiloye dayo
Linked in – adetiloye dayo
Phones: 08060779290, 08174584556
E.G.R.A: Thank you for your time
– You are welcome.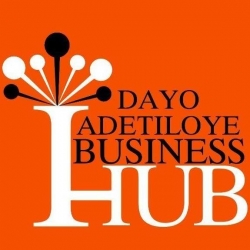 Latest posts by Dayo Adetiloye Business Hub
(see all)