KEROSENE RETAIL AND SUPPLY BUSINESS PLAN IN NIGERIA
Kerosene Retail and Supply Business Plan in Nigeria                              
This sample of Kerosene Retail & Supply Business Plan in Nigeria can be used for Grant Applications, Bank Loans, Proposal writing, Business Concept Note, Competitions, etc.
Kerosene Retail & Supply Business Plan is a lucrative business that needs a lot of strategic Planning to start and a business coach like Dayo Adetiloye to help you start the Implementation.
Business Description of Kerosene Retail & Supply Business Plan in Nigeria
Business: Kerosene Retail & Supply
Industry: Oil and Gas Retail / FMCG
PATILADWONDER Kerosene Retail & Supply Store is an efficient Kerosene retailing and Supply service centre, servicing residences and workers in Lagos cities. Our depot which is based in Matori has spread to other 50 spots around the city and still increasing. Our goal is to be the leading and most assured reliable and efficient service base Kerosene Retail & Supply firm in Lagos Nigeria. We want housewives, restaurant owners, professional cooks, bachelors, spinsters and everyone who cooks to find delight filling their gas at our depots and stations. With our highly experienced and professional team, you can be sure you are getting the best of service delivery. Our headquarter is located at Matori, Lagos, Nigeria.
In all, PATILADWONDER kerosene Retail & Supply firm adopts an intensely customer centric approach in offering our services. Apart from our astute and highly experienced management team, we also are well aware of the industry's need and are well prepared to tackle them. We provide a one-stop solution centre to meeting all needs and challenges that our cooking gas users face delivery excellent products and quality service in a loving and light-hearted way.
Objective for Kerosene Retail & Supply Business Plan in Nigeria
To create a service-based company whose goal is to exceed customer's expectations

To increase the number of clients by 20% per year through superior performance and word-of-mouth referrals.

To provide excellent service and retain up to 90% of our customers

To develop a sustainable business surviving off its own cash flow.
Vision and Goal for the Kerosene Retail & Supply Business Plan in Nigeria
We aim to be the largest kerosene retail & supplier in South-West Nigeria.
To constantly exceed client's expectation in terms of excellent quality, superb customer care services that consistently provides excellent practical solutions and services which in turn increase our market share.
Mission for the Kerosene Retail & Supply Business Plan in Nigeria
PATILADWONDER's mission is to provide the customer with the safest Kerosene Retailing and supply service in Lagos, Nigeria. We exist to attract and maintain customers. When we adhere to this maxim, everything else will fall into place. Our services will exceed the expectations of our customers.
Keys to Success for the Kerosene Retail & Supply Business Plan in Nigeria
PATILADWONDER's keys to success are:
To maintain client satisfaction of at least 90%.

To keep overhead cost low.

To ensure professional marketing and presentation of services.

To provide an active and functional website.
Management Team of the Kerosene Retail & Supply Business Plan in Nigeria
AKINYEMI Femi Richard – (MBA and PMP): has acquired valuable experience in leading small businesses into prolonged periods of growth and innovation. Richard worked for Global Impact Oil Services before being hired away to Bain and Company. A OAU MBA graduate, reputable business owner and founder, Richard has gathered more than enough valuable experience –technical, administrative and marketing wise– in running this business.
Mr. Akinyemi is well respected within the community, and has built a number of relationships with high profile individuals, and is a frequent contributor to the 'Health and safety in the kitchen' section of the Daily Times. He co-manages the business with Mr Dayo.
Dayo Adetiloye – (B. Agric., MBA, and PMP): He has over 15 years' experience in business management, business start-up dynamics, financial management of business and overall business growth and development. He is an alumnus of Enterprise Development Centre (EDC) of the Lagos Business School (LBS), Pan Atlantic University (PAU). He is our business development strategist and a lead consultant.
Management experience gained for the Kerosene Retail & Supply Business Plan in Nigeria
AKINYEMI Richard Olufemi has a degree in Economics and a MBA with emphasis on marketing from the Obafemi Awolowo University, Ile-Ife. Throughout his four years at Ife, Richard worked part time with Kings' Super Mart where he served as the marketing officer and was responsible for doubling the sales of the firm over a period of 3 months.
Upon graduation, he worked for Global Impact Oil Services where he rose from an entry level employee to operations manager. There he gained the bulk of his working experience in the Kerosene Retailing & Supply and Service Business. Some of his successes at this firm included the award for the employee of the year which he received in three consecutive years (until he left the company), just like his former firm, he helped increased the sales volume by over 250% over his working experience.
Materials and Machines for Kerosene Retail & Supply Business Plan in Nigeria
500 metric tonnes tank, Corken Fire proof ump, Manuel or Automatic filling systems Cylinders of varying sizes, weighing scale and pressure gauge, Return Hose, fire extinguisher, Safety goggles, boots and overall, a conducive office complex, office space, equipment, furniture, stationeries, advertising brochures, etc.
Competitor Analysis for Kerosene Retail & Supply Business Plan in Nigeria
People access our services because of the following reasons:
Customer service mobility – As a customer-centric firm, PATILADWONDER Kerosene Retailing & Supply Service offers 24-hours available phone lines, same day email responses, and callbacks within one hour.

A robust online presence – Perhaps the first singular online provider of kerosene supplies and services. We know that this is a major unique selling point and so we at all-time maintain an enviable user-friendly and superb website.

Diagnostic service – Here our highly trained, courteous and professional staffs employ technical knowhow and sound people skills to comprehensively understand all the factors involved in our client's need before we proffer solution.

A considerable network of contacts – We keep an ever increasing mailing list that DIRECTLY attends to well over 15,000 small business owners.

A comprehensive understanding of the Nigeria market peculiarities of cooking gas users, their challenges, needs and buying pattern.
For the remaining part of this business Plan, including the detailed financial analysis, call any of our business plan consultants on 08105636015 or 08076359735 or send me an email at dayohub@gmail.com.
We help institutions and organizations to write concepts and implement Business Plan and also train on business Plan writing in Nigeria.
We can help you write a detailed, strong and winning business Plan for any use.
Call any of our business plan consultants on: 08105636015, 08076359735
or Send me an email at: dayohub@gmail.com.

Click here to access my free E-book and newsletter on Grants opportunities in Nigeria and other business opportunities and information to help you discover, develop and fulfil your business potential
Click to buy this business plan now & download it immediately from our online store.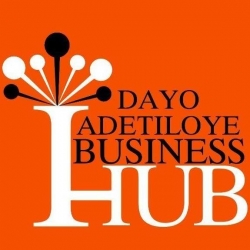 Latest posts by Dayo Adetiloye Business Hub
(see all)