Happy New Year!!! We have less than 29 days to deadline of YouWiN 4. Application for $100M Grant of Tony Elumelu foundation has started!
HOW TO MAXIMIZE www.dayoadetiloye.com IN 2015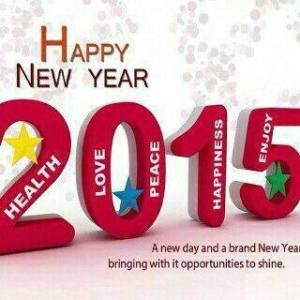 Hello My Dear Millionaire Friend,
Happy New Year to you!
Please, Read with Patience!
Click here to like my personal facebook page for Business Information:
https://www.facebook.com/dayoadetiloye
I thank God for helping us to see year 2015. And I pray that God will grant us our heart desires especially as we continue to raise millionaires from this platform.
Last year was fantastic as we raised minimum of 35 winners from YouWiN programme. People have been able to travel to attend world entrepreneurship forum in France from the information we gave through this platform on the MTN link Forum.
Another just sent me a message that she has been invited for the interview stage of YALI Mendela Washington Fellowship where 500 Africans will benefit from by June 2015.
Another also won BET 4 competition a business training and grant opportunity by Diamond band.
I personally thank God for all this wonderful testimonies. They are sign of good things to happen in this year 2015.
I hope you will patiently read this mail and apply the information in it
You might have to read and re- read again.
Our vision at Hundred and Five Academy (100/5 academy) is to raise minimum of 100 millionaires in five years since July 2012. And today we can boast of minimum of 40 millionaires.
This year, we want to raise minimum of 500 millionaires from any of the various opportunities that will present itself this year 2015.
The opportunities available for now are:
YouWiN 4– it will close by 30th January 2015. I have received some calls and treated some e-mails. Most people are already submitting their applications. Some of them use our services: the workbooks, expert review and professional write ups. All of this depends on what you prefer and your financial capacity.
If you are still having issues with YouWiN 4, click on this link and see how we can work together to win YouWiN 4. http://dayoadetiloye.com/salespage.html
Tony Elumelu Foundation $100M Grant for African Entrepreneurs.
The application starts on 1st January 2015 and it will end by 1st march 2015.
Click here to read about it and apply http://dayoadetiloye.com/100m-programme-empower-next-generation-african-entrepreneurs-tony-elumelu-foundation/
I appreciate everybody that have patronised my cheapest MTN and Etisalat data. Thank you very much for the trust. We are ready to serve you better in 2015 at the cheapest affordable prices.
For cheapest MTN data click here to buy it: http://dayoadetiloye.com/cheapest-mtn-data-bundle-ever/
For cheapest Etisalat data click here to buy it: http://dayoadetiloye.com/cheapest-etisalat-data-plan/
 HOW TO MAXIMIZE www.dayoadetiloye.com IN 2015
smegrowthfund.com.ng is a platform for existing business to grow and expand your business to the tune of N40 million. This package is also targeted to previous YouWiN winners. Especially YouWiN 1 and 2 Awardees. This opportunity is to grow your business, maximize it. Click here to read more about it http://dayoadetiloye.com/youwin-sme-growth-fund/
You need to get the Hard copy of my book titled: Unleashing Your Entrepreneurial Potential in 2015.
I appreciate all the people that have ordered for the book and have received the book through post office and other delivery systems. God bless you.
With N700, you can get a copy delivered to your post office box anywhere in Nigeria. Call me for more information 08060779290 and click here to read about it and download a free e-copy. http://dayoadetiloye.com/must-copy-unleashing-entrepreneurial-potential-2015/
For the people that want to make money from blogging like I do.
There is an online specialize training for you through my online mentor. He has a free e-book for you. Also I encouraged him to come up with a manual on how to set-up a blog like www.dayoadetiloye.com and make millions from it like I am doing now. The manual is titled: The secrets of Nigeria Millionaire Bloggers. Click here to get the free book and the online training http://dayoadetiloye.com/free-e-book-making-money-blogging-nigeria/
My millionaire friend, thanks for reading up to this stage. This is 2015. What can you see financially?
As far as your eyes can see, both the vision and the step by step goals you set for becoming a millionaire of your dream. So shall it be unto you.
HOW TO MAXIMIZE www.dayoadetiloye.com IN 2015
What we need to do in 2015 to make our millionaire dream a reality?
After setting all our goals and creating our winning strategies for 2015, we must not forget the place of the supernatural. God factor is key to our success and advancement.

We must be open to opportunities

We must be daring enough to take on opportunities. The limitations you have are only in your mind. No excuse in 2015.

We must be consistence in the things we do.

We must be persistence and not be disappointed by any temporary setback.

We must constantly be in connection with our business and financial mentors.

We must stay positive no matter what is happening around us. Either we win a competition or not.

Ensure that the inner circle of friends you have, deliberately make them positive people. Negative and pessimistic people are not allowed around you in 2015.
Persistence will make you get it. Consistence will make you keep it.
I will like to hear from you [[firstname]].
Till then,
Keep succeeding!
Dayo Adetiloye-
Helping men to discover, develop and fulfil their business potential.
…Raising 100 Young Millionaire Entrepreneurs in Five Years… since July 2012
08060779290, 08174584556
 HOW TO MAXIMIZE www.dayoadetiloye.com IN 2015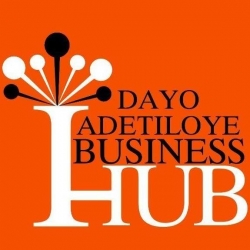 Latest posts by Dayo Adetiloye Business Hub
(see all)