128 Norland Product Combinations for Treatment of Ailment, Health Issues, Products Prescription, Dosage and Usage
IMPORTANT INFORMATION
All Norland supplements are not orthodox medicines but organically grown foods.

All Norland supplements prescriptions are subject to medical doctor's supervision

Detoxification should be done first in case of severe health conditions. And doctor's supervision is needed in using Detox Pro Pack.

For most ailments, more than one product can bring about a proper treatment

The supplement is best taken 30 minutes/ an hour before or an hour after meal

Children 1-6 years, pregnant women, nursing mothers can take calcium or Zinc granules and natural B-carotene capsules.
To make a purchase and to find out the cost call or WhatsApp 08060779290
NOTE: As much as you can include MEBO GI or GI VITAL Softgel in all your treatment.
AILMENTS
PRODUCTS
DOSAGE`
1. ACNE PIMPLES

Facial mask

MEBO GI Capsules

Immune+ capsules

B – Carotene

use for 20mins & scrub face

rub on face 

1 cap 2 x daily

1 cap 2 x daily

2. ANXIETY AND DEPRESSION, RESTLESSNESS & FATIQUE
MEBO GI capsules

Kuding tea

Propolis lecithin

Titanium energy bracelet

3 -5 caps 2 x daily

Once – twice daily

2 caps 2 x daily

Wear on wrist (not for bathing) 

3. ADENIODS (enlarge)

(the adenoids produce antibodies, or white blood cell, that help fight infections, typical, the adenoids shrink during adolescence and may disappear by adulthood)

MEBO GI capsules

Oligopeptide

Ginseng cordyceps

chew 2 – 3 caps 2 x daily

1 sachet 2 -3 times daily

1 cap 2 x daily

4. ANEMIA

Oligopeptide

B – carotene

Zinc granules (children)

1 sachet 2 -3 times daily

1 cap 2 x daily

1 cap 2 x daily

5. ARTHRITIS/RHEMATISM

Oligopeptide

Calcium iron zinc

MEBO GI capsules

B – carotene

1 sachet 2 – 3 times daily

1 cap 2 x daily

3 -5 cap 2 x daily

1 cap 2 x daily

6. ASTHMA
B – CAROTENE

Zinc granules (children 1 – 6)

Calcium granules (children 1 – 3)

MEBO GI capsulesCalcium iron zinc (11 – 50 years)

1 cap 2 x daily

1 sachet 2 x daily

1 sachet 2 x daily

3 – 5 caps 2 x daily

1 caps 2 x dailybadominal

7. ABSCESS

Immune + capsules

Propolis – lecithin

B – carotene                      

1 caps 2x daily

2 caps 2 x daily

1 caps 2 x daily

8. ABDOMINAL PAIN
MEBO GI capsules

Immune + capsules

Kuding tea

Swallow 5 caps

1 caps 2 x daily

Once daily

9.ALLERGIC DERMATITIS
(Skin problem)
MEBO GI capsules

Facial Mask

B-carotene

Oligopeptide

3-5 caps 2 x daily

Use for 20 mins & scrub face

1 cap 2 x daily

1 sachet 2-3times daily

10. BALDNESS
MEBO GI capsules

Oligopeptide

B – carotene

3– 5 caps 2 x daily/mix in hair cream

1 sachet 2 – 3 times daily

1 caps 2 x daily

11. BLEEDING GUM

Sunlit mouth wash

Herbal toothpaste

MEBO GI capsules

rinse mouth 2 – 3 times daily

use 2 x daily

chew 5 caps 2 times daily

12. BLOOD INFECTION

(septicemia)

Oligopeptide

Immune + capsules

Propolis – lecithin

1 sachet 2 – 3 times daily

1 caps 2 x daily

2 caps 2 x daily

13. BROKEN BONES

Oligopeptide

MEBO GI capsules

Calcium iron zinc – (11 – 50 years)

1 sachet 2 – 3 times daily

5 caps 2 x daily

1 caps 2 x daily

14. BODY ODOUR
MEBO GI capsules

MEBO cream

B – carotene

3– 5 caps 2 x daily/mix in cream

Rub morning & night

1 caps 2 x daily

15. BOIL

Immune + capsules

Herbal toothpaste

1 caps 2 x daily

Rub on boil

16. BULIMA

(illness where person throw up meal – vomiting)

MEBO GI capsules
(chew 5 caps)
17. BLADDER INFECTION

Oligopeptide

Immune + capsules

Propolis – lecithin

Male/female health pasd

1sachet 2 – 3 times daily

1cap 2 x daily

2cap 2 x daily

wear in underpant 4 -6 hours

18. BLOOD IN URINE
MEBO GI capsules

Oligopeptide

Ginseng cordyceps

Propolis – lecithin

2– 5 caps 2 x daily

1 sachet 2 – 3 times daily

Chew/swallow 1 cap 2 x daily

 2 cap 2x daily

19. BREAST CANCER

(symptoms include lump in the armpit, pain in breast, swelling, itching)

MEBO GI  capsules

Detox pro pack (dr assistance needed)

Oligopeptide

3-5 caps 2 x daily

Check pack for direction

1 sachet 2-3 times daily

20. CANCER

(male: prostrate cancer)

Detox pro pack (dr assistance needed)

MEBO GI capsules

Oligopeptide

Male health pad

Immune vital capsules

Propolis lecithin

Ginseng cordyceps

B – carotene

Anion pantiliner ship

Healthway alkaline cup

check pack for direction

3-5 caps 2 x daily

1 sachet 2-3 x daily

Wear in underpant 4-6 hours

1 cap 2 x daily

2 caps 2 x daily

Chew/swallow 2 x daily

1 cap 2 x daily

Put green anion strip in water

Use to drink water

Female: reproductive system- cervical cancer

Detox pro pack (dr assistance needed)

MEBO GI capsules

Oligopeptide

Immune + capsules

Female health pad

B – carotene

Propolis-lecithin

Anion Sanitary pad

Anion pantiliner

Healthway cup

Check pack for direction

3-5 soft gel 2 x daily

1 sachet 2-3 times daily

1 cap 2 x daily

Wear in underpant 4-6 hours

1cap 2 x daily

2caps 2 x daily

Wear underpant

Put green anion strip in water

Use to drink water

Male: reproductive organ
MEBO GI capsules

Oligopeptide

Male health pad

Immune vital capsules

Propolis-lecithin

Ginseng cordyceps

B-carotene

Anion pantiliner

Healthway cup

3-5 soft gel 2x daily

1 sachet 2-3 times daily

Wear in underpant 4-6 hour

1cap 2x daily

2      caps 2x daily

chew \swallow  1cap 2x daily

 1 cap 2x daily

put green anion strip in water

use to drink water

(other forms of cancer- breast)

(3-5 softgel adult\1-2 softgel children)

Detox pro pack (dr assistance needed)

MEBO GI capsules

Oligopeptide

Immune +

B- carotene

Anion pantiliner

Healthway cup

check pack for direction

3-5 soft gel 2x daily

1 sachet 2-3 times daily

1 cap 2x daily

1 cap 2 x daily

Put green anion strip in water

Use to drink water

21. CATARACTS

(eye lens becomes opaque or cloudy)

Vision vitale

MEBO GI capsules

Oligopeptide

B- carotene

Detox pro pack (dr assistance needed)

1 cap 2x daily

1-2 caps 2x daily

1 sachet 2-3 times daily

1 cap 2x daily

Check pack for direction

22. CHICKEN POX

(disease produced by a virus)

MEBO GI capsules

Zinc granules (children)

Propolis- lecithin

B- carotene capsules

1-2 Softgel 2x daily

1 sachet in water 2 times daily

2 caps 2 x daily

Check pack for direction

23. CHOLERA

(illness caused by a contagious bacteria, leading to a severe case of diarrhea ) zinc granules (children)

B – carotene

Oligopeptide (adult)

MEBO GI capsules

Calcium Iron Zinc

1 cap 2 x daily

1 sachet 2-3 times daily

1-2 soft gel 2 x daily

1 cap 2 x daily 

24. CONJUNCTIVITIS

(Apollo eye)

Vision vitale

B – carotene

1cap 2 x daily

1 cap 2 x daily

25. CRAMPS/MUSCULAR PAIN

Calcium iron zinc

Oligopeptide

MEBO GI capsules

Energy bracelet

1 cap 2 x daily

1 sachet 2-3 times daily

3-5 soft gel 2 x daily

Wear on wrist (not for bathing)

26. COLITIS

(Inflammation of the colon or large intestine)

MEBO GI capsules

or GI vital

Oligopeptide

Propolis – lecithin

chew 5 caps 2 x daily

1 sachet 2-3 times daily

2 caps 2 x daily

27. CHRONIC FATIQUE/WEAKNESS

Propolis – lecithin

Kuding tea

Cordyceps coffea

Titanium energy bracelet

2 caps 2 x daily

Once daily

Once daily

2 caps 2 x daily

28. CIRRHOSIS

(disease of the liver)

Hypoglycemic

MEBO GI capsules

Propolis – lecithin

1 cap 2 x daily

3-5 soft gel 2 x daily

2 caps 2 x daily

29. COLD, FLU, CATARRH

Kuding tea

Cordyceps coffea

Propolis-lecithin

Zinc granules(children)

once daily

once daily

2 caps 2 x daily

1 sachet 2 x daily

30. CYSTITIS

(Inflammation of the bladder caused by bacteria infection such as ; E-coli more common in women)

Female health pad

MEBO GI capsules

Propolis-lecithin

Immune + capsules

Anion sanitary pad

Anion panty liner strip

Wear in under pant 4-6 hour

3-5 soft gel 2 x daily

2 caps 2 x daily

1 cap 2 x daily

Wear in under pant

Put green anion strip in water

31. CONSTIPATION

(difficulty in emptying bowel)

Oligopeptide

Kuding tea

1 sachet 2-3 times daily

Once daily

32. CELLULITIS

(accumulation of fat, protein, liquID in the abdomen, the waist, hips, forearms etc)

MEBO GI capsules

Islym gourmet

Kuding tea

3-5 soft gel 2 x daily

Chew 1-2 daily

Once daily

33. DIARRHEA

(passing frequently and watery stools, causing weakness, aches & pale looking)

MEBO GI capsules

or GI vital

Calcium iron zinc

Immune +

Kuding tea

3-5 soft gel 2 x daily

1 cap 2 x daily

1 cap 2 x daily

Once daily

34. DEMENTIA

(memory disorder)

MEBO GI capsules

Oligopeptide

Calcium iron zinc

Propolis-lecithin

Cordyceps coffea

Titanium energy bracelet

Head massager

3-5 soft gel 2 x daily

1 sachet 2-3 times daily

1 cap 2 x daily

2 cap 2 x daily

Once daily

Wear on wrist (not for bathing)

Check pack for direction

36. DIABETES

(excess sugar in the body)

MEBO GI capsules

Hypoglycemic capsules

Propolis-lecithin

Oligopeptide

Kuding tea

Cordyceps coffea

3-5 soft 2 x daily

1 cap 2 x daily

2 caps 2 x daily

1 sachet 2-3 times daily

Once daily

Chew / swallow 1 cap 2 x daily

37. DYSLEXIA IN CHILDREN

Zinc granules

B – carotene

1 sachet in water 2 x daily

1 cap 2 x daily

38. DRY SKIN

MEBO GI capsules

B – carotene

Facial mask

MEBO cream

3-5 soft gel 2 x daily

1 cap 2 x daily

Wear on face

Rub on skin

39. ECZEMA
MEBO cream

Facial mask

B-carotene

Immune + capsules

Herbal toothpaste

Rub on skin

Wear on face

1 cap 2 x daily

1 cap 2 x daily

Rub on affected area

40. EPILEPSY
Detox pro pack  (Dr assistance needed)

MEBO GI capsules

Oligopeptide

Calcium iron zinc

Propolis-lecithin

Heathway alkaline cup

Check pack for direction

3-5 soft gel 2 x daily

1 sachet 2-3 times daily

1 cap 2 x daily

2 caps 2 x daily

Use to drink water

41 EYE PROBLEM

(glaucoma $ cataract)

Detox pro pack (Dr assistance needed)

Oligopeptide

Vision vital

B- carotene

MEBO GI capsules

Check pack for direction

1 sachet 2-3 times daily

1 cap 2 x daily

1 cap 2 x daily

1-3 softgel 2 x daily

42. ELEPHANTIASIS

(disease caused by presence of parasitic worm in the lymphatic system. It results in enlargement of parts of the body especially leg)

Health pad

Ginseng cordyceps

Oligopeptide

Detox pro pack (Dr assistance needed)

MEBO GI capsules

Calcium iron zinc

Wear in underpant 4-6 hours

Chew\swallow 1 cap 2 x daily

1 sachet 2-3 times daily

Check pack for direction

3 – 5 soft gel 2 x daily

1 cap 2 x daily

43. FACE WRINKLES

MEBO GI capsules

Oligopeptide

Facial mask

MEBO cream

3-5 softgel 2 x daily

1 sachet 2-3 times daily

Wear on face $massage

Rub on body

44. FATIQUE/ STRESS/ WEAKNESS

Kuding tea

Cordyceps coffee

Propolis – lecithin

Energy bracelet

Healthway alkaline cu

Panty liner anion strip

Once daily

Once daily

2 caps 2 x daily

Wear on wrist (not for bathing)

Use to drink water

Put green anion strip in water.

45. FIBROID/CYSTS

(Tumor in muscular wall of the uterus which may gro more and form a polypoid fibroid).

MEBO GI capsules

Female health pad

Immune +capsules

Calcium iron zinc

Panty liner anion strip

3-5 softgel 2 x daily

Wear in underpant 4-6 hours

1 cap2 x daily

1 cap 2 x daily

Put green anion strip in water

46. GALL BLADDER STONE

MEBO GI capsules

Hypoglycemic herbal

Oligopeptide

B- carotene

Immune +

Healthway alkaline cup

Detox pro pack (dr assistance needed)

3-5 softgel 2 x daily

1 cap 2 x daily

1 sachet 2-3 times daily

1 cap 2 x daily

1 cap 2 x daily

Use to drink only water

Check pack for direction

47. GANGRENE

(a condition that occur when body tissues dies. Caused by an infection, illness or lack of blood flow affects fingers, toes,limbs and also can occur inside the body damaging organs and muscles)

MEBO GI capsules

Oligopeptide

Propolis lecithin

B-carotene

Titanium energy bracelet

3-5 caps 2 x daily

1 sachet 2-3 times daily

1 cap 2 x daily

1 cap 2 x daily

Wear on wrist (not for bathing)

48. GASTRITIS

(swelling and irritation of the stomach membrane which may lead to ulcer)

MEBO GI capsules

Panty liner

Healthway alkaline cup

3-5 caps 2 x daily

Put green anion strip in water

Use to drink only water

49. GRAY HAIR/HAIR LOSS/BALD HEAD
MEBO GI capsules

Oligopeptide

B-carotene

3-5 caps (mix with hair cream)

1  sachet 2 x daily

1 cap 2 x daily

50. GOUT

(a metabolic disease marked by acute arthritis and causing pain in toes).

MEBO GI capsules

Calcium iron zinc

Oligopeptide

B- carotene

Health way alkaline cup

3-5  soft gel 2 x daily

 1 cap 2 x daily

1 sachet 2-3 times daily

1 cap 2 x daily

Use to drink only water

51. GONORRHEA

(a specific contagious catarrhal inflammation of a genetal mucous membrane of either sex)

Male:

Immune vital

MEBO GI capsules

Oligopeptide

Anion pantiliner strip

Male health pad

Gingseng cordyceps

Male:

1 cap 2 x daily

3-5 softgel  2 x daily

1 sachet 2-3 times daily

Put green anion strip in water

Wear in under pant 4-6 hours

Chew\ swallow 1 cap 2 x daily

Female:

Immune +

MEBO GI capsules

Oligopeptide

Anion pantiliner

Female health pad

Propolis- lecithin

Female:

1 cap 2 x daily

3-5 softgel 2 x daily

1 sachet 2-3 times daily

Put green anion strip in water

Wear in under pant 4-6 hours

2 cap 2 x daily

52. GOITRE

(Enlargement of the thyroid gland which appears as a swelling on the front of the neck)

MEBO GI capsules

Oligopeptide

Health way alkaline cup

3-5 softgel 2 x daily

1 sachet 2-3 times daily

Use to drink water.

53. HEART PROBLEMS

Heart attack/heart burn

MEBO GI capsules

Kuding tea

Healthway alkaline cup

Titanum frying pan

Chew 5 caps 2x daily

Drink once daily

Use to drink water

Fry food without oil

54. HIGH CHOLESTEROL

(More than 200g in the blood)

MEBO GI capsules

Kuding tea

Cordyceps coffe

Islym gourmet

Titanium frying pan

3-5 softgel 2 x daily

1 – 2 times daily

1-2 times daily

Daily chew 1 x daily

Fry food without oil.

55. HYPERTENSION

(High blood pressure)

MEBO GI capsules

Propolis-lecithin

B- carotene

Kuding tea

Healthway alkaline cup

3-5 softgel 2 x daily

2 caps 2 x daily

1 caps 2 x daily

Drink once daily

Use to drink water

56. HYPOTENSION

(low blood pressure)

MEBO GI capsules

B-carotene

Immune +

3-5 softgel 2 x daily

1 cap 2 x daily

1 cap 2 x daily

57. HYPOGLYCEMIA

(low blood sugar level)

Hypoglycemic capsules

MEBO GI capsules

Oligopeptide

Healthway alkaline cup

1 cap daily

3-5 softgel 2 x daily

1 sachet 2-3 times daily

Use to drink water

58. HEADACHE/MIGRAINE
Calcium, Iron and Zinc

Propolis-lecithin

Cordyceps coffee

Anion pantiliner strip

Healthway alkaline cup

1 cap 2 x daily

2 cap 2 x daily

Chew/swallow 1 cap 2 x daily

Put Anion strip in water

Use to drink water

59. HIV/AIDS
Immune +

Oligopeptide

MEBO GI capsules

Propolis_lecithin

1 cap 2 x daily

1 sachet 2-3 times daily

3-5 softgel 2 x daily

2 caps 2 x daily

60. HEPATITIS

(Inflammation of the liver cells)

Hypoglycemic herbal

Propolis- lecithin

Oligopeptite

MEBO GI capsules

1 cap 2 x daily

2caps 2 x daily

1 sachet 2-3 times daily

3-5 softgel 2 x daily

61. HYPERTHYROIDISM

(overactive thyroid) occurs when your thyroid gland produces too much of the hormones thyroxine. Hyperthyroidism can accelerate your bodys metabolism, causing unintentional weight loss and a rapid or irregular heartbeat.

MEBO GI capsules

Immune + capsules

3-5 softgel 2 x daily

1cap 2 x daily

62. HIATUS HERNIA

(occurs when part of your stomach pushes upward through your diaphragm and into your chest)

MEBO GI capsules

Kuding tea

Chew 3 capsules 2 x daily

Once daily

63. HORMONAL IMBALANCE
Immune +

Calcium Iron Zinc

MEBO GI capsules

Oligopeptide

Propolis-lecithin

Healthway alkaline cup

1 cap 2 x daily

1 cap 2 x daily

3-5 softgel 2 x daily

1 sachet 2-3 times daily

2caps 2 x daily

Use to drink only water

64. HOT FLUSHES

Immune +

Calcium, Iron and Zinc

MEBO GI capsules

Health way alkaline cup

Kuding tea

1 cap 2 x daily

1 cap 2 x daily

3-5 soft gel 2 x daily

Use to drink only water

Drink once daily

65. HYPERACTIVITY

(children 1—6) (teenager 11+)

Zinc granules

Calcium, Iron and Zinc

1 sachet 2 -3 times daily

 1 cap 2 x daily

66. INSOMNIA

(inability to sleep)

Titanium energy bracelet

MEBO GI capsules

Propolis – lecithin

Cordyceps coffee

Wear on wrist (not for bathing)

3-5 softgel  2 x daily

2 caps 2 x daily

Drink once daily

67. IMPOTENCY

MEBO GI capsules

Immune vital

Male health pad

Ginseng cordyceps

Calcium, Iron and Zinc

3-5 softgel 2 x daily

1 cap 2 x daily

Wear in underpant 4-6 hours

Chew\swallow 1 cap 2 x daily

1 cap 2 x daily

68. INDIGESTION

MEBO GI capsules or GI vital

Kuding tea

Chew 3-5 softgel 2 x daily

Drink once daily

69. INFERTILITY/STERILITY

MEBO GI capsules

Immune +\immune vital

Calcium Iron Zinc

B-carotene

Male\female health pad

Anion pad\pantiliner

3-5 softgel 2 x daily

1 cap 2 x daily

1 cap 2 x daily

1 cap 2 x daily

Wear in underpant 4-6 hours

Wear in underpant\put anion strip in water

70. INTESTINAL PARASITE

Kuding tea

Propolis-lecithin

MEBO GI capsules

Male\female health pad

Drink once daily

2 caps 2 x daily

3-5 softgel 2 x daily

Wear in underpant 4-6 hours

71. INSECT BITE

Herbal tooth paste

Immune +

Sunlit liquid wash

Rub affected area

1 cap 2 x daily

Clean affected area

72. INTERNAL HEAT

Kuding tea

Healthway alkaline cup

Calcium Iron Zinc

MEBO GI capsules

Drink once daily

Use to drink only water

1 cap 2 x daily

3-5 softgel 2 x daily

73. KELOID
A thick scar resulting from excessive growth of fibrous tissue

MEBO cream

MEBO GI capsules

B-carotene

Rub on affected area

3-5 softgel 2 x daily

1 cap 2 x daily

74. KIDNEY STONE

Detox pro pack (dr assistance needed)

Oligopeptide

Calcium iron zinc

Immune + /Immune vital

Ginseng cordyceps

Propolis-lecithin

MEBO GI capsules

check pack for direction

1 sachet 2-3 times daily

1 cap 2 x daily

1 cap 2 x daily

Chew \ swallow 1 cap 2 x daily

2 caps 2 x daily

3-5 softgel 2 x daily

75. LIVER ENLARGEMENT

Detox propack (dr assistance needed)

Hypoglycemic herbal

Oligopeptide

MEBO GI capsules

Check pack for direction

1 cap 2 x daily

1 sachet 2-3 times daily

3-5 softgel 2 x daily

76. LONGEVITY/ANTI-AGING

MEBO GI capsules

B – carotene

Immune +

Calcium Iron Zinc

3-5 soft gel 2 x daily

1 cap 2 x daily

1 cap 2 x daily

1 cap 2 x daily

77. LARYNGITIS SORE

Throat (inflammation of the larynx and vocal cords)

MEBO GI capsules

Kuding tea

Mouth wash

Health way alkaline cup

Chew 5 caps 2 x daily

Drink once daily

Rinse mouth 2 x daily

Use to drink only water

78. LEUKEMIA

(a cancer of blood forming tissues, hindering the body ability to fight infection. those suppress the production of normal blood cells leading to anemia and other symptoms)

MEBO GI capsules

Propolis-lecithin

Calcium iron zinc

B-carotene

Detox pro pack

2 soft gel 2 x daily

2 caps 2 x daily

1 cap 2 daily

1 cap 2 x daily

Check pack for direction

79. LOW SPERM COUNT
MEBO GI capsules

Immune vital

Ginseng cordyceps

Kuding tea

Male health pad

3-5 caps 2 x daily

1 cap 2 x daily

Chew/swallow 1 cap 2 x daily

Drink once daily

Wear in under pant4-6 hours

80. LUMBAGO
(low back pain)

MEBO GI capsules

Propolis-lecithin

Calcium Iron Zinc

Oligopeptide

Titanium energy bracelet

3-5 caps 2 x daily

2 caps 2 x daily

1 cap 2 x daily

1 sachet 2-3 times daily

Wear on wrist (not for bathing

81. MALNUTRITION

B – carotene

Calcium Iron Zinc(adult)

Zinc granules(children)

Oligopeptide(adult)

1 cap 2 x daily

1 capsule 2 times daily

1 sachet 2 times daily

1 sachet 2-3 times daily

82. MALARIA
Kuding tea

Immune +

Drink once only

1 cap 2 x daily

83. MENINGITIS

(inflammation of the membrane surrounding the brain and spinal cord)

Oligopeptide

MEBO GI capsules

Propolis-lecithin

B – carotene

Calcium iron zinc

1 sachet 2-3 times daily

3-5 soft gel 2 x daily

2 caps 2 x daily

1 cap 2 x daily

1 cap 2 x daily

84. MENSTRAL PAIN/CEASED MENSTRUATION

Immune +

Calcium Iron Zinc

Female health pad

MEBO GI capsules

Propolis-lecithin

Anion sanitary pad

Panty liner

1 cap 2 x daily

1 cap 2 x daily

Wear in under pant 4-6 hours

 3-5 soft gel 2 x daily

2 caps 2 x daily

Wear in under pant during menses

Wear in under pant

85. MOUTH ODOUR
MEBO GI capsules

Herbal toothpaste

Mouth wash

B -carotene

Chew 3-5 soft gel 2 x daily

Brush 2 x daily

Use garle 2 x daily

1 cap 2 x daily

86. MENOPAUSE
Immune +

MEBO GI capsules

B-carotene

Calcium Iron Zinc

Female health pad

1 cap 2 x daily

3-5 soft gel 2 x daily

1 cap 2 x daily

1 cap 2 x daily

Wear in under pant 4-6 huor

87. MASCULAR DYSTROPHY

(weakness of muscles)

Calcium Iron Zinc

Oligopeptide

B-carotene

MEBO GI capsules

1 cap 2 x daily

1 sachet 2-3 times daily

1 cap 2 x daily

3-5 soft gel 2 x daily

88. NICOTINE ADDICTION
Detox pro pack (dr assistance needed)

Propolis-lecithin

Calcium Iron Zinc

Healthway alkaline cup

Chech pack for direction

2 caps 2 x daily

1 cap 2 x daily

Use to drink only water

89. NAIL PROBLEM

(dry, brittle and cracking nail)

MEBO GI capsules

Calcium Iron Zinc

Oligopeptide

Sunlit liquid wash

3-5 soft gel 2 x daily

1 cap 2 x daily

1 sachet 2-3 times daily

Use to wash/soak nails in warm water

90. NOSE BLEEDING

MEBO GI capsules

Oligopeptide

Propolis-lecithin

3-5 soft gel 2 x daily

1 sachet 2-3 times daily

2 caps 2 x daily

91. NAUSEA
MEBO GI capsules
Chew 5 caps (30 minute before meal)
92. NUMBNESS

(a condition where you can't feel anything in part of your body)

MEBO GI capsules

Oligopeptide

Propolis-lecithin

Titanium Energy bracelet

3-5 softgel 2 x daily

1 sachet 2-3 times daily

2caps 2 x daily

Wear on wrist (not for bathing)

93. OSTEOPOROSIS

(brittle bone)

Oligopeptide

Calcium Iron Zinc

MEBO GI capsules

Titanium energy bracelet

1 sachet 2-3 times daily

1cap 2 x daily

3-5 softgel 2 x daily

Wear on wrist (not for bathing)

94. OVARIAN CYST
Immune +

Female health pad

MEBO GI capsules

Calcium Iron Zinc

Anion sanitary pad

Panty liner

1 cap 2 x daily

Wear in underpant 4-6 hours

3-5 softgel 2 x daily

1cap 2 x daily

Wear underpant

Put green Anion strip in water

95. OVER WEIGHT

(obesity)

Islym

Kuding tea

MEBO GI capsules

Cordyceps coffee

Chew 1-2 x daily

Drink once daily

3-5 softgel 2 x daily drink

Once daily

96. PARKINSON DISEASE
MEBO GI capsules

Oligopeptide

Calcium Iron Zinc

Heathway Alkaline Cup

3-5 softgel 2 x daily

1 sachet 2-3 times daily

1 caps 2 x daily

Use to drink only water

97. PANCREATITIS

(swelling of pancrease)

Hypoglycemic capsules

Oligopeptide

MEBO GI capsules

1 cap 2 x daily

1 sachet 2-3 times daily

3-5 soft gel 2 x daily

98. POOR ERECTION/QUICK EJACULATION
Male health pad

Ginseng cordyceps

Immune vital

Calcium Iron Zinc

Cordyceps coffee

Kuding tea

Wear in under pant 4-6 hour

Chew/swallow 1 cap 2 x daily

1 cap 2 x daily

1 cap 2 x daily

Drink once daily

Drink once daily daily

99. PREGNANCY/LACTATION

(for the mother/child proper nourishment)

B – carotene

Zinc granules

Calcium granules

1 cap 2 x daily

1 sachet 2 x daily

1 sachet 2 x daily

100. PROSTRATE

Immune vital

Male health pad

MEBO GI capsules

Ginseng cordyceps

1 cap 2 x daily

Wear in under pant 4-6 hour

3-5 soft gel 2 x daily

Chew/swallow 1 cap 2 x daily

101. PULMONARY EMPHYSEMA

(Disease causing breathing difficulty. 85% caused by smoking)

MEBO GI capsules

B – carotene

3-5 soft gel 2 x daily

1 cap 2 x daily

102. PNEUMONIA
(for adult and children)

Immune +

Propolis – lecithin

Kudung tea

Zinc granules

B – carotene

1 cap 2 x daily

2 caps 2 x daily

Drink once daily

1 sachet 2 times daily

1 cap 2 x daily

103. PSORIASIS

(Skin disease causing scaly red patches)

MEBO GI capsules

B – Carotene

Oligopeptide

3 – 5 caps 2 x daily (add to body cream)

1 cap 2 x daily

1 sachet 2 – 3times daily

104. PILE
(hermorrhoids)

Health pad

MEBO GI capsules

Oligopeptide

Immune +

Wear in under pant 4-6 hour s

Take 5 caps 2 x daily

1 sachet 2-3 times daily

1 cap 2 x daily

105. RASHES ON PRIVATE PART
Immune +/Immune vital

Health pad

Anion panty liner

Anion sanitary pad

Propolis – lecithin

1 cap 2 x daily

Wear in under pant 4-6 hours

Wear in under pant

Wear in under pant

2 cap 2 x daily

106. RING WORM
Immune +

Herbal toothpaste

Sunlit liquid wash

Propolis – lecithin

1 cap 2 x daily

Rub on affected area

Clean affected area

2 cap 2 x daily

107. SKIN INFECTION
B – carotene

MEBO GI capsules

Oligopeptide

Propolis – lecithin

1 cap 2 x daily

3-5 soft gel 2 x daily

1 sachet 2-3 times daily

2 caps 2 x daily

108. SICKLE CELL

MEBO GI capsules

Oligopeptide

Immune +

Propolis – lecithin

B – carotene

3-5 soft gel 2 x daily

1 sachet 2-3 times daily

1 cap 2 x daily

2 caps 2 x daily

1 cap 2 x daily

109. SINUSITIS

(swelling in the lining of the nose )

B – carotene

Propoliss – lecithin

MEBO GI capsules

1 cap 2 x daily

2 caps 2 x daily

3-5 soft gel 2 x daily

110. SNORING

MEBO GI capsules

Propolis – lecithin

3-5 soft gel 2 x daily

2 caps 2 x daily

111. STAPHYLOCOCCUS/E-COLI

MEBO GI capsules

Propolis – lecithin

Ginseng cordyceps

Health pad

Immune + / Immune vital

3-5 soft gel 2 x daily

2 caps 2 x daily

Chew/Swallow 1 Cap 2 x daily

Wear in under pant 4-6 hours

1 cap 2 x daily

112. STRESS

MEBO GI capsules

Propolis – lecithin

Kuding tea

Cordyceps coffea

Titanium energy bracelet

3-5 soft gel 2 x daily

2 caps 2 x daily

Drink once daily

Drink once daily

Wear in under pant (not for bathing)

113. STRETCH MARK
MEBO GI capsules

B – carotene

MEBO cream

3-5 soft gel 2 x daily

1 cap 2 x daily

Rub on affected area

114. STROKE

Detox pro pack (Dr assistance needed)

MEBO GI capsules

Oligopeptide

B – carotene

Propolis -lecithin

Titanium energy bracelet

Health way alkaline cup

check pack for direction

3-5 soft gel 2 x daily

1 sachet 2-3 times daily

1 cap 2 x daily

2 caps 2 x daily

Wear on wrist (not for bathing)

Use to drink only water

115. TUBERCULOSIS

Oligopeptide

MEBO GI capsules

B -carotene

Propolis-lecithin

Health way alkaline cup

1 sachet 2-3 times daily

Chew 3-5 soft gel 2 x daily

1 cap 2 x daily

2 caps 2 x daily

Use to drink only water

116. TETANUS

Propolis-lecithin

Oligopeptide

Anion panty liner strip

2 caps 2 x daily

1 sachet 2-3 times daily

Anion pantiliner strip

117. TONSILLITIS

Propolis-lecithin

MEBO GI capsules

Mouth wash

2 caps 2 x daily

Chew 5 caps 2 x daily

Rinse mouth daily

118. TOOTH DECAY/SENSITIVITY

Herbal toothpaste

Mouth wash

Brush 2 x daily

Rinse mouth daily

119. THYPOID

Propolis-lecithin

Immune +

B – carotene

Kuding tea

2 caps 2 x daily

1 cap 2 x daily

1 cap 2 x daily

Drink once daily

120. UNDERWEIGHT

B – carotene

Calcium, Iron and Zinc

1 cap 2 x daily

1 cap 2 x daily

121. PEPTIC ULCER/
GASTRITIS/DUODENAL ULCER
(Chronic superficial gastritis acute hemorrhagic gastritis chronic erosive hemorrhagic gastritis)

(MEBO GI capsules only)

Chew 5 soft gel 2 – 3 x daily

122. VAGINAL DISCHARGE/VAGINITIS

Female health pad

Anion panty liner

Anion sanitary pad

Immune +

MEBO GI capsules

Propolis-lecithin

Calcium iron zinc

wear in under pant 4-6 hours

wear in under pant

wear in under pant

1 cap 2 x daily

3-5 soft gel 2 x daily

2 caps 2 x daily

1 cap 2 x daily

123. VARICOSE VEINS
(Gnarled, enlarged veins, mostly appearing in the legs and feet)

Oligopeptide

B – carotene

MEBO GI capsules

1 sachet 2-3 times daily

1 cap 2 x daily

3-5 soft gel 2 x daily

124. VOMITING/NAUSEA

MEBO GI capsules

Chew 5 caps

125. VITILIGO

(Loss of skin colour in blotches)

Detox pro pack (Dr assistance needed)

MEBO GI capsules

Oligopeptide

Check pack for direction

3-5 soft gel 2 x daily

1 sachet 2-3 times daily

126. WART

(A small, fleshy bump on the skin or mucous membrane caused by human papiloma virus)

MEBO GI capsule

Oligopeptide

B – Carotene

Propolis-Lecithin

Ginseng Cordyceps

Male/Female Health pad

3 -5 softgel 2 x daily

1 Sachet 2 x daily

1 cap 2 x daily

2 caps 2 x daily

Chew/swallow 1 cap 2 x daily

Wear in underpant 4-6 hours

127. WOUNDS/BURN

MEBO GI capsules

Oligopeptide

B-carotene

Propolis-Lecithin

Immune +

Adult, 3-5 caps; Children, 1-2 caps 2 x daily. Also apply on affected area.

1 sachet 2-3 times daily

1 cap 2 x daily

2 caps 2 x daily

1 cap 2 x daily

128. WEIGHT LOSS                                                                  

MEBO GI capsules

Islym gourmet

Kuding tea

Cordyceps coffee

3-5 softgel 2 x daily

Chew 1-2 x daily

Drink once daily

Drink once daily
To make a purchase and to find out the cost call or WhatsApp 08060779290
To join Norland and start the business today call or WhatsApp 08060779290
Norland Company Addresses
Company website: http://norland-global.com
Flagship product website: http://en.mebo.com
Members login website: http://zmd.nor-land.com
NORLAND USA
Address: 225 Broadway, Suite 910, New York, NY 10007 USA
Tel.: +1-212-608-8858
Cell: +1-917-239-9789
Fax: +1-212-608-8857
Contact: Tony Tse
NORLAND CANADA
Address: 160 Gibson Dr., Unit #6, Markham, ON Canada
Cell: +1-917-239-9789
Contact: Tony Tse
NORLAND GHANA
Address: Plot No. 171 Masure Street, East Legon, Accra, Ghana
Tel.: +233303968345
Cell: +233556360139
Contact: Tonywin
NORLAND SOUTH AFRICA
Address: 8 Wessels road, Rivonia, Johannesburg, South Africa
Tel.: +27844671953
Contact: Aren Wang
E-mail: aren@nor-land.com
NORLAND NIGERIA
Address: No. 35 Opebi Street, Ikeja, Lagos, Nigeria
Tel.: +2348169658183
Contact: Kenny Chen
E-mail: kenny@nor-land.com
NORLAND TAIWAN
Address: 10/F, No. 140 Zhongxiao East Road, Zhongzheng District, Taipei City
Tel.: 886 (02) 23968788
Fax: 886 (02) 23969399
Contact: Chia-Lun Yeh
NORLAND KENYA
Address: 6th floor Lyric House, Kimathi Street, Nairobi, Kenya
Tel.: +254768028176
Contact: Geoger
To join Norland and start the business today call or WhatsApp 08060779290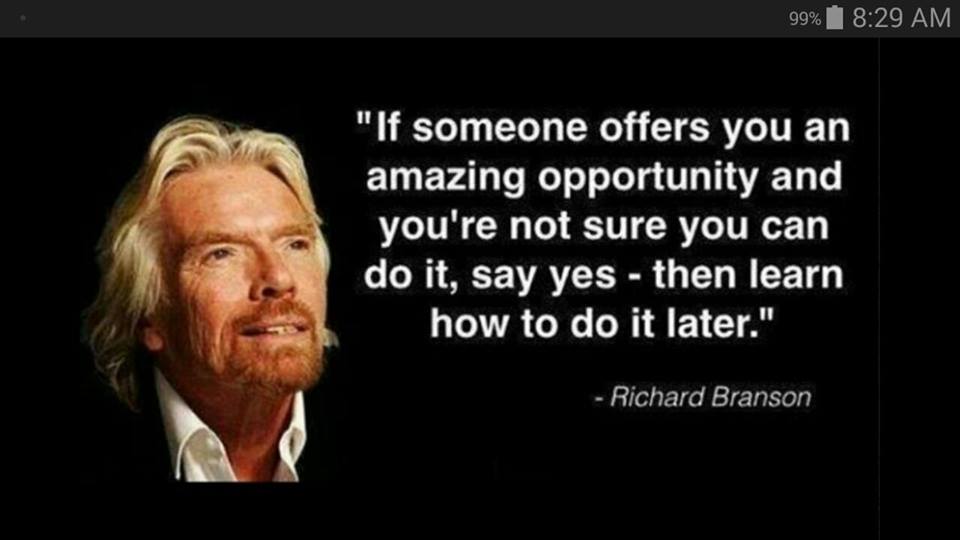 To join Norland and start the business today call or WhatsApp me on 08060779290
Latest posts by Dayo Adetiloye Business Hub
(see all)