REAL ESTATE AGENCY BUSINESS PLAN IN NIGERIA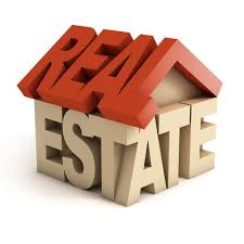 Real Estate Agency Business Plan in Nigeria
This sample Real Estate Agency Business Plan In Nigeria can be used for Grant Applications, Bank Loans, Proposal writing, Business Concept Note, Competitions etc.
Real Estate Agency Business Plan is a lucrative business that needs a lot of strategic Planning to start and a business coach like Dayo Adetiloye to help you start the Implementation.
Business Description of Real Estate Agency Business Plan in Nigeria
Business: Real Estate Agency
Industry: Real Estate
PATILADWONDER Real Estate Agency is a strong and strategically positioned firm involved in offering advisory and professional services to property owners, landlords, estate managers, property developer, etc.
We adopt an intensely customer centric approach in offering our services. Apart from our astute and highly experienced management team, we also are well aware of the industry's need and are well prepared to tackle them.   We provide a one-stop solution centre to meeting all needs and challenges that seeks to hamper the growth and progress of our clients in a firm, yet loving and light-hearted way.
Objective Real Estate Agency Business Plan in Nigeria
Grow the company from 2 employees in Year 1, to over 20 by Year 5.
Increase revenue to over N50 million by Year 3.
Increase client base by 450% in three years.
Maintain job costing that keeps margins above 70%.
Vision and Goal for the Real Estate Agency Business Plan in Nigeria
To constantly exceed client's expectation in terms of excellent quality, superb communication skills and consistently excellent practical presentation of solutions and strategies which in turn increase our market share.
Mission for the Real Estate Agency Business Plan in Nigeria
PATILADWONDER's mission is to serve property owners, estate developers and managers, landlords, etc. that want to sell, lease or develop their property. We are interested in helping buyers get their desired property in good location at fair prices whereas we advise, help determine prices and sell, lease or rent and develop for clients at the other end of the transaction.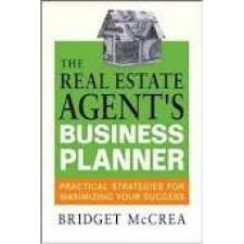 Keys to Success for the Real Estate Agency Business Plan in Nigeria
PATILADWONDER's keys to success are:
To maintain client satisfaction at least 90%.
To keep overhead cost low.
To ensure professional marketing and presentation of services.
To provide an active and functional website.
Management Team of the Real Estate Agency Business Plan in Nigeria
Oyebade Adejumobi Ademola – (MBA and PMP): has acquired valuable experience in the Nigerian real estate environment with extensive contacts in major cities like Lagos, Abuja, Port-Harcourt, Ibadan, etc. Adejumobi worked for Smart Realtor before starting his own real agency firm – PATILADWONDER. A Lagos Business School graduate, Adejumobi spent hundreds of hours each week for nearly a year, slowly building the company to where it is now.
Mr. Adejumobi is well respected within the community, and has built a number of relationships with high profile individuals, and is a frequent contributor to the real estate section of the Daily Times. He co-manages the business with Mr Dayo.
Dayo Adetiloye – (B. Agric., MBA, and PMP): He has over 15 years' experience in business management, business start-up dynamics, financial management of business and overall business growth and development. He is an alumnus of Enterprise Development Centre (EDC) of the Lagos Business School (LBS), Pan Atlantic University (PAU). He is our business development strategist and a lead consultant.
Management experience gained for the Real Estate Agency Business Plan in Nigeria
The management team will initially consist of Dayo and Adejumobi, both OAU MBA holders, Lagos Business School certified and international business consultants who has offered their service to more than 3000 individuals and corporate bodies in the last 10 years. Mr. Dayo has built a reputation based on his customer-centric approach to service provision. In PATILADWONDER Real Estate Agency, we the management team (Dayo and Adejumobi) takes a different tact. We ensure we spend considerable time gathering relevant facts about the pros and cons of the property, the desire of the client and prevailing market conditions that will be beneficial to the quick sale/lease/development of the property.
Our approach to managing customers is also the approach we will take in dealing with our salespersons. PATILADWONDER Real Estate Agency doesn't need a hefty management structure, or administrative overhead. Many of those processes may be handled through outsourcing and Internet technology. On the contrary, the management structure at PATILADWONDER Real Estate Agency is designed to reward the performer and educate the underperformer. Each salesperson is given a battery of psychological and rational tests, and most importantly, are screened based on how well they will fit into the Dayo management style. This leaves little to chance, and encourages a team atmosphere that remains light-hearted and fun.
Materials and Machines for Real Estate Agency Business Plan in Nigeria
A conducive office complex, office space, equipment, furniture, LAN lines, utilities and additional technology purchases used in communicating with clients, legal Real Estate Agency fees, insurance cost, a website, stationeries, advertising brochures, etc.
COMPETITOR ANALYSIS REAL ESTATE AGENCY BUSINESS PLAN IN NIGERIA
People access our services because of the following reasons:
Customer service mobility – As a customer-centric firm, PATILADWONDER Real Estate Agency offers 24-hours available phone lines, same day email responses, and callbacks within one hour.
Diagnostic service – Here we employ our tactical skills to comprehensively understand all the factors involved in our client's need before we begin operations.
A considerable network of contacts – We keep an ever increasing mailing list that DIRECTLY attends to well over 15000 property owners, estate mangers, relators, etc.
A comprehensive understanding of the Nigeria market peculiarities of property ownership, development and lease laws and regulations.
For the remaining part of this business Plan, including the detailed financial analysis, call any of our business plan consultantson on 08105636015 or 08076359735 or 08113205312 or send me an email at dayohub@gmail.com .
We help institutions and organizations to write concepts and implement Business Plan and also train on business Plan writing in Nigeria.
We can help you write a detail, strong and winning business Plan for any use.
Call any of our business plan consultants on: 08105636015, 08076359735 and 08113205312.
or Send me an email at: dayohub@gmail.com .
Click here to access my free E-book and newsletter on Grants opportunities in Nigeria and other business opportunities and information to help you discover, develop and fulfil your business potential.
Learn How to Earn 6-7 Figures Monthly by Starting Norland Health and Wellness Business with Investment between N87,000 and N1,350,000.
- Click here to learn more and join my team...
SPECIAL REPORT: How Not to Graduate into Unemployment, Even if You are Going to Finish with a 3rd Class in School.
- Click here ...
Will you like to make MILLIONS through telecommunication business (The New OIL WELL ) in Nigeria through Recharge and Get Paid Business .
- Click here to learn more and join my team...
SPECIAL REPORT: A Fail-Proof Formula To Writing A Grant Winning and Bankable Business Plan without Paying a Consultant .
- Click here ...
Learn How I Became A Nigeria Millionaire Blogger And How You Too Can....
- click here.
"
Latest posts by Dayo Adetiloye
(see all)