The Top 5 Legitimate Online Business Opportunities in Nigeria
Ever wondered, if there are legitimate online business opportunities you can lay your hands on here in Nigeria? Definitely! We have several of these opportunities here, but in this article, I'll be sharing few tips on the 5 top most lucrative easy-to-do Legitimate Online Business Opportunities we have in Nigeria here.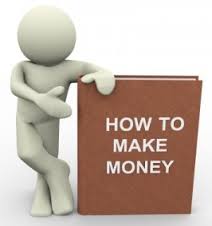 More than ever before, Nigerian youths in their numbers are looking for income sources beyond the regular 9-5pm schedule. Fortunately, there are numerous of such opportunities. The online market is wide and available for almost anyone. All you need for a start is a workable PC, tab or smartphone, basic computer literacy and internet access. Then you are on your way to earning cool and steady cash!
So here, let me talk with you on "The Top 5 Legitimate Online Business Opportunities in Nigeria". They are lucrative and easy-to-do legitimate online business opportunities in Nigeria.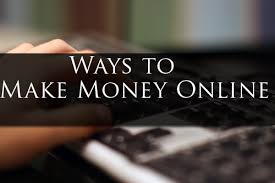 Affiliate Marketing System
As the name suggest, what is required of you is to help another company market its products or service through the online media.
No personal website is required, you also do not need to sell a product or service of your own; all you do is to refer your friends or visitors to the website you are affiliated to and you earn your cool cash on every successful referral you do. Even no, there are affiliate companies that are willing to pay you just for a click on their sites.
So here is how it operates;
As soon as you sign up for an affiliate program, a personalized link will be generated for you that you share with your network and upon every click, successful transactions that they get based on your personalized link, you are paid.
You can advertise your affiliate products by pasting these links anywhere, it could be on your Facebook page, Using Facebook Ads, Free online classified advert sites, Forums, through Google adwords, or on your Website if you have one, etc.
Several Nigerians have been earning cash in excess of N250 000- 400 000 monthly from this opportunity.
2. Customized Bulk SMS
Bulk SMS is a media used for sending customized SMS to lots of persons including organizations, clients, socio-religious group, etc. It is used mainly by companies to send personalized messages to their targeted market and it has proven to be one of the best media to reach customers as it is proven to engage an average of 75% of persons who receive such text.
This business involves sending customized SMS to hundreds of thousands of people just at the click of your mouse.
This service is being used by Schools, NGOs, politicians, banks, telecommunications companies, government agencies, etc. for dissemination of information, regular messaging, product launch, advertisement and promotion, etc.
It is guaranteed of making you at least 300k richer monthly and you will continue to make money because your customer base will continue to increase and I will also teach you how to increase your customer base daily.
This is how it works
You buy several units of SMS, say 10 000 units, for as low as 80k each and you sell it between N1:50k & N2:00. If you calculate that; that's a whopping 100% return on investment. You will be making *2 of the amount you invested already in the business and this is bound to increase as your customer base increases and you sell even more units of SMS.
Information Product Marketing
Information marketing involves creating a product, packaging them in the form of an eBook. CD, Video tutorial, Manual, etc. and selling them online.
Remember, everyone surfing the internet is seeking information on one thing or the other, and if you can just provide a product that meets that urgent need, they are willing and ready to empty their bank accounts just to purchase that information from you.
You may even decide to create a product on the topic that interest you the most. It may be on
*[Lifestyle and Personal Growth] 13 things that make anyone great in life
*[Sex and Marriage] Basic things to know about sex for the married
*[Sex and Marriage] Godly counsel for youths, married and divorced
*[Finances and Business] Top 5 Legitimate Online Business Opportunities in Nigeria
*[Finances and Business] How to Turn N50 000 into millions in 6months.
*Etc.
All you need to have information of high quality, get considerable online traffic for your products and there you are good to go!
For those who are wondering on how to get such information or content to sell, not to worry, they are thousands of e-books, CDs, etc. with private label rights that you buy for as low as N4000 that you can put your name on as the author and start selling for whatever amount you like. There are also several free e-books that you could sell. That's an almost zero or no capital level of investment. What matters here is that you are aware of this opportunity and are positioning yourself to enjoy it.
Blogging
Blogging is an act of writing. It is an online journal that enables people to share their thoughts, views and interact with people through their comments on each post.
The rate of blogging on the internet is now on the increase because so many people have now been motivated to start blogging simply because, it is very easy and mostly free to setup.
Not only is that so, here in Nigeria, having an online blog/a news portal is one of the best ways to make money online. You make your money advertising for people, Google Adsense and also promotion of your own products.
Web Designing
Web designing is now as simple as composing an e-mail message because of some software called HTML editors (Hyper Text Mark Up LanguageEditors) or WYSIWYG (What you see is what you get) editors like dreamweavers that you can easily use to design your website or onlineshop.
It is very easy to do. You can design any websites of your choice and yet know nothing about HTML. You don't have to have attended trainings and seminar. Just with a little practice, you can grow to become a professional web designer.
Another interesting thing about web designing is that, you can easily pick one of the available templates on the internet and insert your own contents, words and images. They are called "DO IT YOURSELF WEB BUILDERS". Within few minutes, your website is ready.
Most people do not know this, and that is where the secret to making good money with this business lies. You can easily collect 20k from people which is within the cheapest range you can get a nice looking website for. Imagine you are able to design a simple website for just 10 people monthly, that is 200k on a job that may not even take up to 30mins of your time.