TOURISM BUSINESS PLAN IN NIGERIA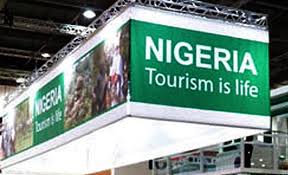 Tourism Business Plan in Nigeria
This sample Tourism Business Plan In Nigeria can be used for Grant Applications, Bank Loans, Proposal writing, Business Concept Note, Competitions etc.
Tourism Business Plan is a lucrative business that needs a lot of strategic Planning to start and a business coach like Dayo Adetiloye to help you start the Implementation.
Business Description of Tourism Business Plan in Nigeria
Business: Tourism (Travels and Tours)
Industry: Tourism / Hospitality Services
PATILADWONDER Tours intends to provide travel and adventure packages to tourists primarily in selected tourist sites, but will include all attractive locations in Nigeria based on clients' demand. Services and products provided by PATILADWONDER will initially include pre-arranged tours, custom packages according to clients' specifications, travel consultation, and as time progresses making reservations for lodging amongst other related services. PATILADWONDER Tours seeks to differentiate itself as the premier adventure travels and tourism agency in the new Nigeria of our dreams.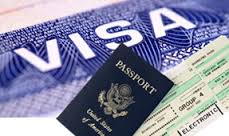 Objective for Tourism Business Plan in Nigeria
Continuously provide enjoyable quality excursions/trips to exciting and heart-thrilling locations within Nigeria on time and on budget.
Develop enthusiastically satisfied customers all of the time.
Establish a market presence that assures short-term and long-term profitability, growth and success.
We are fully committed to supporting growth and development in the tourism and overall economy of Nigeria.
Contribute positively to our communities and our environment.
Vision and Goal for Tourism Business Plan in Nigeria
To constantly exceed client's expectation in terms of provision of products and services of extremely high quality, comfortable, informative and tailored to the clients' needs such that they will enable individuals to have a greater appreciation of the natural environment and its intricacies which in turn increase our market share.
Mission for Tourism Business Plan in Nigeria
Internally we intend to create and nurture a healthy, exuberant, respectful, and enjoyable environment, in which our employees are fairly compensated and encouraged to respect the customer and the quality of the service we intend to provide. In addition follow-up will be mandatory so as ensure customer satisfaction and make any improvements as recommended by the customers in future. We seek fair and responsible profit, enough to keep the company financially healthy for the short and long term, and to fairly remunerate employees for the work and effort.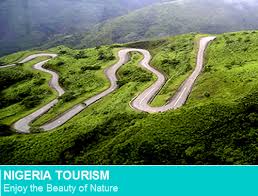 Keys to Success for the Tourism Business Plan in Nigeria
The keys to PATILADWONDER Tours success will undoubtedly be effective market segmentation through identification of several niche markets and implementation strategies. Along these lines the company intends to implement advertising, personal selling and direct marketing strategies to the target markets. Our personal selling marketing strategies will rotate around keeping in touch with hotels and travel agencies for major customers, and advertising for more individual customers. Hence our key success factors will include the following:
Excellence in fulfilling the promise: We intend to offer completely enjoyable, comfortable and informative travel excursions that will ensure that tourists are thoroughly satisfied and appreciative at the end of their trip.
Timely response to customers' requests: We cannot afford to delay our clients for whatever reason, as this will have a negative bearing on our image and reputation, including future business. Hence we need to be continually communicating with the client, including hotels and lodges so as to ensure that we are constantly available to the client meeting their expectations.
Solid and fruitful strategic alliances: Considering the nature of our services and our relative infancy on the market, we realize the importance of establishing and maintaining fruitful strategic alliances with various stakeholders, including hotels, lodges, and travel agencies, amongst others, so as be assured of a constant flow of customers, fulfilling their needs at every opportunity.
Marketing know-how: As a relatively new company on the market there will be a need to aggressively market our business and the services we provide so as to be continuously at the top of our prospective clients minds. This will also act as a temporary deterrent for companies contemplating entering our market. Advertising shall be undertaken on a regular basis.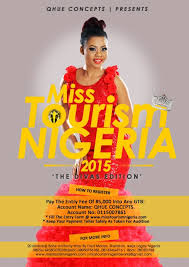 Management Team of the Tourism Business Plan in Nigeria
The human resources element shall be an essential component in the delivery of the total service. By encouraging all employees to handle customers well, and by having enthusiastic, capable and empowered people interacting with our customers, we intend to build the competitive advantage of being able to comprehensively meet our customers' needs. There will be need to evaluate jobs and remuneration packages against market benchmarks to employees for their agreed and set out tasks so as to ensure they are competitive.
Below are the lead management team of PATILADWONDER Tours;
Oyebade Adejumobi Ademola – (MBA and PMP): has acquired valuable experience in the tourism industry. He has placed strategic role in the management of clients' feedback and response at the Yankari Games Reserve Bauchi with a rich 5 years' experience. He also had worked at TINAPA Resort Calabar where he was until the start of his own firm; PATILADWONDER.  He was in charge of tour planning and schedule management there for about 8 years. A Lagos Business School graduate, Adejumobi spent hundreds of hours each week for nearly a year, slowly building the company to where it is now.
Mr. Adejumobi has an array of extensive network both within and outside Nigeria. We are presently consolidating our relationships with various hotels, lodges and travel agents across the nation to ensure a steady stream of clients. He co-manages the business with Mr Dayo.
Dayo Adetiloye – (B. Agric., MBA, and PMP): He has over 15 years' experience in business management, business start-up dynamics, financial management of business and overall business growth and development. He is an alumnus of Enterprise Development Centre (EDC) of the Lagos Business School (LBS), Pan Atlantic University (PAU). He is our business development strategist and a lead consultant.

Materials and Machines for Tourism Business Plan in Nigeria
A conducive office complex, office space and furniture, tour vehicles including mini-van, pick-up truck, etc., LAN lines, utilities and additional technology purchases used in communicating with clients, legal consulting fees, insurance cost, a website, stationeries, advertising brochures, etc.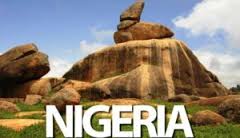 Competitor Analysis for Tourism Business Plan in Nigeria
People access our services because of the following reasons:
Customer service excellence – As a customer-centric firm, PATILADWONDER Tours offers 24-hours available phone lines, same day email responses, and callbacks within one hour. We always
Variety of Travel Destination – This will put in consideration the various interests of individuals and groups as they strive to see as many places as possible.
An extensive network of contacts – We have been able to establish networks and strategic relationships with various hotels, lodges and travel agents to ensure a steady stream of clients.
A comprehensive understanding of the Nigeria tourism industry gathered through various years of working in the industry.
For the remaining part of this business Plan, including the detailed financial analysis, call any of our business plan consultants on 08105636015 or 08076359735 or 08113205312 or send me an email at dayohub@gmail.com .
We help institutions and organizations to write concepts and implement Business Plan and also train on business Plan writing in Nigeria.
We can help you write a detail, strong and winning business Plan for any use.
Call any of our business plan consultants on: 08105636015, 08076359735 and 08113205312.
or Send me an email at: dayohub@gmail.com .
Click here to access my free E-book and newsletter on Grants opportunities in Nigeria and other business opportunities and information to help you discover, develop and fulfil your business potential.