TRAVEL AND TOUR AGENCY BUSINESS PLAN IN NIGERIA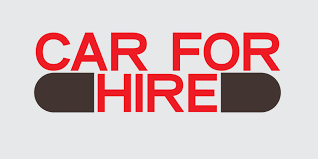 Travel and Tour Agency Business Plan in Nigeria
This sample travel and tour agency business Plan In Nigeria can be used for Grant Applications, Bank Loans, Proposal writing, Business Concept Note, Competitions etc.
TRAVEL AND TOUR AGENCY  Business Plan is a lucrative business that needs a lot of strategic Planning to start and a business coach like Dayo Adetiloye to help you start the Implementation.
Business Description of travel and tour agency Business Plan in Nigeria
Business:  Travel and tour agency
Industry: Transportation and Tourism
PATILADWONDER is a travel and tour agency involved in the showing tourists fantastic sites with extremely high quality, comfortable, informative and educative sceneries tailored to the client needs such that individuals will be enabled to have a greater appreciation of the natural environment and its intricacies.
We also provide transportation of individuals to any part of Nigeria.
The benefits of our products and services are
High quality

Informative and educative

Excellent Customer Care Services

Online ordering of both personal and pre-organized tours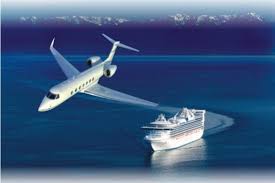 My business meets a need and demand for:
Pre-organized tours

Affordable but excellent services

Comfortable and high grade vehicles

Daily movement of people to all nooks and crannies of the country
Having travelled far and wide, I have an eye for interesting, breathtaking and mouth gaping sites for site-seeing, family reunion, leisure and relaxation.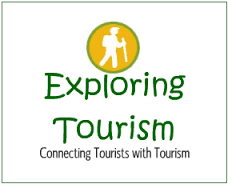 Our Objective travel and tour agency Business Plan in Nigeria
Constant growth in sales in 12 months.

To generate customer satisfaction so that at least 60% of our customer base is repeat business.

To provide quality product at reasonable prices with exemplary services.
Our Goal for the travel and tour agency Business Plan in Nigeria
– To be the number 1 travel and tour agency in Nigeria.
To give customers 100% satisfaction
– Our Vision for the travel and tour agency Business Plan in Nigeria
To provide exceptional travel and tour agency at affordable cost
– Our Mission for the travel and tour agency Business Plan in Nigeria
To exceed the customers' expectations by providing quality product and exceptional customer care services in a loving and caring way.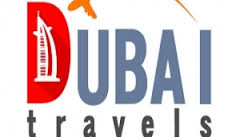 Management Team of the Travel and Tour Agency Business Plan in Nigeria
Having managed Upholster travel and tour agency for 10 years, Mr Adebola Adesiyan certainly understand the business in clear and precise terms.
Mr DayoAdetiloye – (B. Agric., MBA, and PMP): He has over 15 years' experience in business management, business start-up dynamics, financial management of business and overall business growth and development. He is an alumnus of Enterprise Development Centre (EDC) of the Lagos Business School (LBS), Pan African University (PAU). He is our business development strategist and a strategic partner.
We brought to the business:
Skilled human resource and intense experience

Our experience in the industry brings competence and credibility

My staff brings  relevant operational, marketing and promotional skills to the business
Management experience gained for the Travel and Tour Agency Business Plan in Nigeria
With over 12 years' experience in the travel and tour agency business since my school days, I've been able to master the business model of travel and tour business.
My managerial skills has also helped in putting together a workforce for over 5 years, which will  also help me to coordinate the  team work in most aspect of the company.
I am the CEO of the company overseeing the day to day activities of the business.
Materials for Travel and Tour Agency Business Plan in Nigeria
A conducive office complex, office space and furniture, tour vehicles including mini-van, pick-up truck, etc., LAN lines, utilities and additional technology purchases used in communicating with clients, legal consulting fees, insurance cost, a website, stationeries, advertising brochures, etc.

COMPETITOR ANALYSIS TRAVEL AND TOUR AGENCY BUSINESS PLAN IN NIGERIA
People come to us because of the following reasons:
High quality and refreshing services

Affordability of classy services

Excellent Customer Care

Online ordering of services
Read also: TRANSPORTATION AND LOGISTICS BUSINESS PLAN IN NIGERIA
Our two major competitive advantages are:
Extremely skilled and Passionate staffs

Prompt delivery of products and services
For the remaining part of this business Plan, including the detailed financial analysis, call any of our business plan consultants on 08105636015 or 08076359735 or 08113205312 or send me an email at dayohub@gmail.com .
We help institutions and organizations to write concepts and implement Business Plan and also train on business Plan writing in Nigeria.
We can help you write a detail, strong and winning business Plan for any use.
Call any of our business plan consultants on: 08105636015, 08076359735 and 08113205312.
or Send me an email at: dayohub@gmail.com .
Click to buy this business plan now & download it immediately from our online store.


Click here to access my free E-book and newsletter on Grants opportunities in Nigeria and other business opportunities and information to help you discover, develop and fulfil your business potential.