CASSAVA BREAD PRODUCTION BUSINESS PLAN IN NIGERIA
This sample Cassava Bread Production business plan in Nigeria can be used for Grant Applications, Bank Loans, Proposal writing, Business Concept Notes, Competitions, etc. Cassava Bread Production business is a lucrative business that needs a lot of strategic Planning to start and a business coach like Dayo Adetiloye to help you start the Implementation.
BUSINESS DESCRIPTION OF CASSAVA BREAD PRODUCTION BUSINESS PLAN IN NIGERIA
Business: CASSAVA BREAD PRODUCTION
Industry: Food Processing Industry (Cassava Bread Production Business plan in Nigeria)
PATILADWONDER is a Cassava Bread Production company based in Ogun State, Nigeria. We are registered as a limited liability company owned by Dayo Adetiloye, Pelumi Agunbiade and other investors under the Nigerian Corporate Affairs Commission (CAC) and legally licensed by the National Agency for Food Drug Administration and Control (NAFDAC) here in Ogun State. We have also been able to secure all necessary permits and documents from all concerned departments across all level.
At PATILADWONDER, our primary objective as a company is to ensure that our customers receive the highest-quality Cassava Bread from us. In order to satisfy our diverse consumers, we process our mechanized high nutrient Cassava Bread in several sizes and shapes.
We are committed to sustainability as a company and we actively contribute to the development of our host community. We are equally committed to meeting our customers' needs precisely and completely. As such, we hold ourselves accountable to the highest standards.
At PATILADWONDER, we have in place CRM software that will let us manage a one-on-one relationship with each of direct customer no matter how big our company base may get.
Products and Service
PATILADWONDER is a mechanized Cassava Bread Production company that is committed to producing the best Cassava Bread that is hygienic and safe for consumption.
These bread are made by the PATILADWONDER method which uses no added yeast. This method imparts a rich flavor, which can be tangy or mild, as well as a toothsome inner crumb and a crackly crust. By using this method, a skilled baker can create truly delicious bread without added fats or sugars, making many of Bread crafter's products 100% fat-free.
The benefits of our products and services are;
Provision of quality products
Excellent customer care services.
Lowest possible prices.
Effective and easily accessible sales channel
Objectives for Cassava Bread Production  
To increase sales by at least 75% at the second year
To initiate a good relationship with bulk purchasers and buyer so as to increase our reach
To launch five new distribution outlets in the fourth year.
Mission for the Cassava Bread Production Business
To ensure we process Cassava Bread of the highest quality using the best machines and resources
To ensure that our processed Cassava Bread becomes a profitable business for our partners and distributors
To exceed customer expectations in every sense by producing quality products in a sustainable way.
Ensuring customer satisfaction so that more than 60 percent of the customer base are a return customer
Vision for the Cassava Bread Production Business in Nigeria
Our vision is to ensure our customers get quality Cassava Bread with low cyanide content, moisture content and sand content that is hygienic and safe to consume
Management Team
Pelumi Agunbiade: She has over nine years of experience business and has over the years assisted in growing several businesses having worked for some leading brands in Nigeria. She has a B.Sc. in Business Administration from the University of Lagos (UNILAG). She is an alumnus of Enterprise Development Centre (EDC) of the Lagos Business School (LBS).
Mr. Dayo Adetiloye – (B. Agric., MBA, and PMP): He has over 15 years of experience in business management, business start-up dynamics, financial management of business, and overall business growth and development. He is an alumnus of Enterprise Development Centre (EDC) of the Lagos Business School (LBS), Pan African University (PAU). He is our business development strategist and a strategic partner.
We brought to the business:
Academic skill and practical experience in business administration.
Capacity to consistently provide high-quality goods and products all year round.
Good understanding of the market trend.
Our staff brings operational, marketing, and promotional skills to the business.
Read Also: KULI-KULI PRODUCTION BUSINESS PLAN IN NIGERIA
Our Competitive Advantage for Cassava Bread Production Business in Nigeria
Bread Production been a market that is open to all and sundry, the industry is fiercely competitive as expected. As a standard Cassava Bread Production company, we are prepared to compete favorably with other companies in Nigeria because we are aware of the increased competition.
PATILADWONDER is starting a standard Cassava Bread Production business that will in fact become the preferred option for both young and old. Some of our competitive advantages includes;
Our location
Our distribution networks
The vast experience of our team as well as that of our board who are highly knowledgeable in growing a business from the scratch
Our excellent customer service culture
Proper care and development opportunity for our employee
Our leverage of the internet by using our websites and social media platforms
SWOT Analysis
Knowing fully well that with a proper SWOT analysis we will be able to position our business to maximize our strength, leverage on the opportunities that will be available to us, mitigate our weaknesses and be welled equipped to confront our threats. We conducted research and came up with the following results
Strength:
One of our major strengths is we produce Cassava Bread which other producers don't. This action alone has attracted more customers to our business and give us leverage in the market.
Another strength we leverage on is that we are adjacent to significant states and megacities like Lagos State because to our location in Ijebu, Ogun State.
Our consulting services for small start-ups in addition to our goods equally brings us closer to our prospective customers.
With us are the top employees in the market that not only fully comprehend the Cassava Bread business but also fully comprehend our vision and are working toward it.
We operate very good machinery that allows for mass production and reduces waste.
Weakness:
As a start-up, one major weakness is the fact that we are a new company and we don't have market credibility yet.
As a result of limited funds, we presently operate in just one location which will seriously limit our vision of supplying to our target markets all over Nigeria
Opportunities:
The fact that we are going to be operating our Cassava Bread Production company close to significant states and megacities like Lagos State because to our location provides us with unlimited opportunities to sell to a large number of people.
Bread is one of the most demanded Nigerian diets because is it cheap and ready-to-use in nature and can be taken with several other things and as a result, there is a huge demand for Cassava Bread and all that we are going to do to push our products to them by making it the most preferred.
Threat:
One of the major threat is the arrival of a new Cassava Bread Production company in the same location where ours is located in the nearest future
To buy the remaining part of this business plan, including the detailed financial analysis, call any of our business plan consultants on 08105636015, 08076359735 and 08113205312. You can send a WhatsApp message or email us either at dayohub@gmail.com or info@dayoadetiloye.com.
We help institutions and organizations write concepts, implement Business plans, and train on business Plan writing in Nigeria.
We can help you write a detailed, bankable and comprehensive business plan for your business idea.
Call any of our business plan consultants on 08105636015, 08076359735 and 08113205312
Or send a WhatsApp message or email us either at dayohub@gmail.com or info@dayoadetiloye.com.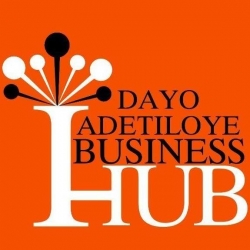 Latest posts by Dayo Adetiloye Business Hub
(see all)