Disc Jockey Business Plan in Nigeria
Disc Jockey Business Plan in Nigeria
This sample Disc Jockey Business Plan In Nigeria can be used for Grant Applications, Bank Loans, Proposal writing, Business Concept Note, Competitions etc.
The Disc Jockey Business is a lucrative business that needs a lot of strategic planning to start and a business coach like Dayo Adetiloye to help you start the Implementation.
Description of Disc Jockey Business Plan in Nigeria
Business: Disc Jockey Business
Industry: Music Industry
Executive Summary
The name of our organization is PATILAD DISC JOCKEY SERVICES. We are a fully registered and standard disc jockey service provider and we are located in the heart of Asaba, Delta state. We are strategically placed to be easily accessed and to attend to the musical needs of the entire community. We are concerned with providing all musical related services to our clients. This would be very profitable in an age that appreciate and love music.
PATILAD Disc Jockey Services aims to maximize profit. We would also be providing musical equipment rental services in addition to musical entertainment services and finally, retailing mixed records and tapes. We also provide advisory and consultancy services on matters regarding musical entertainment and disc jockeying.
PATILAD Disc Jockey Services is a mobile one, which means we would be going to our clients to offer our services rather than them coming to us. Our services cover the musical entertainment aspects of wedding parties, naming ceremonies, burial ceremonies, bar or bat mitzvahs, road shows, rallies, birthday parties, corporate events, graduation parties, night clubs etc.
Our corporate aim is to be among the top 5 Disc Jockey and musical equipment rental services brand in Nigeria. We have invested quite a lot in hiring the best professionals and technology to achieve this. We have also acquired all the necessary permits to operate in Delta and outside the state.
PATILAD Disc Jockey Services Brand prides in its premium services and excellent customer service which has built our brand recognition over the years.
The benefits of our products and services are;
Covering of the entire musical entertainment aspects of our clients' programs and parties like wedding parties, road shows, rallies, sea tours, birthday parties etc.

Provision of state of the art musical services.

We have the best musical professional artistes in the industry.

Sale of mixed records, tapes and other musical equipments.

Rental of standard musical equipments.

Musical entertainment advisory and consultancy services.
Objective of Disc Jockey Business Plan in Nigeria
To expand aggressively during the first three years of operation.

To provide standard event entertainment management services that will bring joy and happiness to our clients.

We also aim to give our clients experiences they will talk about for ages which will ensure us consistent repeated customer patronage and word-of-mouth referrals.

We aim to become a major force in the industry in Nigeria.

To provide employment opportunities to raw musical talented individuals in the community.

To incur a steady growth in clientele by at least 25% per year.
Our Goal Statement for the Disc Jockey Business Plan in Nigeria
PATILAD Disc Jockey Services' goal is to become a household name in Nigeria before our tenth year anniversary.
Our Vision Statement for the Disc Jockey Business Plan in Nigeria
Our Vision is to become the top leading Disc Jockey Service brand in Delta state and subsequently the entire country of Nigeria.
Our Mission Statement for the Disc Jockey Business Plan in Nigeria
Our mission is to be a highly successful brand that is recognized for providing premium services to the community. We also aim to set a standard for existing and upcoming Disc Jockey businesses.
Management Team of the Disc Jockey Business Plan in Nigeria
Timi Folagbade – popularly known as Tima Skillz on YouTube is an accomplished DJ with over 8 years of experience. He graduated from the university of Lagos where he studied creative arts. He is skilled in MIDI, computer DJing, sound engineering, creating playlists and crowd interaction. His other soft skills include communication, time management, interpersonal skills, delegation, planning and so on. He is a well-recognized DJ and as well as a project management professional. He is in charge of the day to day activities of the business.
Mr Dayo Adetiloye – (B. Agric., MBA, and PMP): He has over 15 years' experience in business management, business start-up dynamics, financial management of business and overall business growth and development. He is an alumnus of Enterprise Development Centre (EDC) of the Lagos Business School (LBS), Pan African University (PAU). He is our business development strategist and a strategic partner.
Chinwe James – has more than six years experience in the music industry. She has been working as a consultant for more than 3 years. She is a graduate of Ekiti state university where she studied business administration. Her experience has therefore afforded her the necessary efficiency in business planning, attention to detail, up to date musical trend knowledge, operations, interpersonal skills, communication etc. She will head the advisory and consultancy team.
We brought to the business:
Educational skill and practical experience in hair salon business.

Ability to meet and exceed the client's expectations.

Provision of quality musical services.

Provision of state of the art musical equipments for sale.

Musical equipment rentals.

The very best talents in the game.

Advisory and consulting services on musical entertainment matters.

Our staff brings operational, marketing and promotional skills to the business.
Management experience gained for Disc Jockey Business Plan in Nigeria
I have amassed up to 15 years of experience as a music producer in a music corporation in Ghana. This has helped in providing me with the networking, attention to detail, functional, technical, organizational, financial and other skills needed to run this business.
My managerial skills has also helped in putting together a workforce for over 5 years, which will also help me to coordinate the team work in most aspect of the company.
I am the CEO of the company overseeing the day to day activities of the business.
Materials and Machines for Disc Jockey Business Plan in Nigeria
Computer with point of sale terminal, turntable, headphones, speakers, amplifier, mixer, lighting effects, karaoke machine, microphones, speakers, CD-Gs, monitors, written song lists, laptops, mixing software, cables, mixed records, tapes, Desk for reception area, Three couches for the reception area, Display shelf for sale of retail products, Vinyl records, headphones, CD decks, sound system, controller, USB flash drives, CDJ, Time code, microphones etc.
Read also: Executive-Summary-of-Media-and-Communication-Business-Plan
COMPETITIVE ANALYSIS OF DISC JOCKEY BUSINESS PLAN IN NIGERIA
People engage our services and buy fro us for a number of reasons like;
Availability of high quality and up to date musical records and taps.

Availability of a one-stop shopping option of our high quality musical equipments for sale.

Our rental option for those who can not afford to purchase.

We also have an installmental payment option, which works to the advantage of those who do have the financial capacities to pay one off.

We offer advisory and consultancy services to individuals who wish to be educated on musical matters and choices.

We only employ the best staff and professionals our team.

Customer satisfaction.

Premium services.
Our major competitors are;
Sliz Banton Entertainment

Dj Hypro

Kposkr Entertainment

Presi Do Entertainment

Dj Fobz

O Events

Zinoritas Events

Dynamix

Dj Ice Entertainment
For the remaining part of this business Plan, including the detailed financial analysis, call any of our business plan consultants on 08105636015 or 08076359735 or 08113205312 or send me an email at dayohub@gmail.com .
We help institutions and organizations to write concepts and implement Business Plan and also train on business Plan writing in Nigeria.
We can help you write a detail, strong and winning business Plan for any use.
Call any of our business plan consultants on: 08105636015, 08076359735, 08113205312
or Send me an email at: dayohub@gmail.com .
Click here to access my free E-book and newsletter on Grants opportunities in Nigeria and other business opportunities and information to help you discover, develop and fulfil your business potential.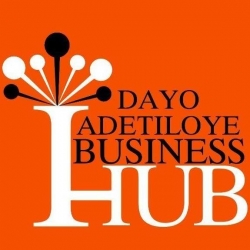 Latest posts by Dayo Adetiloye Business Hub
(see all)